Short ascent from Melchboden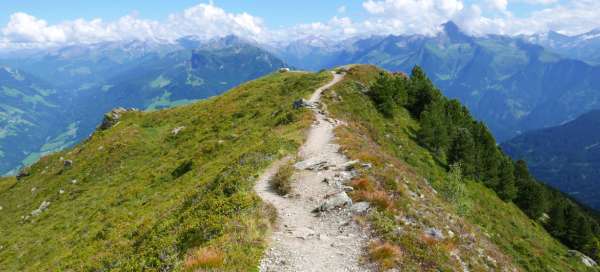 Probably the most popular and at the same time the shortest ascent from the mountain road Zillertaler Höhenstraße is to the two two-thousand peaks Arbiskopf (2,133 m above sea level) and Rauhenkopf (2,258 m above sea level). The starting point for this short one is the mountain farm Melchboden (also a bus station). 226 meters of altitude and 1.2 kilometers of walking in one direction await you. The views of the surroundings and the picturesque ridge are breathtaking
Melchboden - Start of the tour
The starting point for this short tour is Melchboden, located exactly at an altitude of 2,000 meters above sea level. From here there are beautiful views of the surrounding mountains. The path to our peaks is marked, so there is also a time-consuming signpost.
Blooming mountain slopes
The road does not lead through any stony desert, but through beautifully flowering mountain slopes, which adds to its picturesqueness.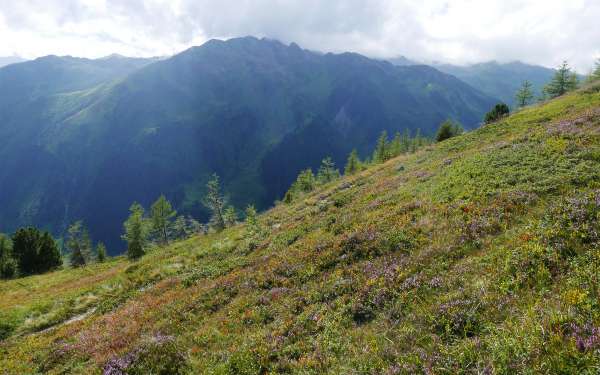 Amazing views of the Zillertal Alps
After ten minutes of ascent, Melchboden is deep below you and the view of the Zillertal is really beautiful. Relatively many people still go to the first peak of Arbiskopf, because it is just a short walk away, about 15 minutes from Melchboden.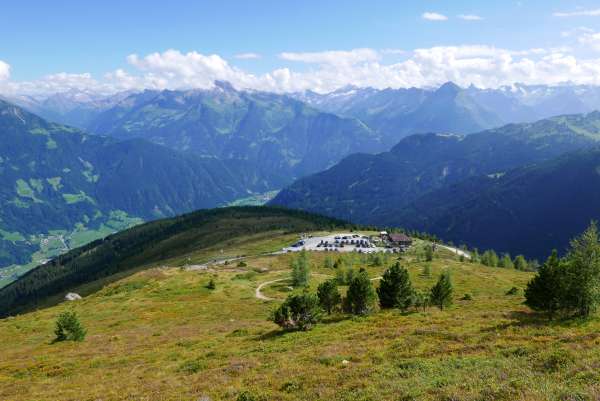 Arbiskopf (2,133 m above sea level)
So finally it stands on the top of Arbiskopf and we see the ridge path continuing to the neighboring peak Rauhenkopf.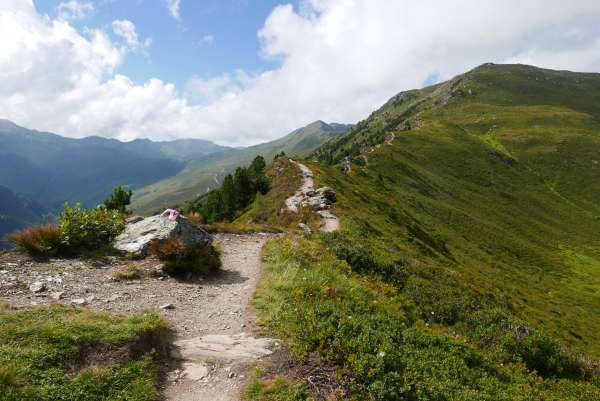 The path along the ridge
The ridge path between the two peaks is very nice with lots of views. The difficulty is not great, even a small child can handle it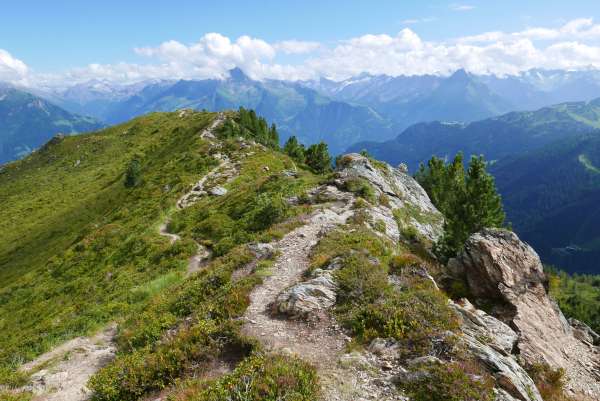 View of the Arbiskopf
View just below the top of Rauhenkopf. Arbiskopf is already in the distance and deep below you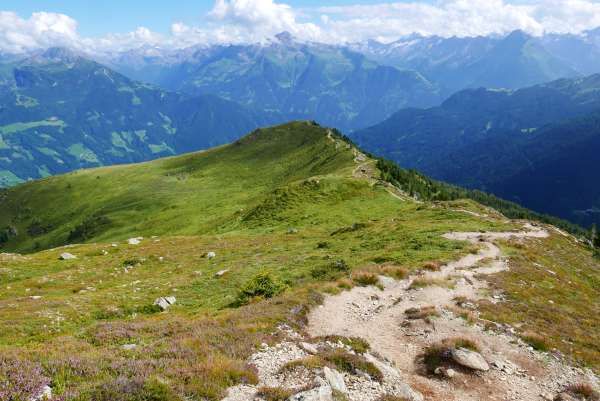 View of the Sidanbach valley
The valley of the Sidanbach stream is about 700 meters below you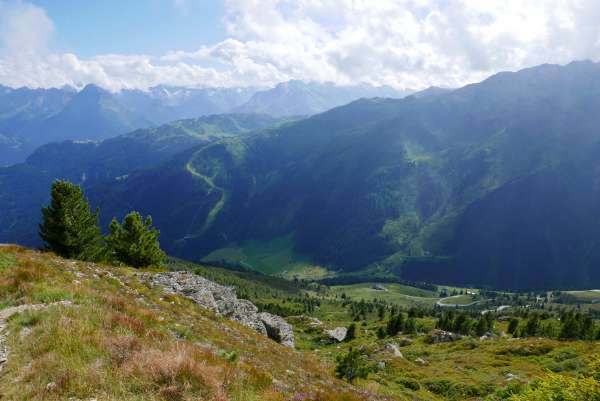 View to the end of the Sidanbach valley
The valley is a popular excursion destination for cyclists. You will reach the Rastkogelhütte cottage and from there you can ascend to the Sidanjoch saddle (2120 m above sea level)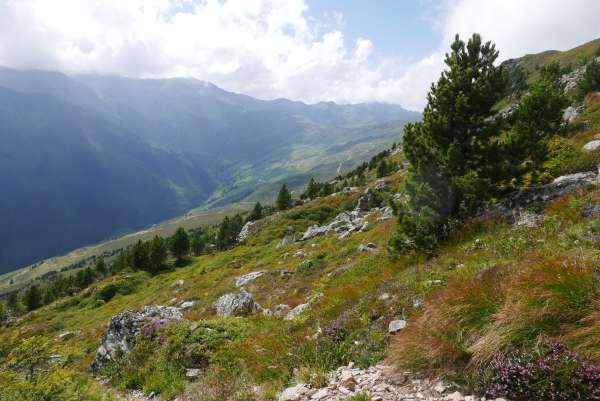 Rauhenkopfu peak
Finally we are at the top and the surprising finding is that the relatively flat, desolate plateau continues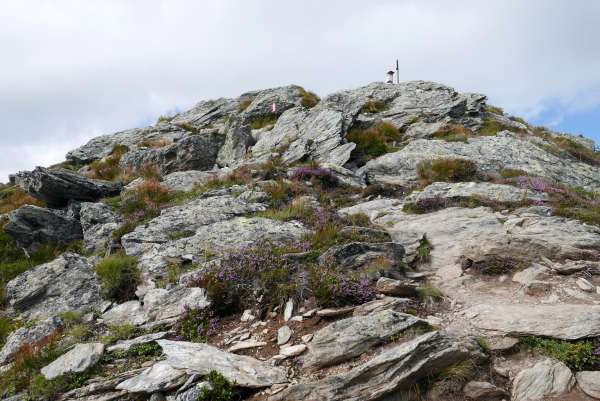 Different perspectives
There are really diverse views from the top. In the distance across the valley are high peaks. On the other side is a flat plateau, where you can possibly continue in the direction of other peaks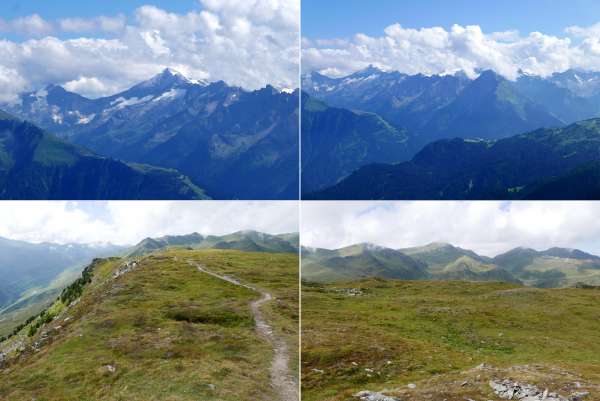 View of the Ziller Valley
But the view of the depths of the Ziller Valley, which is more than 1,600 meters below you, is amazing. Go back the same way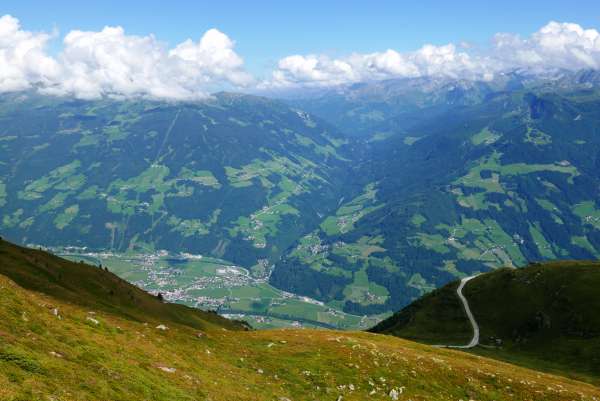 Applaud the author of the article!
Thanks!
Have you been there? Write a review of this place
Already rated by 1 traveler