Adept in memory of UNESCO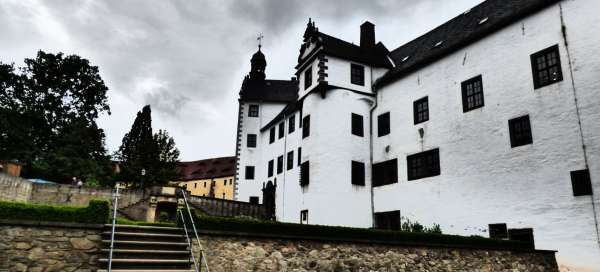 The castle was built in the 16th century on the site of the original castle. The castle belongs to the von Bünau family, who had a family seat here. The lords of Bünau were the most important family in Saxony and owned many castles (eg Weesenstein). Their influence extended to the Czech Republic, as they owned the Děčín chateau.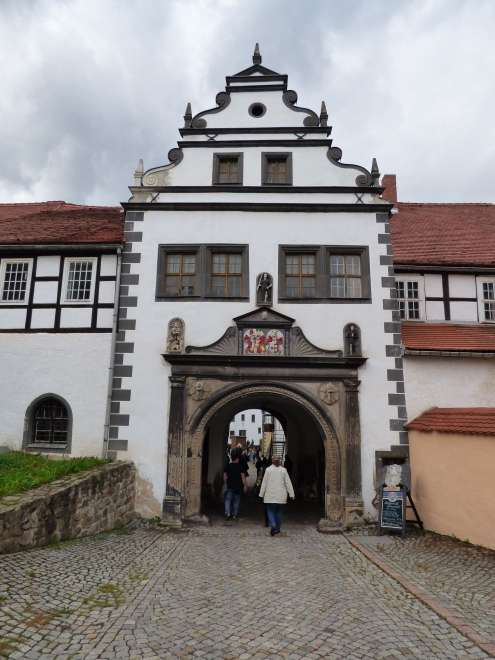 Entrance to the castle
The castle is entered through two gates. The first gate will take us to the farmyard. From here, the second gate (pictured) leads to the castle.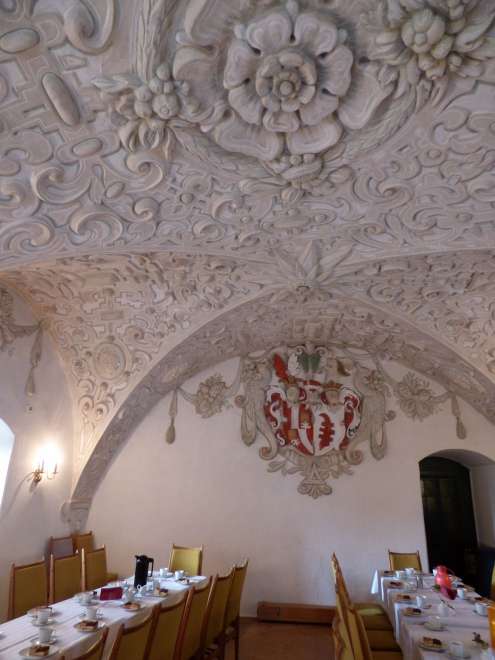 Stucco ceiling
The most beautiful part of the chateau was waiting for us in the main hall. The local stucco ceiling is unique in the whole of Germany.
Remains of a demolished castle wing
In the chateau chapel there is a pulpit, which is not original here (it was found in Meissen on the attic of a church and transferred to Lauenstein). Then there are the column heads, which come from the large hall, which used to be in the demolished castle wing. The warheads were therefore placed in the chapel so that they would not be subject to atmospheric influences. The coloring of the heads is original. On the first head is probably the lord of the castle, next to his wife and at the end of the clown.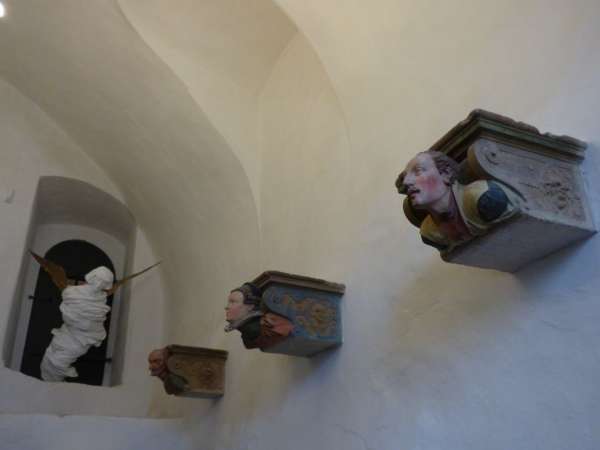 Original wooden ceiling
Various exhibitions can also be seen at the chateau. Now there is an exhibition about the forest for children. However, in the exhibition space there is an original painted wooden ceiling.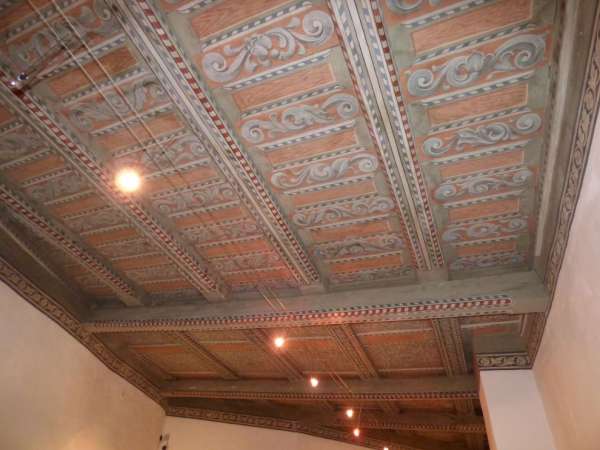 Inner courtyard
Lauenstein is associated with falconry. Here, too, we can see several specimens of predators and owls in the castle.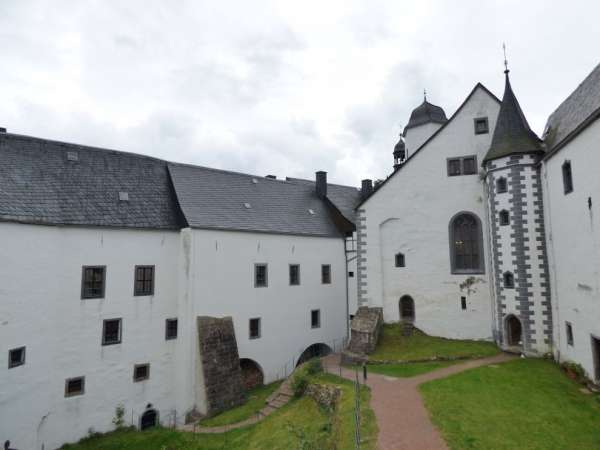 The demolished wing of the castle
The castle used to be closed. However, one wing collapsed in the 19th century and now only its remains can be seen. The vaults in the photograph used to be part of the hall from which the column heads in the chapel come.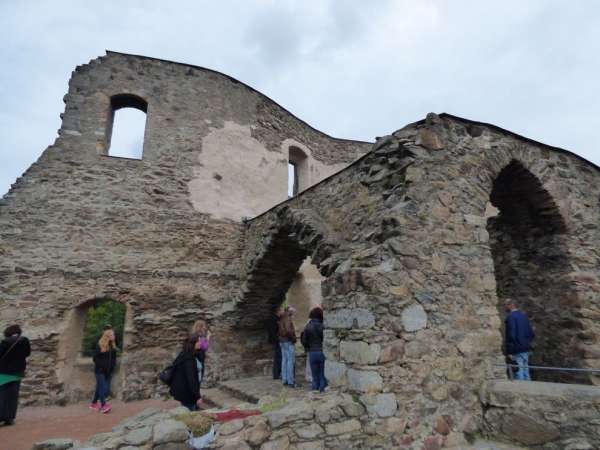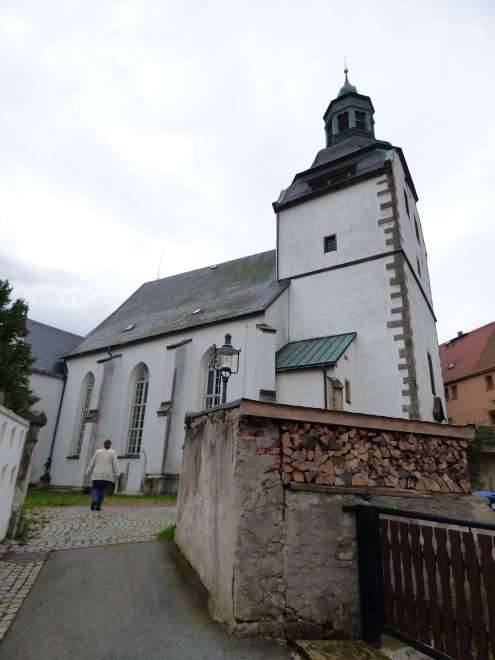 Church of St. Marien and Laurentin
In the town of Lauenstein is not the only attraction of the local castle. The church is also unique here.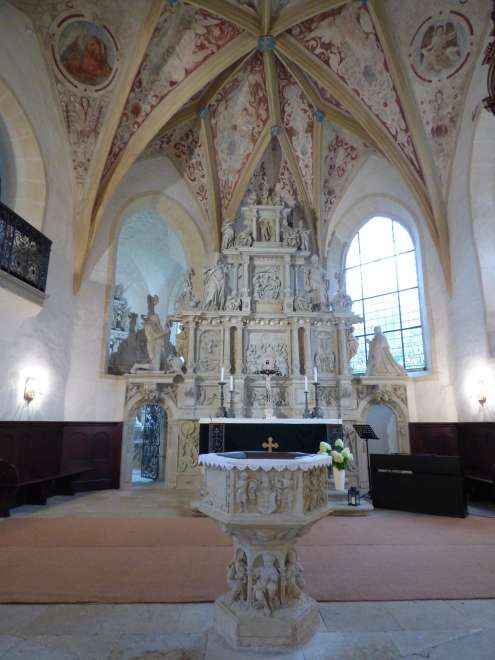 Why is the local church unique?
Especially for the local altar and baptistery, which are carved from sandstone.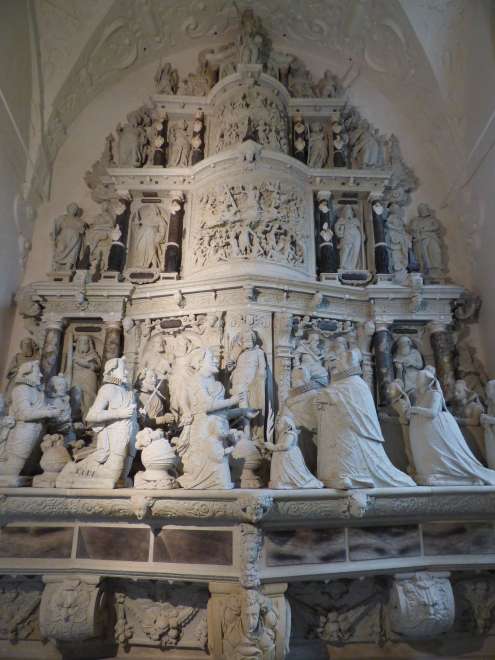 Tomb of the Bünau family
There is also a tomb of the Bünau family in the church. Again, it is carved entirely of sandstone.
Applaud the author of the article!
Thanks!
Have you been there? Write a review of this place
Already rated by 1 traveler