A gem on a rocky promontory above the river Müglitz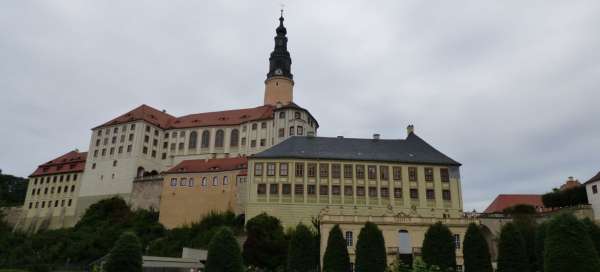 Weesenstein Fortress was built in the 13th century. It has undergone many reconstructions over the years – from the castle, through the Renaissance and Baroque chateau, to the royal chateau. The castle, as we can see it today, is a mixture of these architectural styles. It is interesting that the castle expanded from top to bottom, so it is no wonder that the first floor was inhabited and the third was a cellar.
Arrival at the castle
It's 9 o'clock in the morning when we arrive at the castle. We are the first here, the castle opens at 10. In the meantime, we can enjoy the monumentality of this building, without people.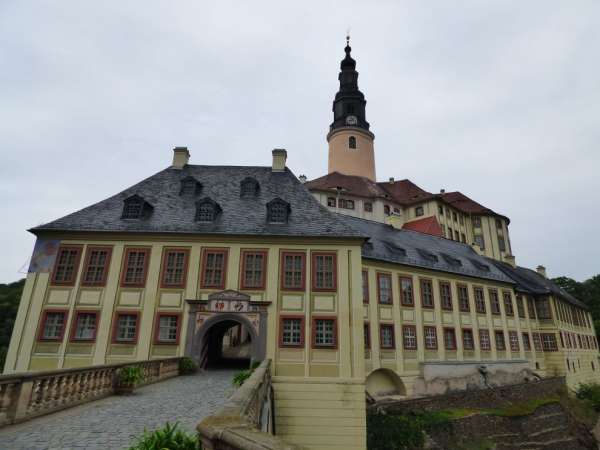 Castle Garden
The castle garden is freely accessible. Despite the fact that it is almost autumn, the garden is still full of colors. The river Müglitz flows here, which is one of the main dominant elements of the whole garden complex. The garden is divided by the river into two parts: the part in front of the river – a French-style garden, and the part from the river – the tree line, rather loose grassy areas, the hornbeam tunnel. Together, it all forms a beautiful whole.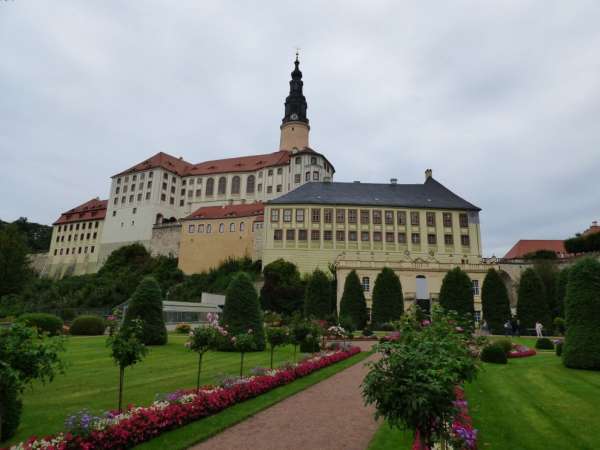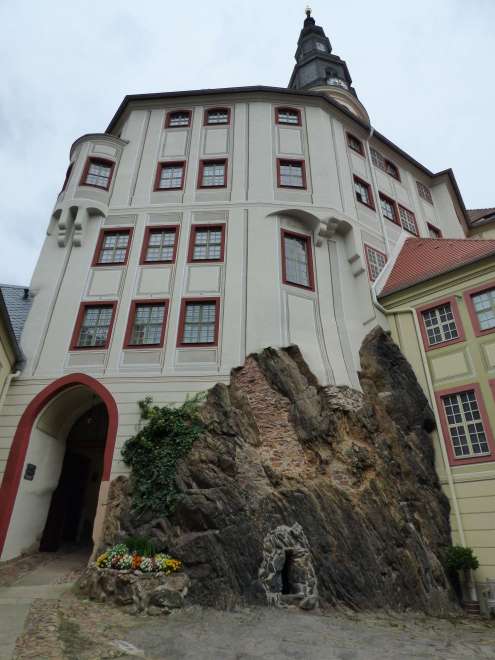 Rock outcrop
As mentioned in the introduction, the castle is located on a rocky outcrop. This fact is evident even after arriving in the first courtyard. Here it is beautiful to see how the building has adapted to the rock – not all the walls are straight.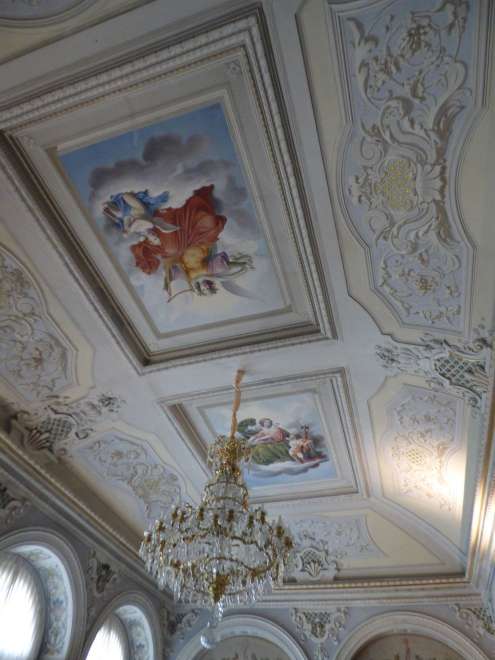 The first look into the interior
She finally struck the tenth and we can take a tour of the castle. Already in the first room you can see that a visit to the castle is really worth it.
Interiors of the first floor
On the first floor, the rooms are residential and representative. Not all are furnished like this lounge. In many rooms you can find beautiful paintings on the walls, but some are painted in only one color – mostly very dark.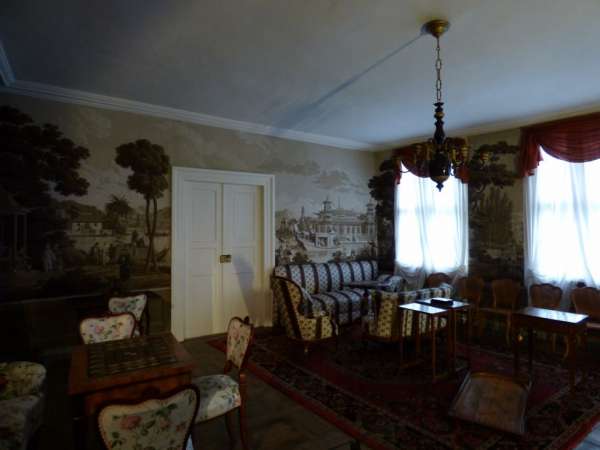 The older part of the castle
It is not a lie, the higher the floor, the older part of the castle. Upstairs above the living quarters are the rooms where the stables used to be. On the third floor there is a cellar.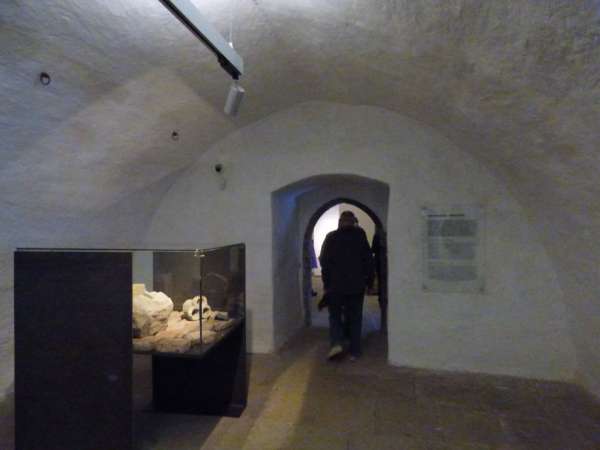 Attic
The attic is also accessible. Here you can see the original frescoes on the walls or the original tower clock. Various exhibitions are also held here.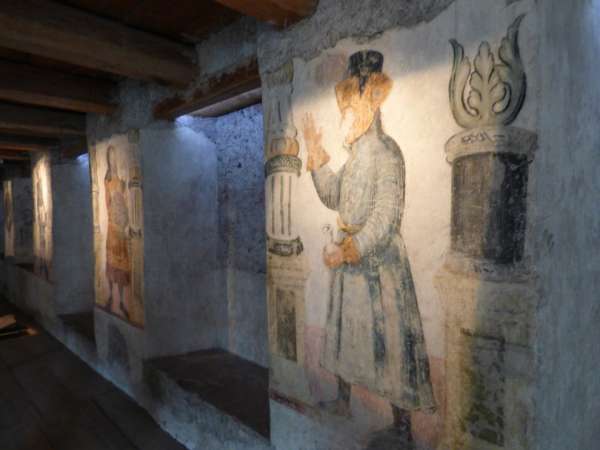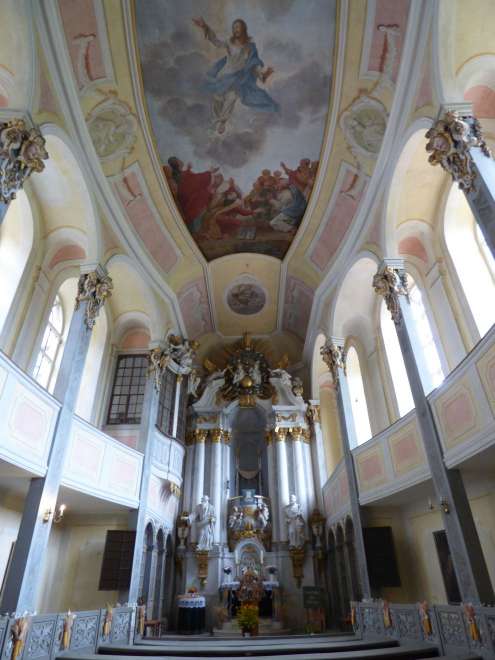 Castle chapel
Weesenstein Castle is also unique in that there are two chapels. One smaller evangelical and the other Catholic, which was built here by the Saxon king Johann of the Wettin family.
Farewell to the lock
Our visit to the castle came to an end. The castle is definitely worth a visit, not only for its impressive appearance, but also for its interesting interiors and nice park.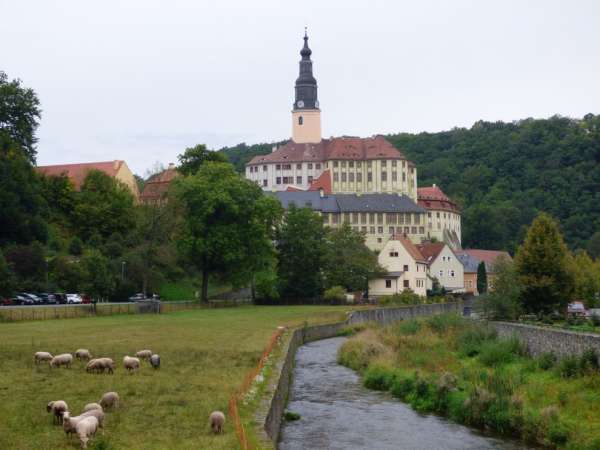 Applaud the author of the article!
Articles nearby
Thanks!
Have you been there? Write a review of this place
Already rated by 1 traveler