Wandering along the Šluknov line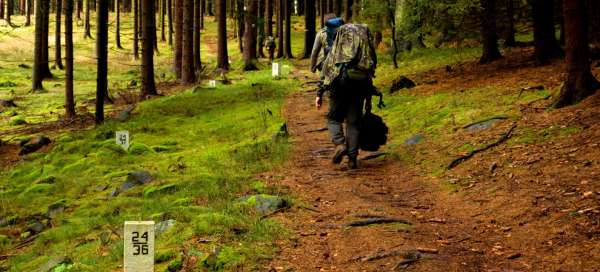 The road to the northernmost point in the Czech Republic finds itself in the Šluknov foothills. I was pleasantly surprised by the quiet and beautiful landscape. There are many rest areas on the Šluknov line, most of which were built by the Germans. In addition, it is possible to visit two well-known refreshment facilities such as U Pytláka or U Hraničáře, locally nicknamed U Báby.
Rest areas in which you can also spend the night
There are countless similar shelters along the way. Some are small and some are this big and you can sleep in them in an emergency.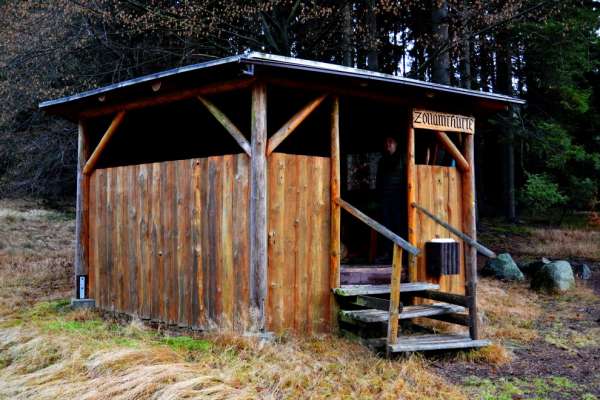 The Šluknov line begins
At the moment, we will be walking on the border bollards all the time.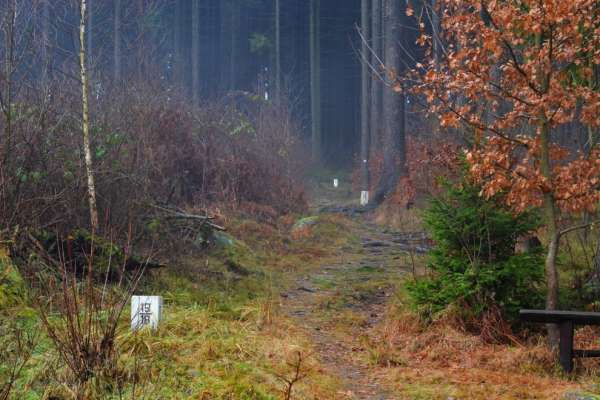 Border barrier
There are also such border barriers in some places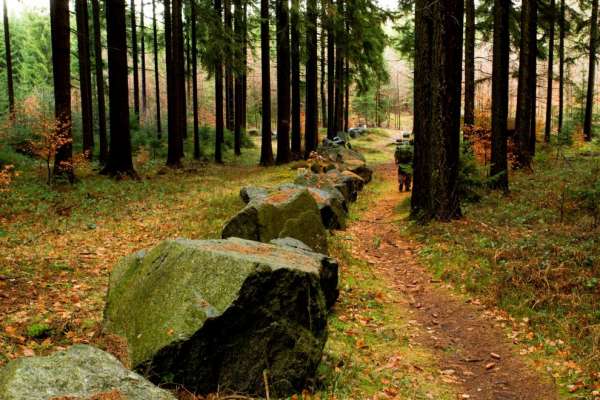 Třípanský kámen
This historic stone is divided into the Czechia, Saxony and Upper Lusatia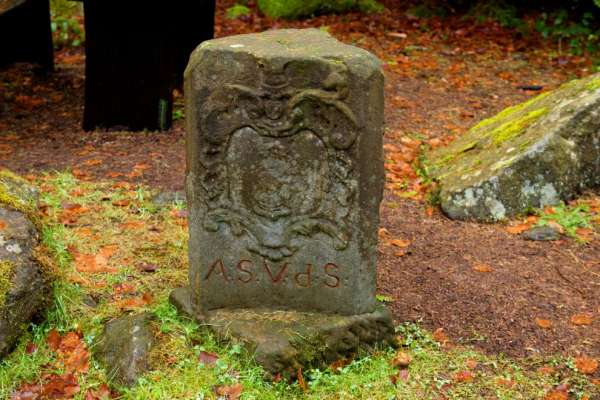 The journey takes you through a pristine landscape
It is a pleasant one-day walk for everyone. It is not demanding and the opportunity to leave a message in the cancáky in the sheds.
Not far from the North Pole
The last section is really picturesque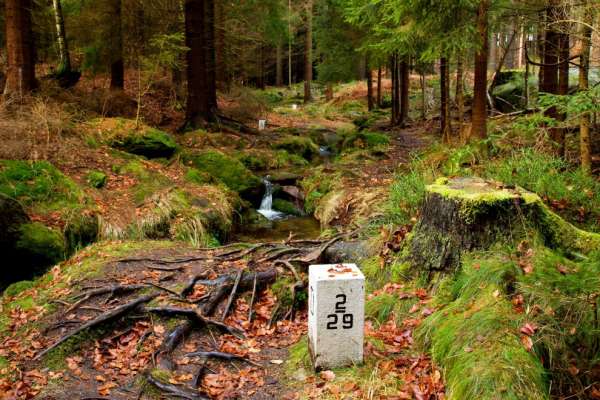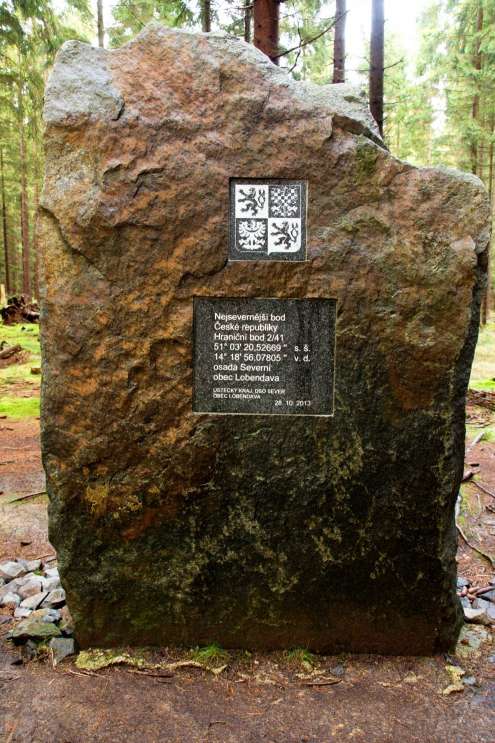 North Pole
At Nordkap, that's what it's called here. There is a rest area, so you can relax here
Beautiful mossy border bollard
How simple and ordinary a thing can be beautiful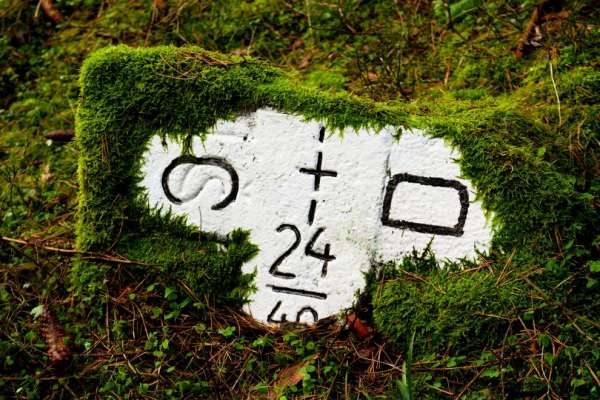 Road to the North Pole
Wandering along the Šluknov line
The journey to the North Pole is not difficult. We are located on the Šluknov promontory in the village of Lipová, where the dominant feature is a burnt-out chateau, but also the very well-known pub U Pytláka, where it cooks well. From here I went to the border line and from there I traveled along the bollards to Třípanský kámen. It is a historic borderstone of three countries. The landscape often goes through the forest and is not demanding. In addition, there are plenty of shelters on the way to relax. Leave some record in the cancák and move on. According to the writing of the messages, it can be seen that this Šluknov line is mostly visited by Germans and attendance is low, so one can get peace and quiet here. As soon as I reach the stream, I know that the northernmost point of the Czech Republic is a short distance away. It is called Nordkap. There is also a shelter where you can gain strength and walk to Lobendava, where there is the northernmost pub in the Czech Republic and very well known U Hraničáře. The locals will not call it anything other than U Báby. It is served by a well-deserved innkeeper, who is really quirky, but when she talks, it's a nice reunion afterwards. From here it is back to Lipový about 3 km
Applaud the author of the article!
Thanks!
Have you been there? Write a review of this place
Already rated by 1 traveler