Graveyard like from Ireland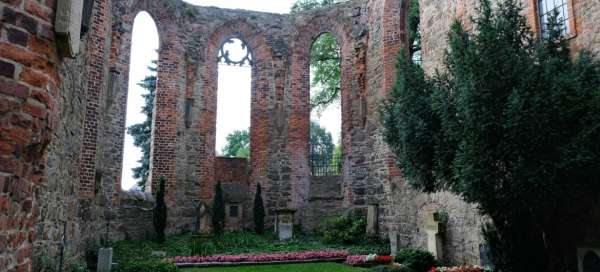 If you want to visit some interesting and mysterious place in Bautzen where there are practically no tourists, head north of the center to the local cemetery – Nicolaifriedhof. There is a church ruin – Nikoleikirchruine, reminiscent of the atmosphere of the ruins of monasteries in Ireland. In addition, there are interesting views not only of the castle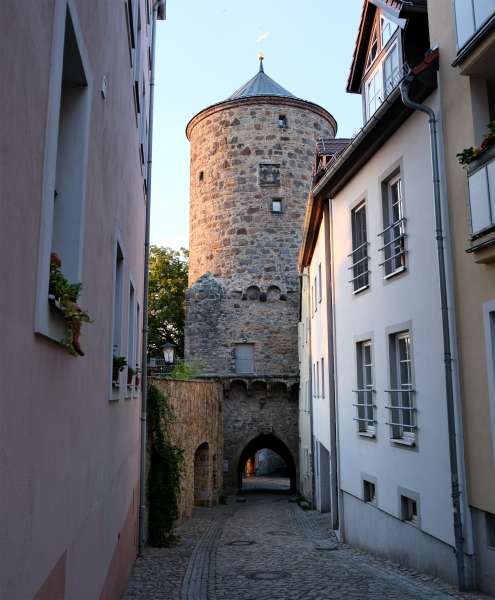 Nicolaiturm tower
From the city center, head north along Nicolaipforte street until you reach the Nicolaiturm tower after a while. The cemetery is right behind it.
Nicolaifriedhof
At first glance, the cemetery doesn't look that interesting, but that changes when you start exploring the ruins of the church here.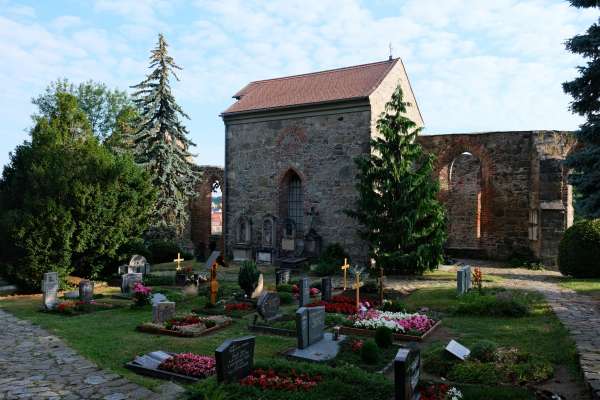 Ruins of a church
The church was already built in the 15th century. The church was damaged several times during the siege of the city and also partially burnt down. Today you can find gravestones and a small chapel inside the ruins.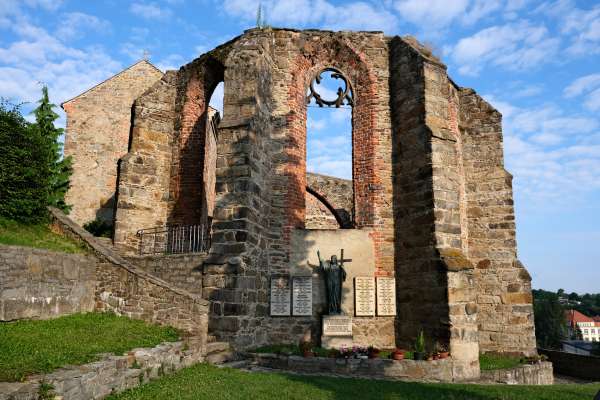 Interior of a church ruin
The interior of the church ruin is the most interesting of the whole tour and has a really interesting atmosphere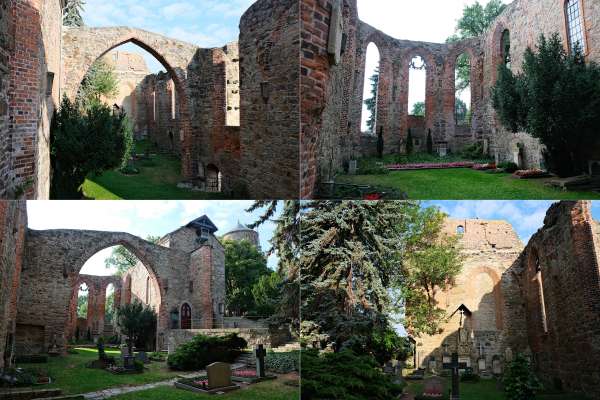 View of the castle in Budyšín
As the cemetery is built on a rocky promontory, it also offers a nice view of Buda Castle, which is located a little further away.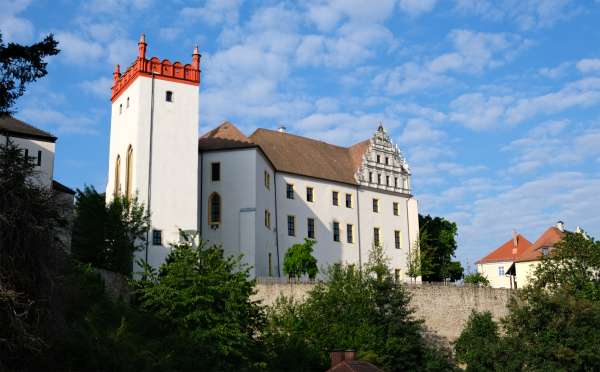 View of the rock lookouts
Directly below the cemetery is a bend in the Spree river and behind it are rocks from which there is an excellent view.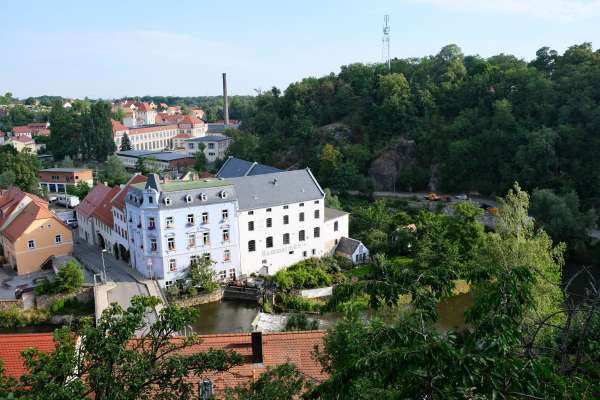 Down the stairs
After the tour, head down the pretty stone steps and continue on to the rock lookouts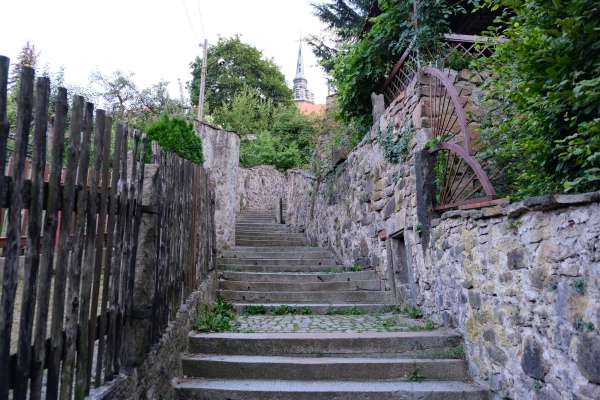 Applaud the author of the article!
Thanks!
Have you been there? Write a review of this place
Already rated by 0 travelers