Less known and at the same time higher rock wall than Panská skála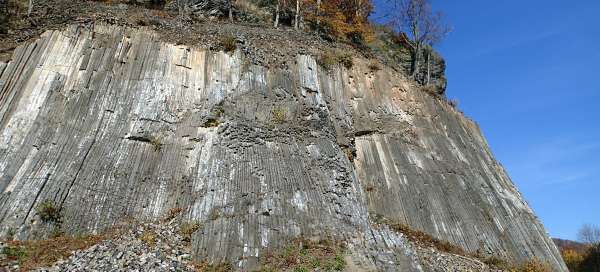 This rock formation is less known, but at the same time more powerful than 6 km distant Panská skála. This unique basalt mound rises to a height of 657 m above sea level about 4 km northeast of Česká Kamenice. It is a bit less accessible and therefore significantly less visited than the popular Panská skála.
Massive stone columns
The stone columns of perfect regular shape reach a height of up to 30 meters in places and thus exceed the Panská skála, which is up to 2.5 times better known.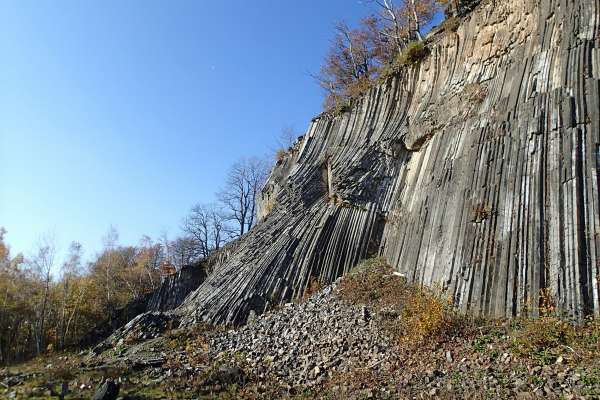 National natural monument
Zlatý vrch is a national natural monument and was declared a protected area of 4.1 ha on 18 February 1964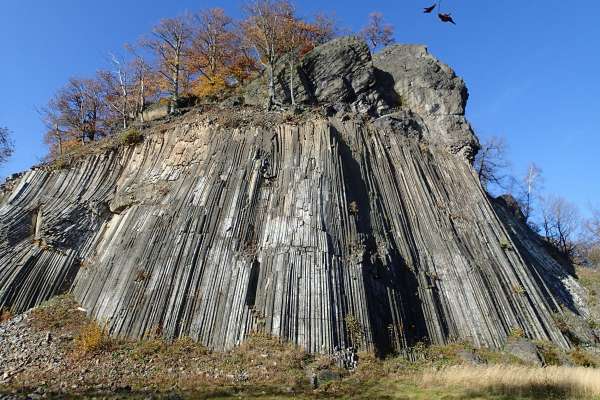 Significant geological locality
The rock wall is particularly interesting for its perfect stone columns, which were formed during the very slow and even solidification of igneous lava in the Tertiary. The current appearance of the rock wall is the result of quarrying.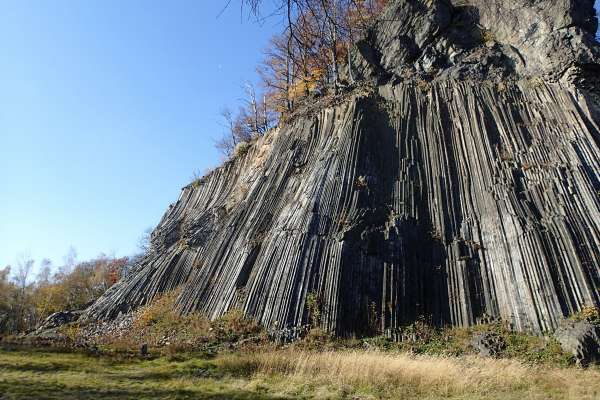 Overgrown top of the hill
The rocky peak and rubble-covered slopes are covered by a more than 100-year-old dwarf beech and rubble forest. It is said that chamois can sometimes be seen here.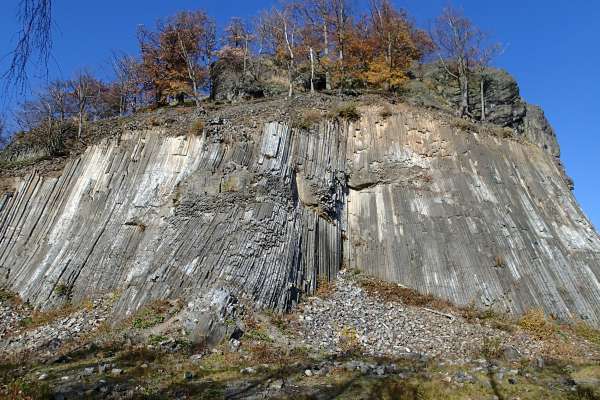 Silver Hill
Approximately 250 m southwest of Zlatý vrch there is a 600 m high and less pronounced Stříbrný vrch. Here, too, there were stone columns of similar composition with a height of up to 10 m. Thanks to the mining of the stove, however, it is now possible to see only short and damaged remains of these columns.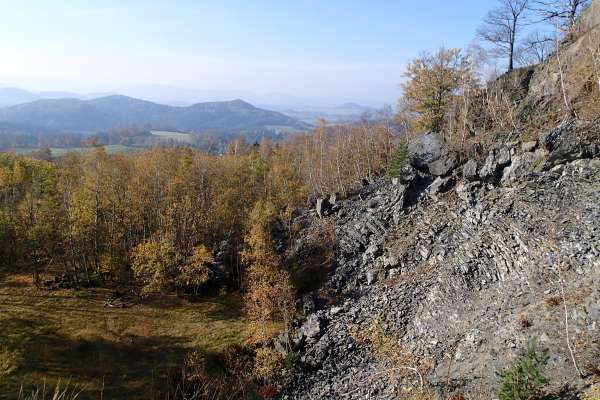 Quarry on Stříbrný vrch
Stone mining also took place on Stříbrný vrch. Basalt was mined here, which formed up to ten-meter columns. At present, only short and imperfect columns can be seen in the quarry. The quarry was closed after World War II. Now there is a very romantic place for bivouacs.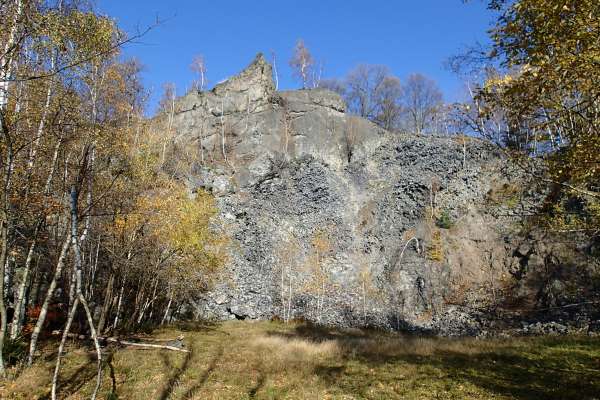 Stone structure
On the view from Stříbrný vrch, we can take a closer look at the structure of the stone columns.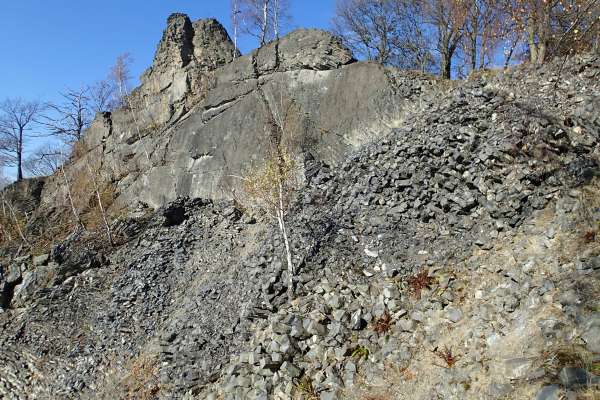 Applaud the author of the article!
Part of gigalist
Giga List:
The most beautiful trips in the Lusatian Mountains
The Lusatian Mountains are a very picturesque region in northern Bohemia. In terms of tourism, it is a bit overshadowed by the… continue reading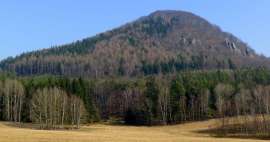 Thanks!
Have you been there? Write a review of this place
Already rated by 0 travelers