Snow-white Long Beach
Typical picture from Long Beach – snow-white sand, local fishing boats used today rather only as a moto taxi and in the background the rocky ridge on the western uninhabited part of the island.
 
View of the western part of the island
The narrow neck surrounded by the town Tonsai separates two worlds – relatively low but larger eastern part of the island from the impenetrable mountainous western part. One of the most typical views from Long Beach.
 
View of the island of Phi Phi Lee (Leh)
From the Long Beach you also have beautiful view of the neighboring (5 km away) smaller and uninhabited island of Phi Phi Lee, sometimes written as Leh, with renowned beach Maya.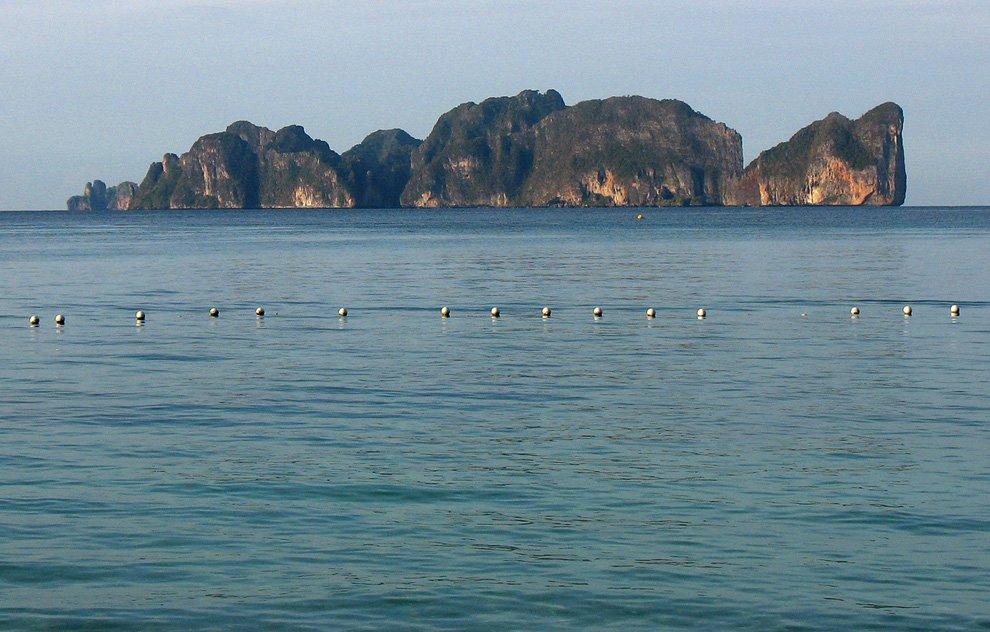 Almost like private beach
At the western end of Long Beach are boulders, over which you can get at low tide to the neighboring mini beach.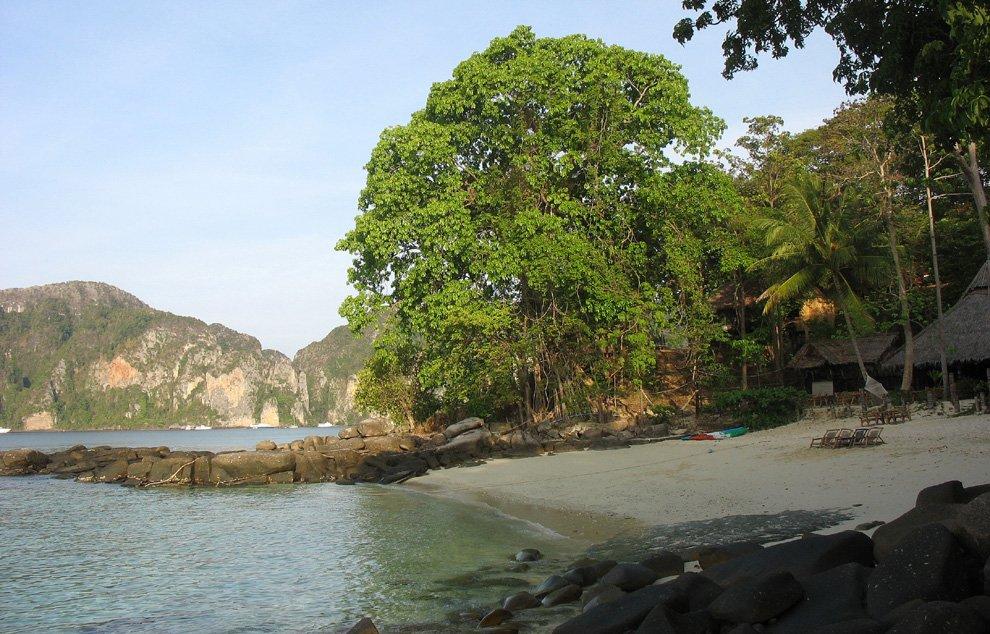 Accommodation in Long Beach
Accommodation here is a little simple. The cheapest options include bamboo huts with a bed as the only equipment.