Port in the bay of Ton Sai
Local ferry boats are no giants, but compared to traditional local ships, they look much more robust. There is quite bustle and hustle (considering local conditions) in the port.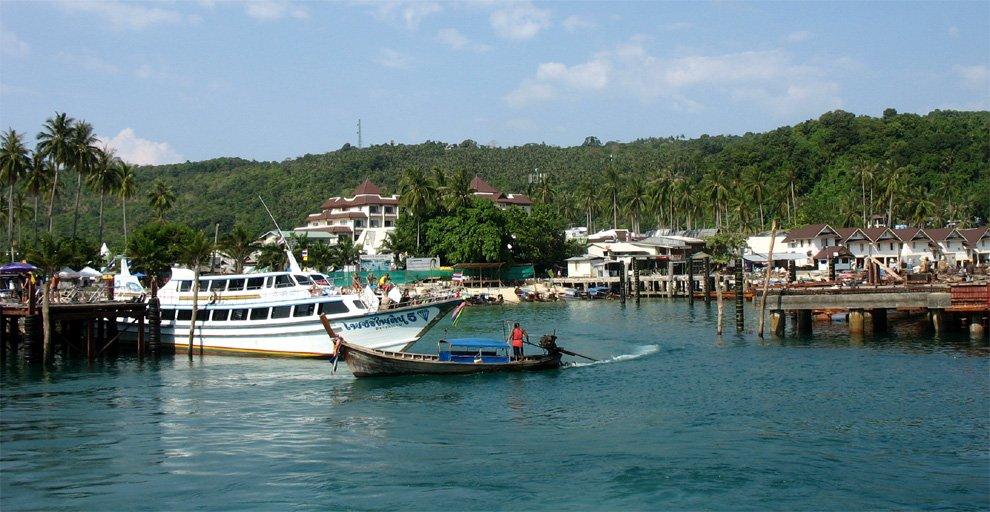 View of Long Beach
The boat sails first along the island Phi Phi Don to the southeast, so you have a nice view of Long Beach.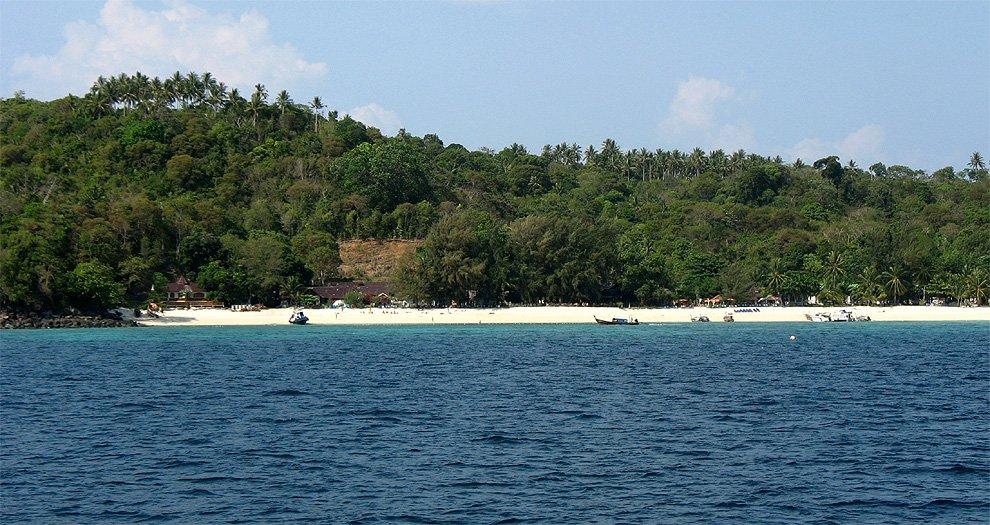 The outlook of Phi Phi Lee
On the horizon you can for the last time say goodbye to the uninhabited island of Phi Phi Lee, looking with a little imagination like a sleeping Buddha.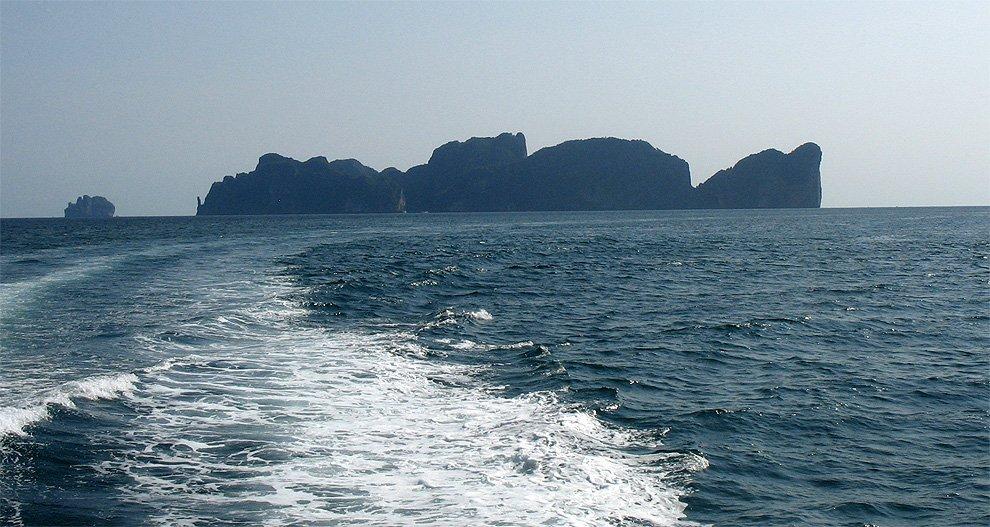 Islets in the Andaman Sea
You will be able to enjoy the views of small islands scattered around during the voyage in the Andaman Sea.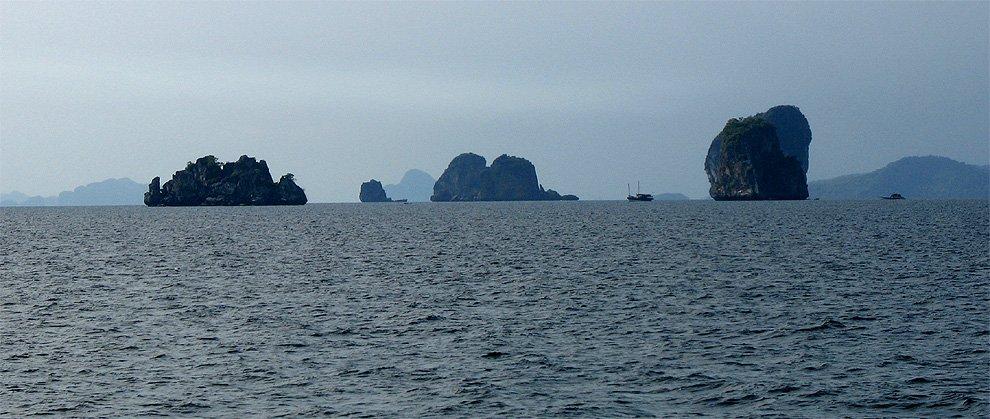 At the peninsula Phra Nang
Just before the end of the voyage awaits you the most beautiful part; circumnavigation of peninsula Phra Nang with its impressive rock cones.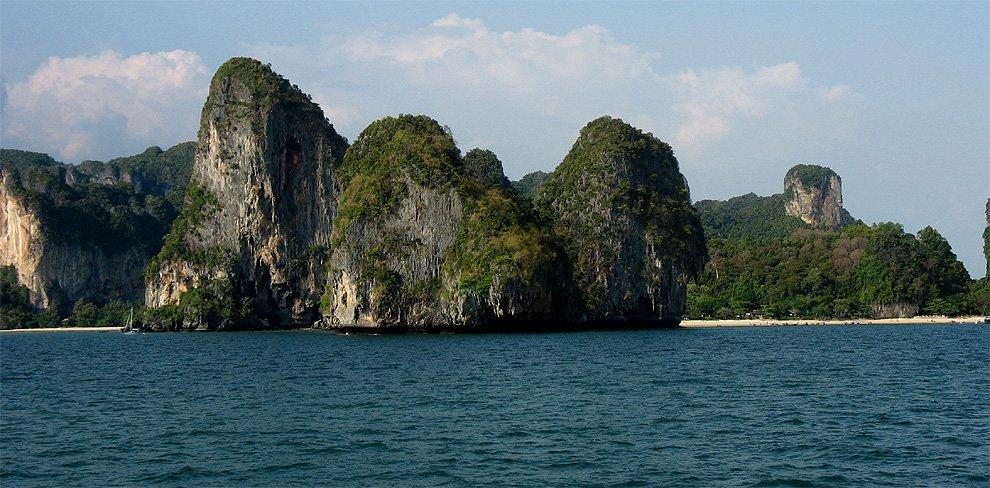 At the beach Phra Nang
The sceneries are really impressive at the most beautiful local beach Phra Nang.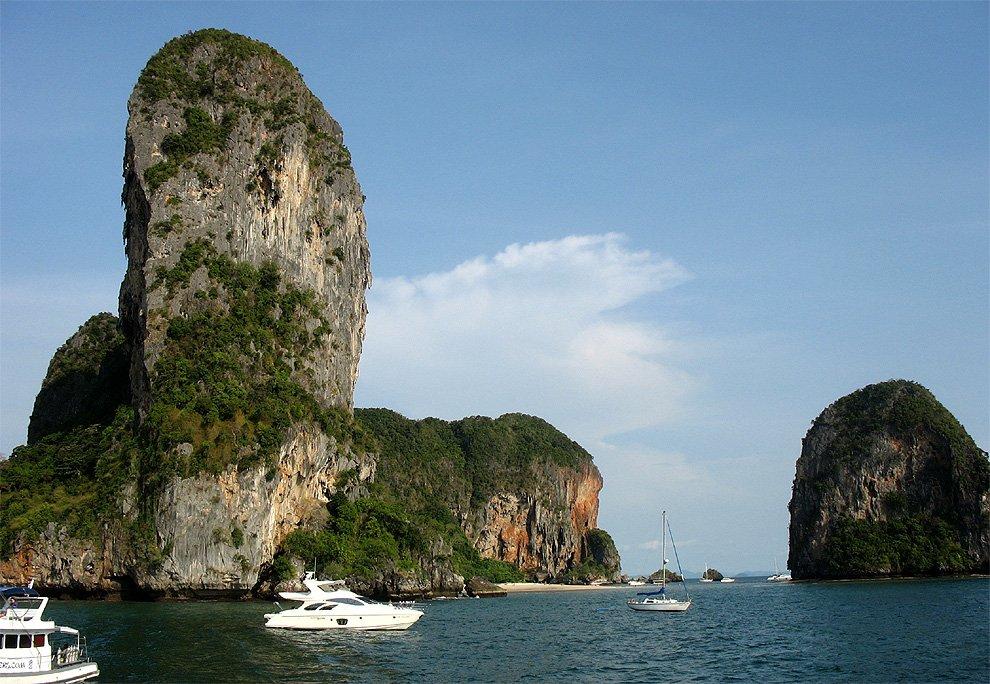 View of Ton Sai beach
Just before anchoring is a nice view of the less busy beach Ton Sai.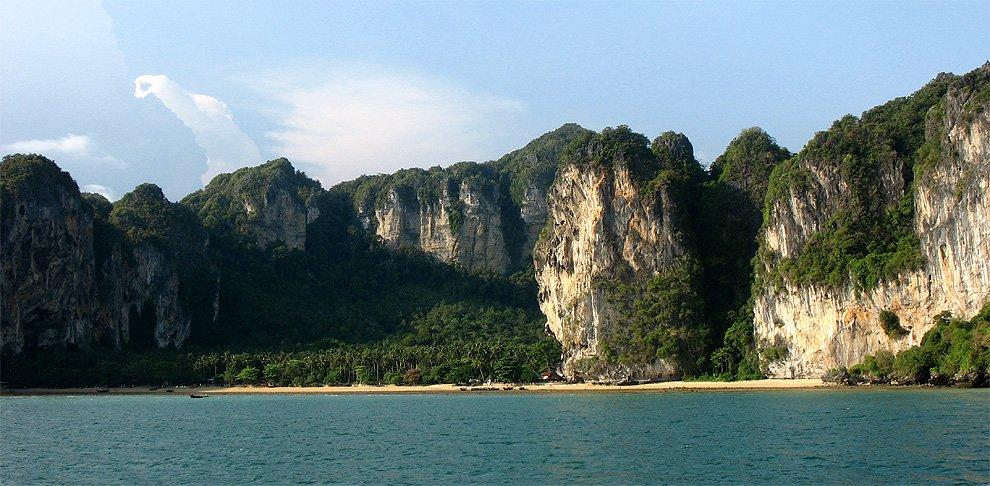 At the beach Railay West
You may be surprised that there is no jetty at the beach Railay West, where the cruise ends. You can expect the transfer from the ferry to small boats and then jump with all the baggage directly into the water near the shore. It is kind of adventurous end of this amazing voyage.