A place where it freezes even in summer

In the area of the Šumava plateaus about 2.5 km north of the mountain resort Kvilda, there is an area of 103.5 ha on an upland peat bog – Jezerní slať. It is an easily accessible and therefore very popular excursion destination. A 2.5 km long comfortable cycle path leads here from Kvilda. There is a spacious car park for car tourists, from which a 250-meter-long attic walkway leads to the lookout tower.
Jezerní slať
Most of the peat bog is drained by the Kvildský brook into the Teplá Vltava, a smaller part by the tributary of the Hamerský brook into Otava, so it is a plateau peat bog. Now the area is in the first zone of the National Park and is therefore the most strictly protected. The average depth of peat in this moor is 2.5 m, the greatest thickness is 7.6 m.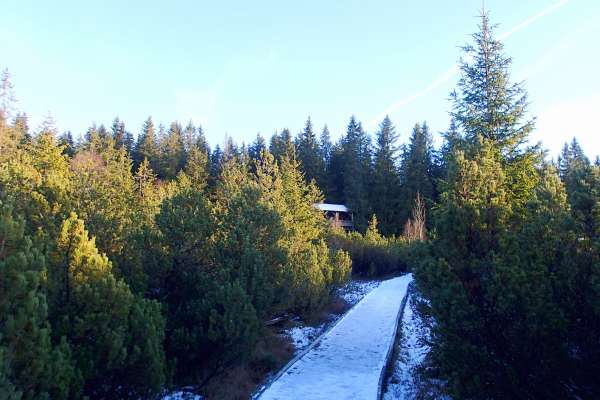 Occurrence of unique plants and animals
The high groundwater level allows the development of typical peatland vegetation. In the dry part, it is mainly kale cypress, Scots pine, dwarf birch, frost form of spruce and heather. The most important plant in the upland is peat bog. A plant with an incredible ability to absorb water – it can increase its weight up to 25 times. The plant carries its own water reservoir. Upwards, the peat bog grows, the lower layers die and settle, thus creating peat. Vegetation co-creates the environment for the life of rare animals, especially insects. Many animals are directly attached to the peat bog.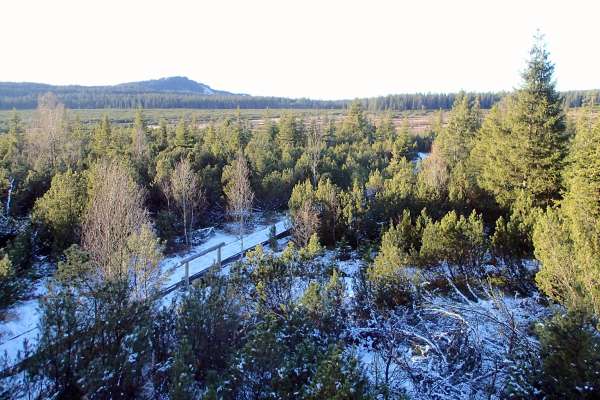 Extreme natural conditions
Due to the high altitude, there are low temperatures throughout the year and thanks to low water evaporation, rainwater collects here. . It is interesting that during the last 35 years of measurement, the sub-zero temperature was measured here at least once every month. So even in summer it freezes here!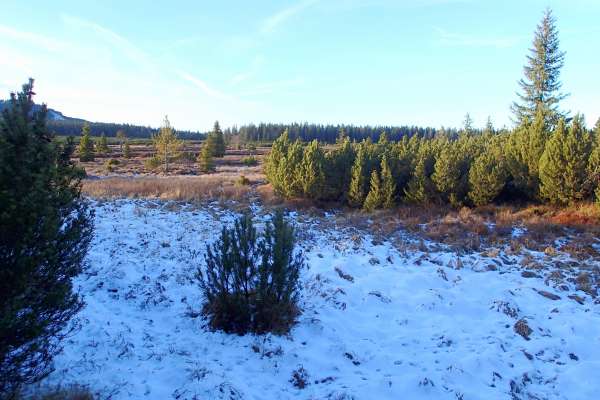 Applaud the author of the article!
Part of gigalist
Giga List:
The most beautiful hikes in Šumava
Šumava offers the most peaks of the Czech mountains over a thousand meters above sea level, although most of them are not very… continue reading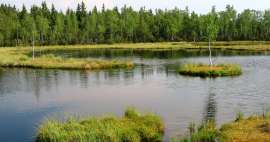 Thanks!
Have you been there? Write a review of this place
Already rated by 1 traveler