Walk through the Seethalerhütte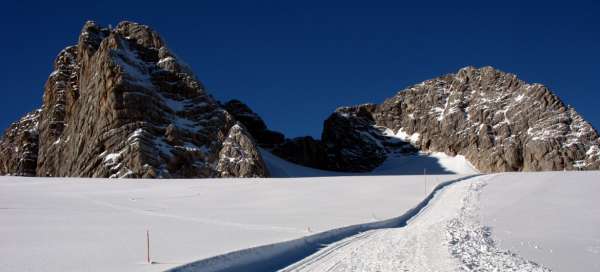 From the cable car leading to the Hunerkogel peak (2,687 m above sea level) you can take a great walk through the Seethalerhütte to the top of the Hoher Dachstein (one route 2 km). If you have ferrata equipment with you, you can extend this short hike with an ascent to the very top of the Hoher Dachstein. The hike itself is more like a walk along a path created by a snowmobile on the glacier
In Hunerkogel
The journey starts at Hunerkogel, where it is very busy thanks to the skiers. But you only have to walk a few tens of meters and God's peace is already coming. View back to the cable car building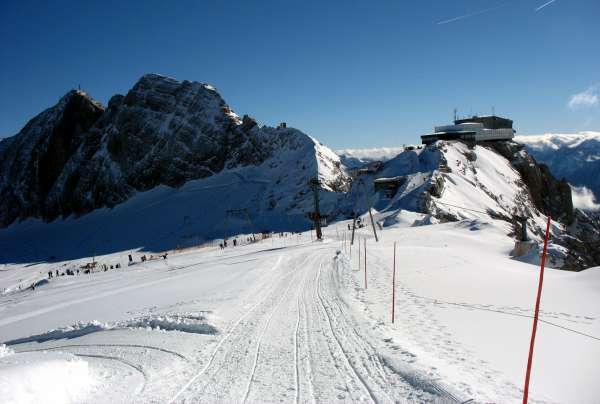 View of the pristine snowy plain
The path is absolutely clear you can't get lost. We follow a path prepared by a snowmobile, where the rod is sometimes stuck in case of bad weather. There is a beautiful snowy plain in the area. In places where skiers do not ride even completely immaculate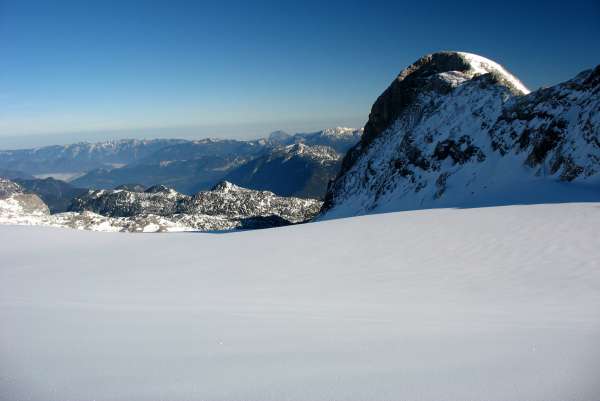 View of the Hoher Dachstein
The road bypasses a huge snow hole. The view of the Hoher Dachstein (2,995 m above sea level) and the side Mitterspitz (2925 m above sea level) is truly breathtaking.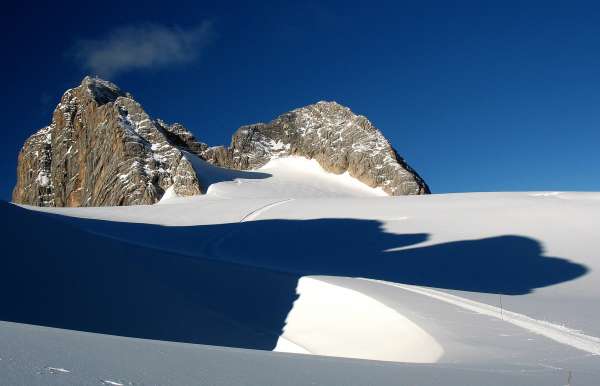 Retrospect
The road bypasses the peak of Hohes Dirndl (2832 m) and climbs to the Seethalerhütte mountain hut.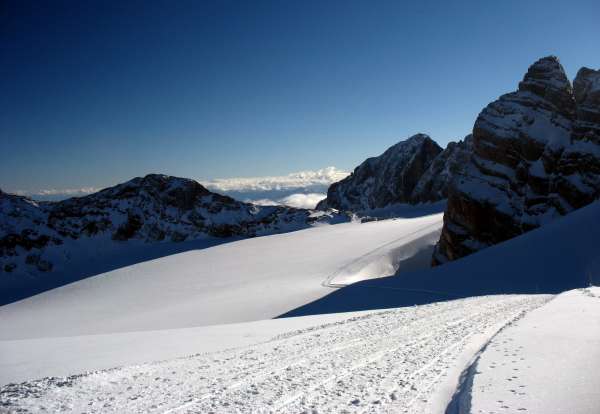 Snowmobile - Maker of the route to Hoher Dachstein
We also see a snowmobile, which creates hiking trails here. Walking on a snowy glacier is thus completely safe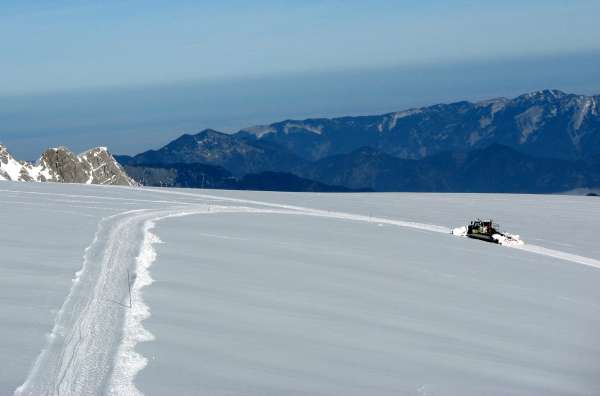 Hohes Dirndl View (2832 m)
Finally we come to the cottage Seethalerhütte built in the saddle Dachsteinwarte (2741m). The famous ferrata Johann-Klettersteig also ends here. The views from here are wonderful.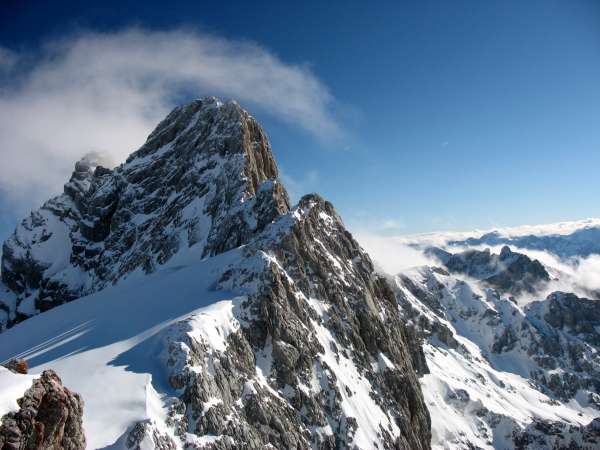 View of the Low Tauern
Below us is the depths and in the distance the valley of the river Enns. Even further is the Low Tauern ridge
Hoher Dachstein wall
The massive Hoher Dachstein wall rises just a short distance from us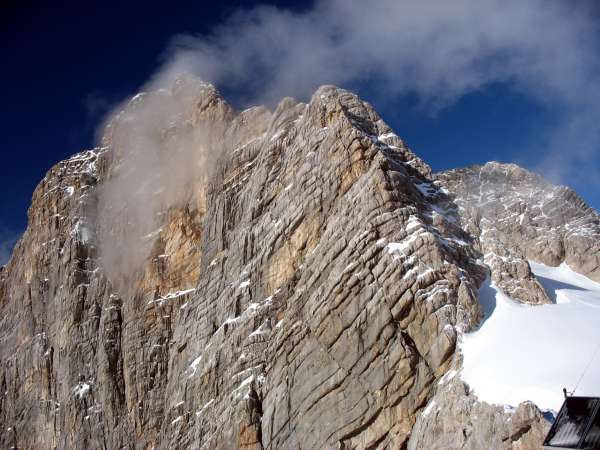 Ascent below Hoher Dachstein
Not far from the cottage, the path created by the snowmobile leaves and we are already walking on the footpath trodden by the people in front of us. Still awake.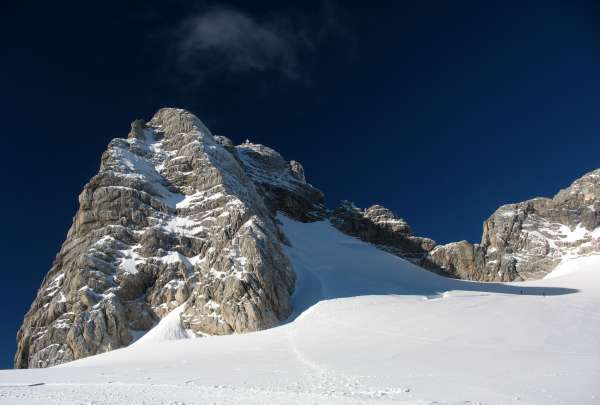 View back to the snowy plateau
In beautiful weather it is a hike with lots of unforgettable views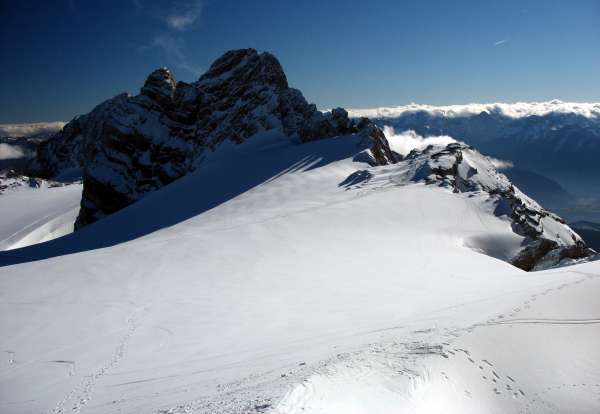 Dachstein plateau
With increasing height, a wider view of the vast desolate plateau in the north opens up.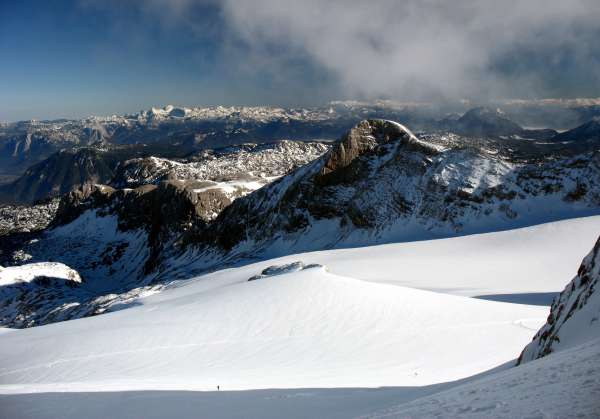 Road to the rock wall
The road still climbs along the increasingly steep glacier. Thanks to the snow, it is still feasible even in hot hills and with trekking poles.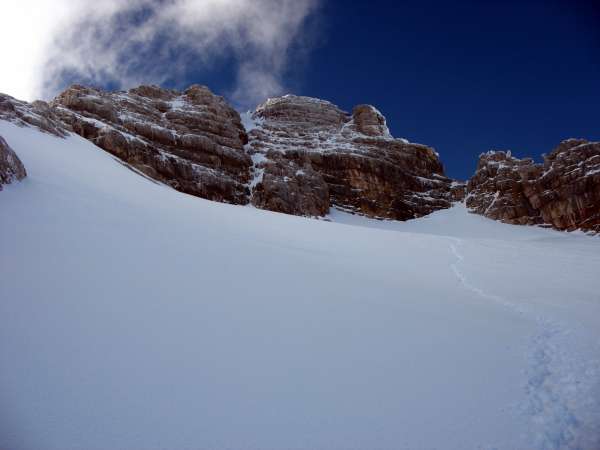 Final output
The comfortable path ends about 100 meters below the top. First you have to overcome the crack between the rock and the glacier and then you have to climb such a trough straight up. Here he also wants to have security and cats, otherwise it is quite a risky business. From here we return the same way back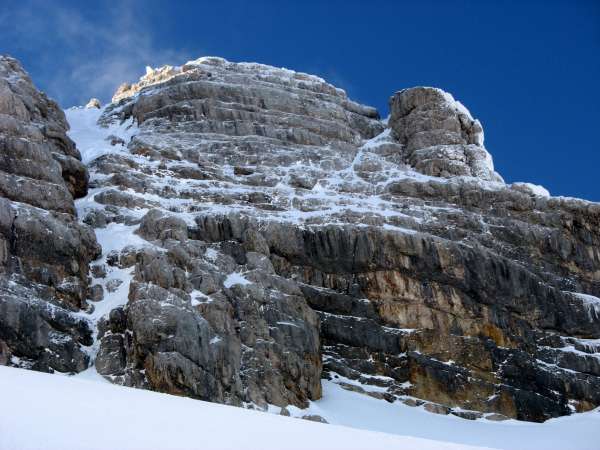 Applaud the author of the article!
Articles nearby
Part of gigalist
Giga List:
The most beautiful trips around the Dachstein
The Dachstein is a famous mountain range in the northern limestone Alps with plenty of opportunities for beautiful hikes and… continue reading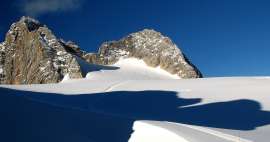 Thanks!
Have you been there? Write a review of this place
Already rated by 1 traveler