Hike to Quebrada Palala
Valley of rock formations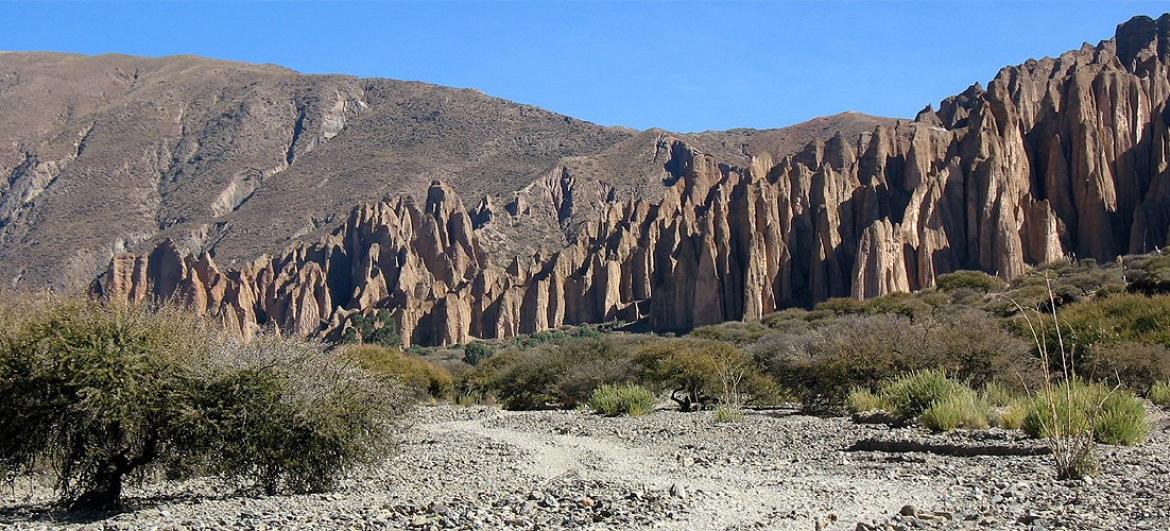 One of the most popular trips from Tupiza is a hike to the valley quebrada Palala in the northwest of the town. You will see here an incredible number of different weathered rock towers rising above the wide rocky river bottom. A number of other smaller valleys turn from the valley, so there is countless number of possibilities for exploring the local area. Just be sure to take plenty of water and food with you as there will definitely not be any food stalls along the way.
Gateway to the valley Palala
It is about three kilometers walk through the suburbs of Tupiza from the town center – by road or on track torso – to the place where the river Palala broke its way through red rock ridge. From here slowly begins the interesting part of this trip.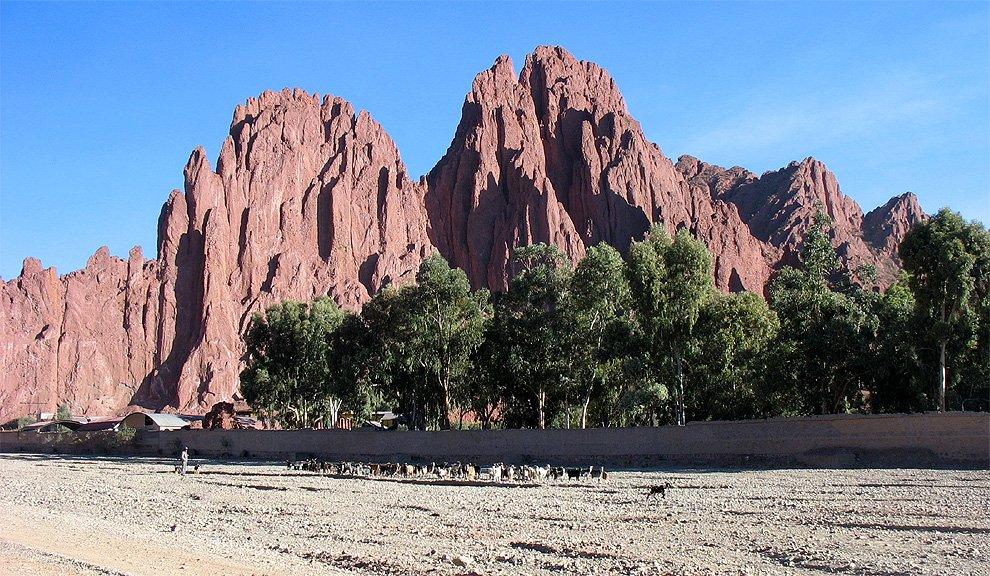 Surrounding of the gateway to the valley
You can see rock towers around you. From here you will walk only about a kilometer along a dusty road leading to Altiplano before this road turns sharply left and begins to rise along the surrounding ridges.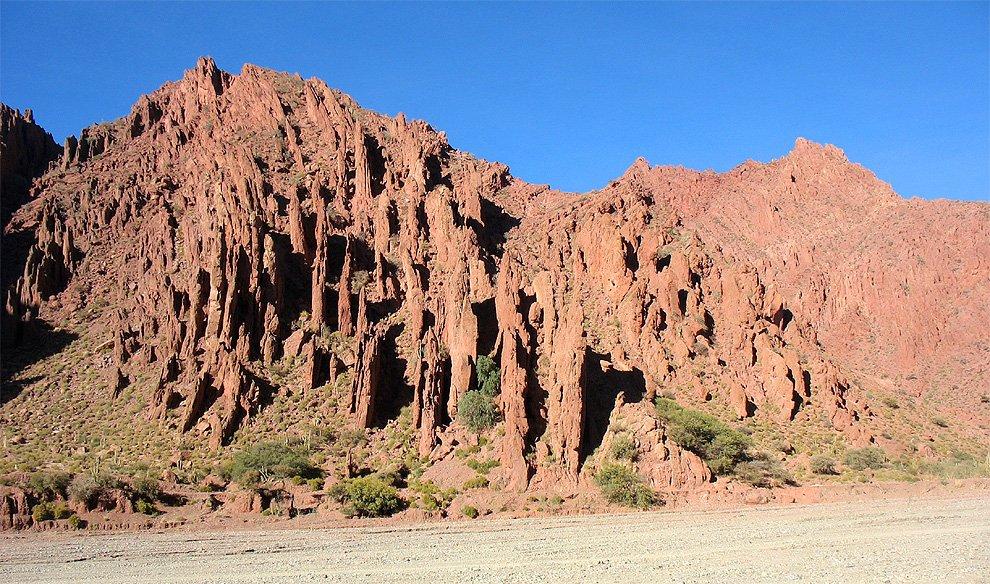 Rock cathedral
Along the way you will pass "rock cathedral" with perpendicular rock wall, which is a few tens of meters high. Even here you can see the beginning of erosion. There will be just a group of isolated towers from stronger material in a few thousand years.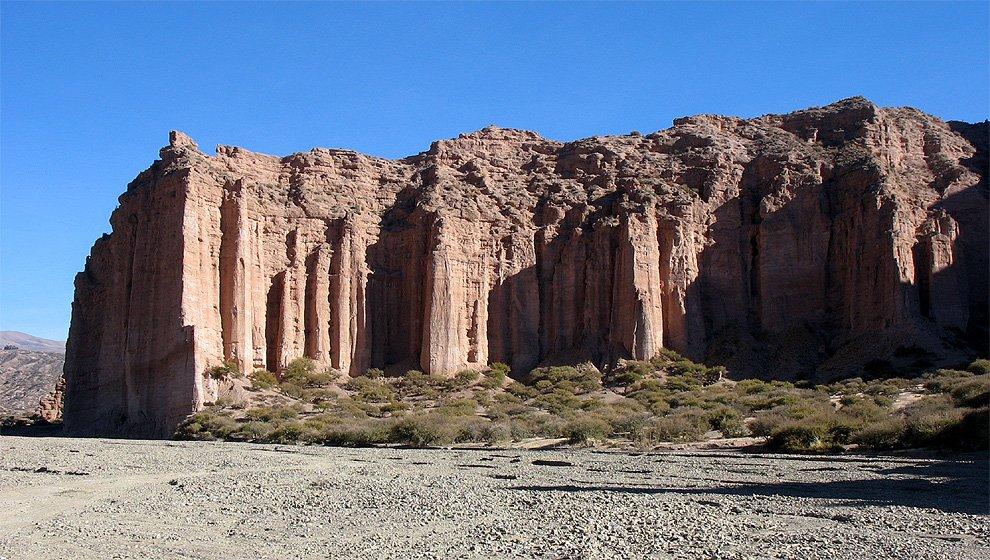 Walk in semi-desert landscape
The walk leads through half-deserted landscape, but it is fortunately not so hot here thanks to the altitude of almost 3,100 meters above sea level. On the horizon is already visible the first destination of this trip – rocky towns in the hillside of much higher hills.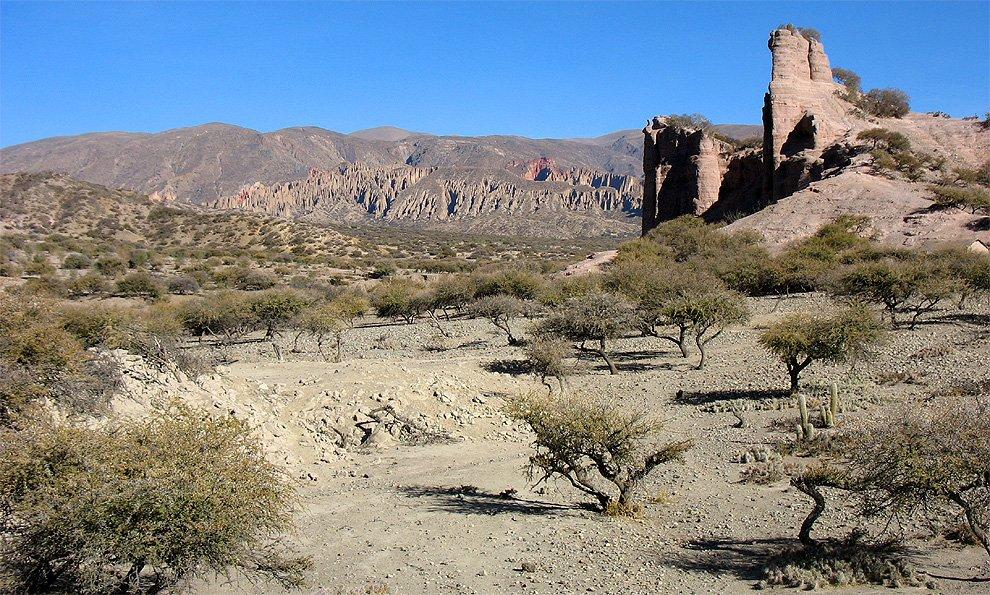 Altiplano donkeys
You will probably not meet anyone in the remote parts of  quebrada. But there will be a lot of half-wild animals – altiplano donkeys, llamas, dogs, goats…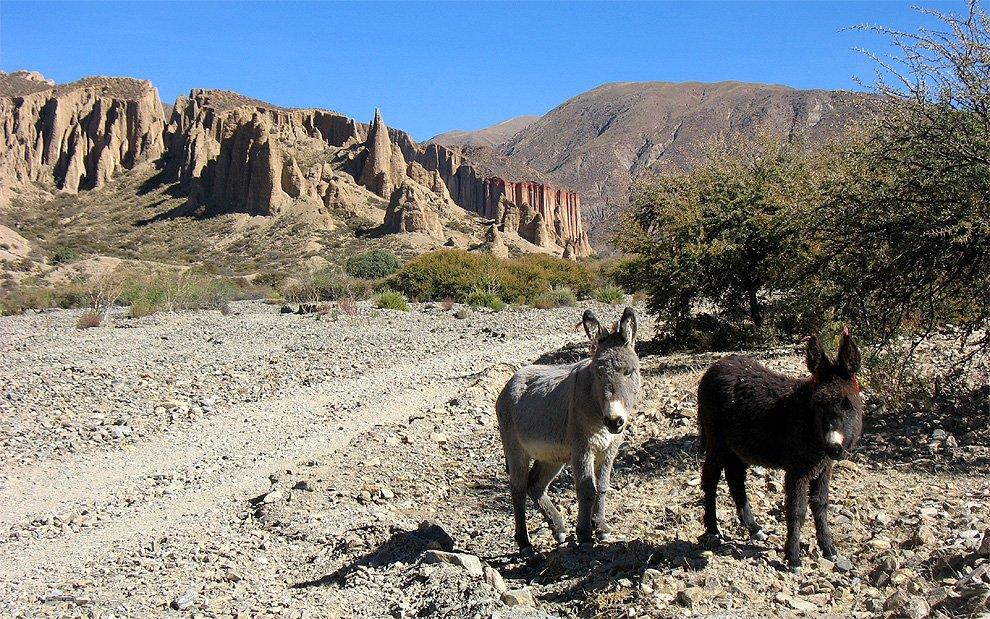 Rock towers above quebrada
It's eight kilometers of walking from the red rock arches to the rock towns, so this trip is not very short and you also need to count with the way back. Some people come here in jeeps or on horseback, but they cannot enjoy possible ascents to worse accessible outlooks then.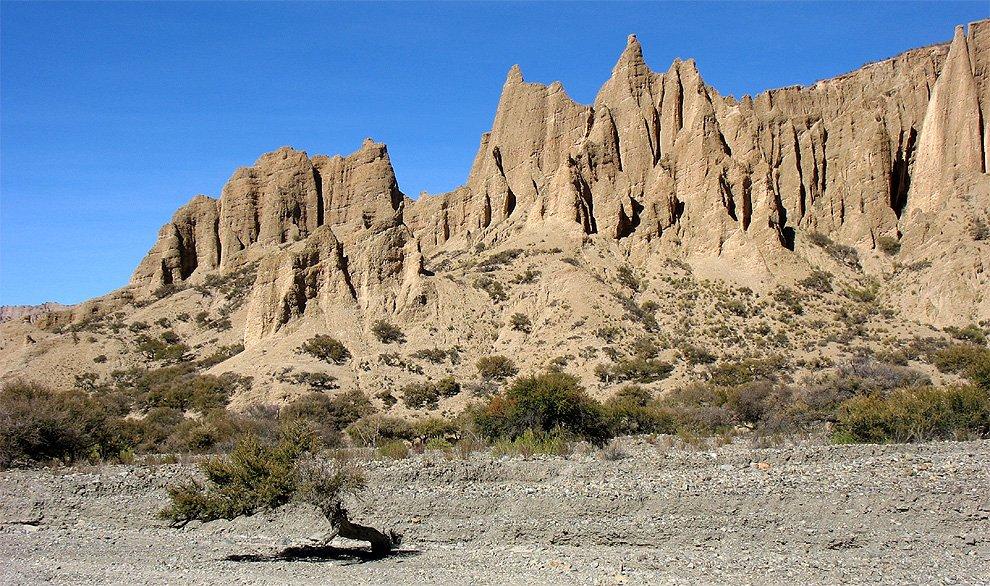 Rock town El Silar
The closer you are to the end of the valley, the more impressive are the rock formations around you.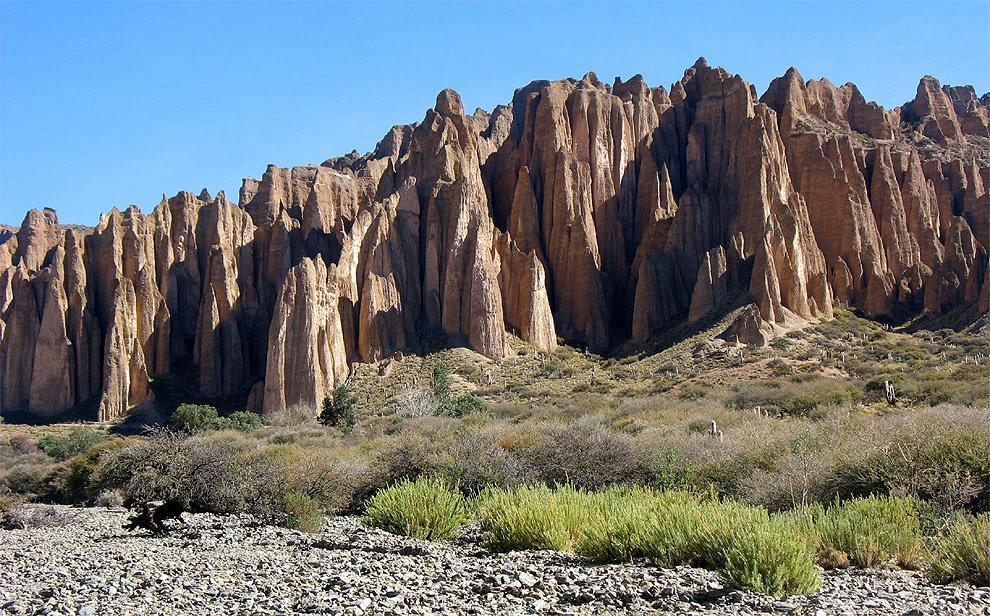 Junction at the rock castle
After more than two hours walk from Tupiza you come to the junction of valleys below another impressive rock castle at about (3 350 m asl). If you turn left, you will reach the starting point – so-called "Tube Sillar trek" – the way to breathtaking outlooks of El Sillar and to forgotten valleys. To the right is a small rock town, which is also worth a visit.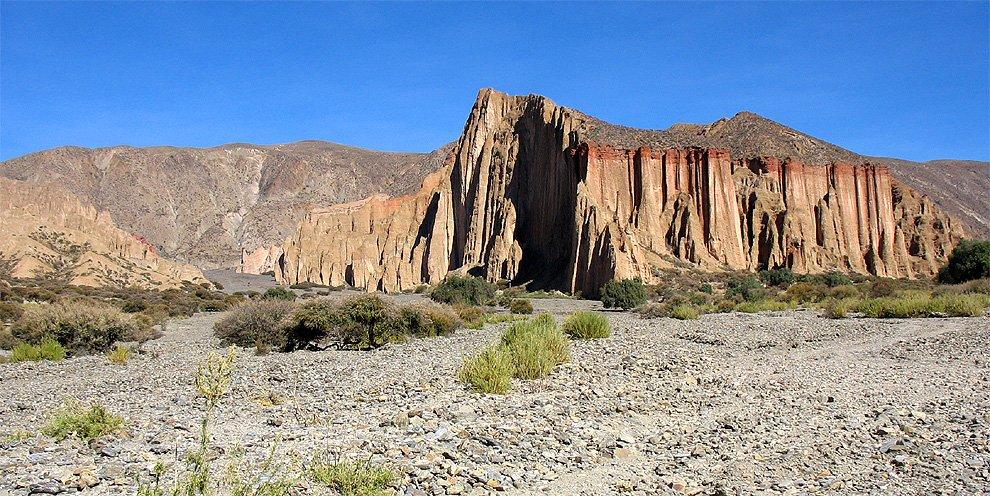 Rock needle
If you turn right at the crossroads, you will come to the amazing rock needle having height more than twenty meters. But compared to the neighboring rock castle it looks like a little crumb.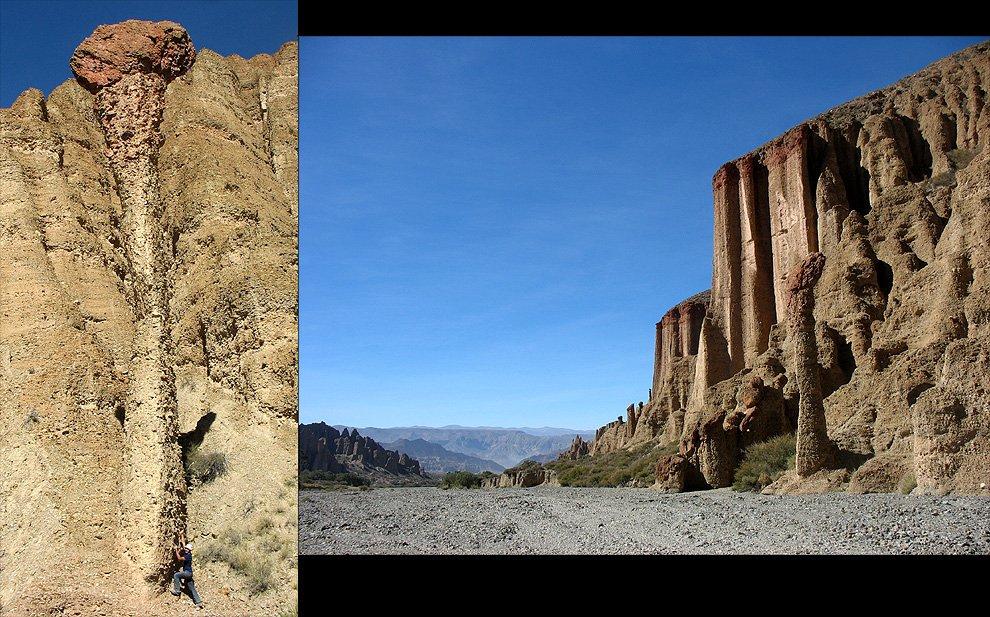 Rock walls
It is almost impossible to ascent to most local hills due to rock towns. If you want get to an outlook point, you need to get further and deeper into the side valleys.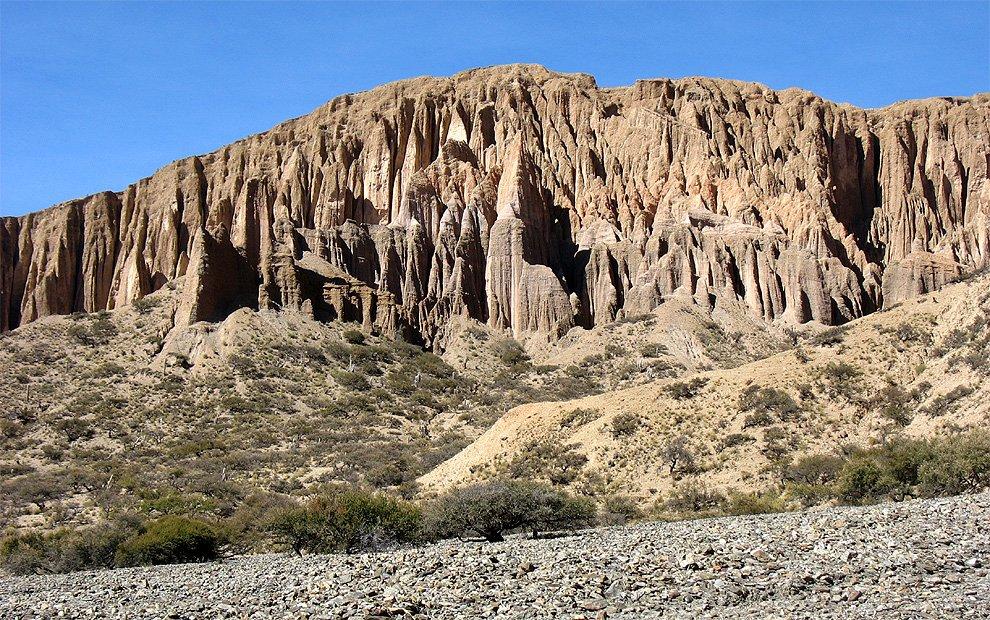 Activities
Practical information
Applaud the author of the article!
They want there (0)
Be the first, who want to go there!
Have you been there? Contribute a good advice to travelers who want to go to this area or add places to your visited list.
Do you want to go there? There is nothing easier than having to deal with others and go on a trip or get tips on where you want to go.
Thanks!
Have you been there? Write a review of this place
Already rated by 0 travelers