A beautiful valley in the Emirate of Ras al Khaimah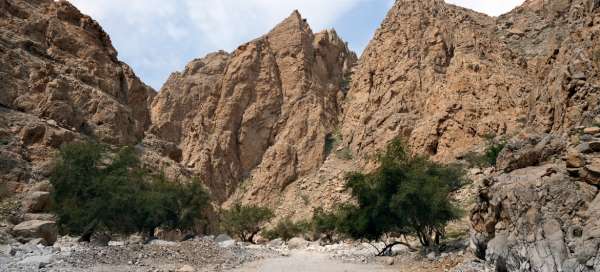 Although the most beautiful wadis of the Arabian Peninsula can be found in Oman, there are also several beautiful mountain valleys and gorges in the United Arab Emirates that are worth a visit. One of them is Wadi Naqab located below the Jebel Yanas mountain
Road through the valley of Wadi Naqab
From the turnoff to the Jebel Yanas mountain, a dirt road continues for several kilometers through the Wadi Naqab valley. Where you start your walk depends on what kind of car you have. Locals drive deep into the gorge with large off-road vehicles. Those who have a normal car start about 5 kilometers after the turn to Yanas at a group of houses. The next possible parking lot is about two kilometers further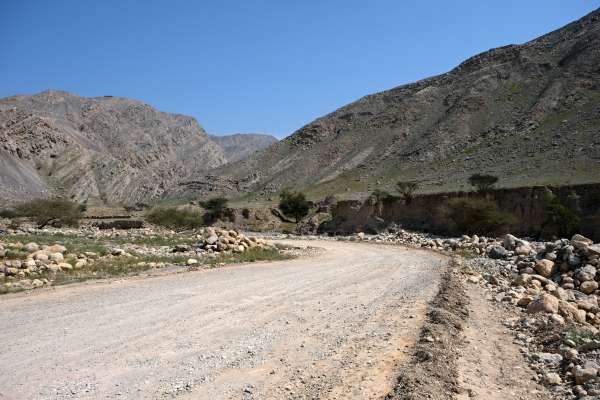 Houses in the desert
The last lonely houses in the valley are now just "wilderness"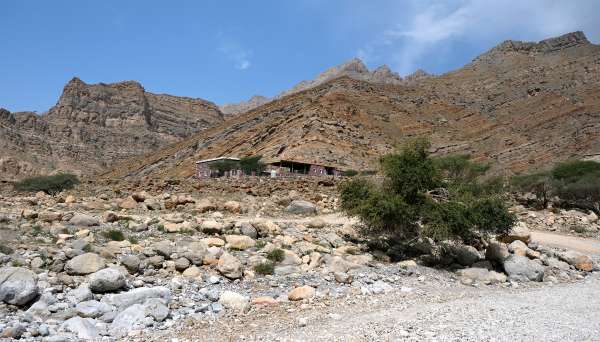 View of the mountains
Take into account that, especially at the edge, the entire path is practically without shade and there is only a little vegetation. Be sure to bring plenty of water with you.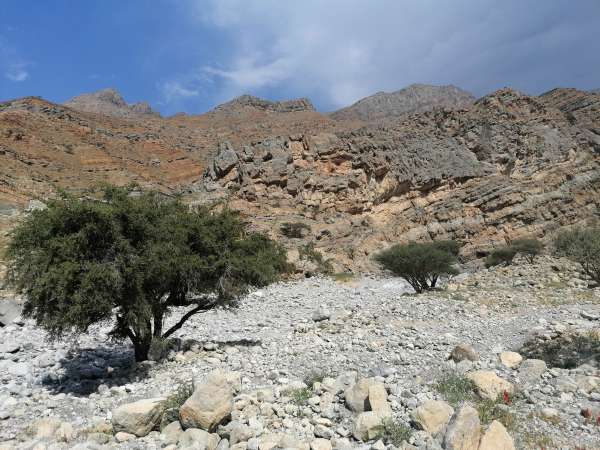 Possible danger in the Wadi
Don't forget that Wadi doesn't just mean a seasonal stream where water flows through the winter, but there can be a flash flood wave when a storm passes through the mountains. A dry river bed can thus turn into a predatory river in a few minutes, which also drags tons of stones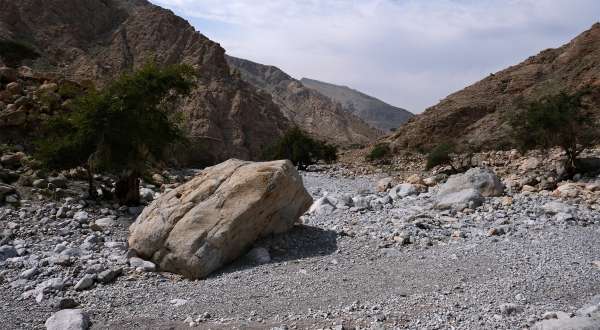 Start of the gorge in sight
Finally, the wide valley narrows and the start of the gorge appears in front of us.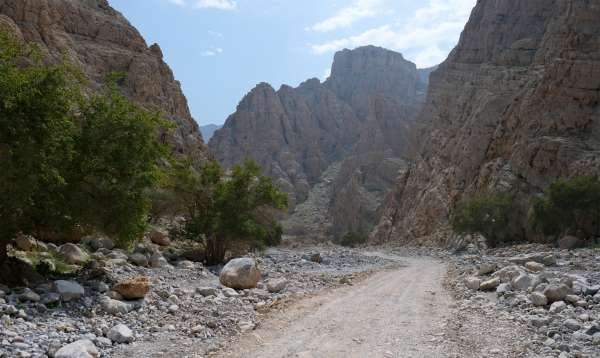 Start of the gorge with a warning sign
At the start of the gorge, there is a warning sign that you are approaching the border area with Oman. The gorge leads all the way to Oman – do not cross the border.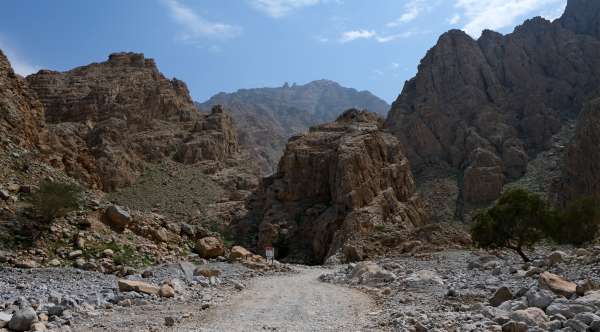 A walk through the Wadi Naqab gorge
The walk through the gorge is truly magical – vertical walls and sharp rock tips rise up around you. In addition, there are also passages with shadows – finally.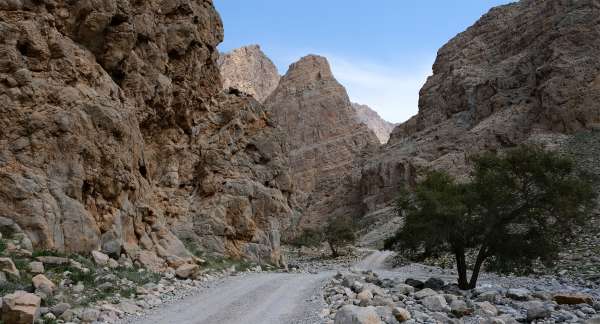 In the gorge
You can walk through the gorge for many kilometers before reaching Oman. Here you will also find caves, lakes and other attractions as befits a wadi. In addition, you can also explore the side valleys if you have enough time. You return the same way.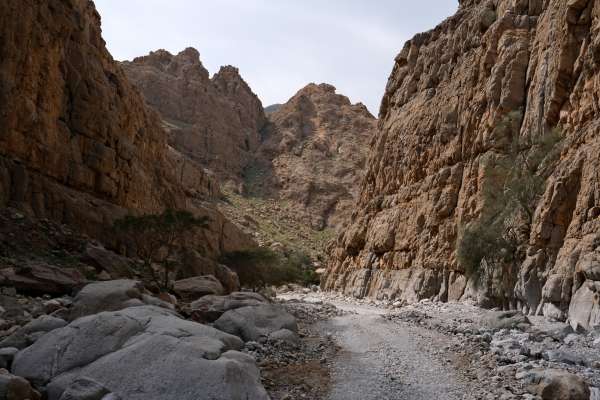 Applaud the author of the article!
Articles nearby
Thanks!
Have you been there? Write a review of this place
Already rated by 0 travelers