A trip to the desert in the Emirate of Ras Al Khaimah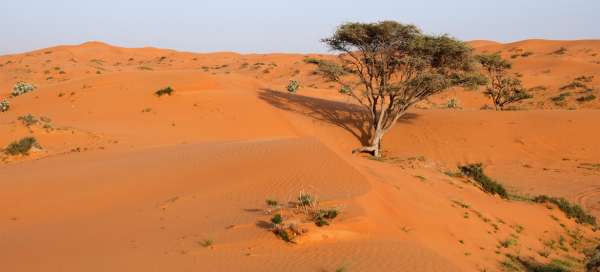 Just a few kilometers from the coast in the emirate of Ras Al Khaimah, you will find the vast orange colored desert of Al Wadi. There are more exits to the desert, but the ideal place is around the hotel The Ritz-Carlton Ras Al Khaimah , because there is a well-passable road around it in the direction of the Bedouin camp. You can stop the car basically anywhere and then go for a walk in the desert.
The way up to the dunes
You can go to the dunes in basically any direction, we used the path through the sand where off-roaders drive. The goal was clear – the highest dune in the area.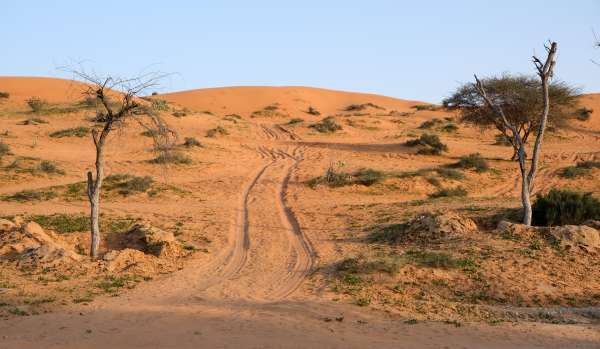 Scarce desert vegetation
The interesting feature of the desert here is that there is little vegetation between the sand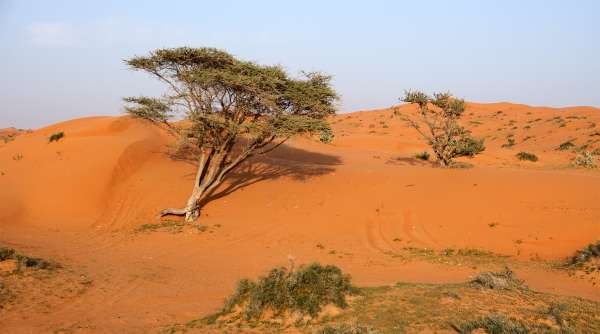 Under the top of the dune
On the ridge of the dune, the wind plays with the sand and makes beautiful ornaments.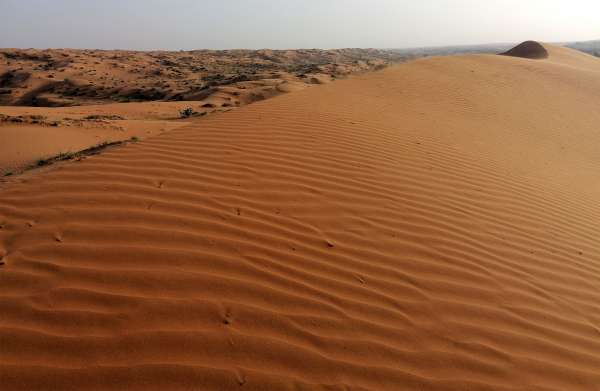 The Al Wadi desert at its best
From the top of the dune there is a beautiful view of the surroundings. The desert stretches for tens of kilometers.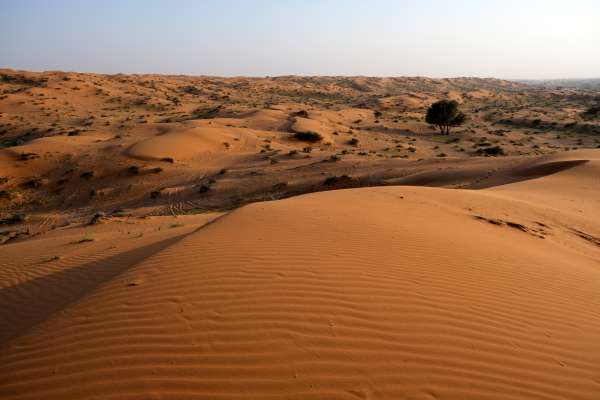 Desert effect
Here, too, the classic desert effect applies – you climb a dune and you see a bigger one right next to it, you also climb a higher one and another higher one is on the horizon.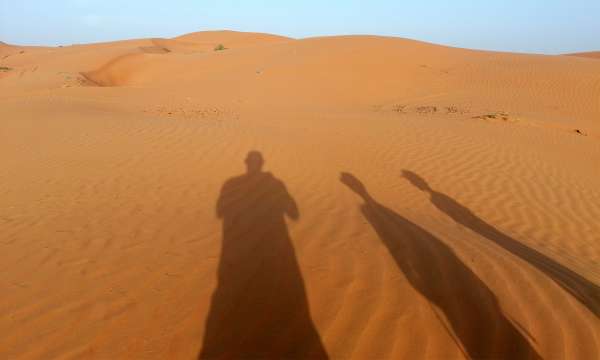 Camel farms
Hundreds of camels live in the area, so you can meet them directly in the desert or in camel farms.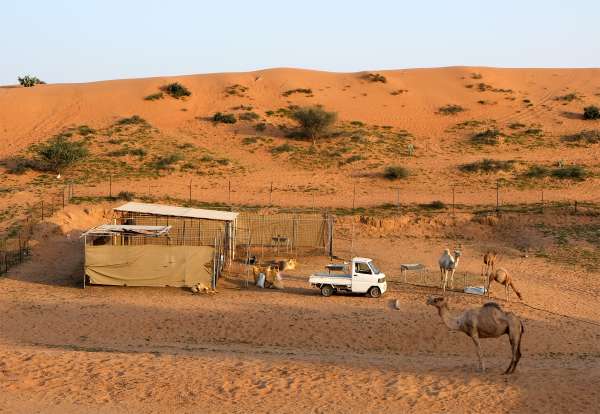 Camel in the desert
It is really not a rarity to meet a camel here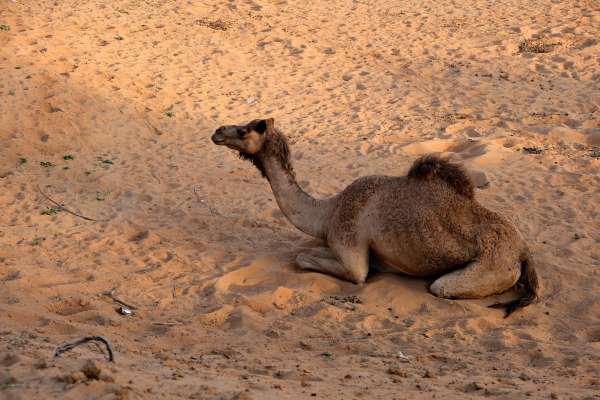 Applaud the author of the article!
Articles nearby
Thanks!
Have you been there? Write a review of this place
Already rated by 0 travelers