From the Persian to the Gulf of Oman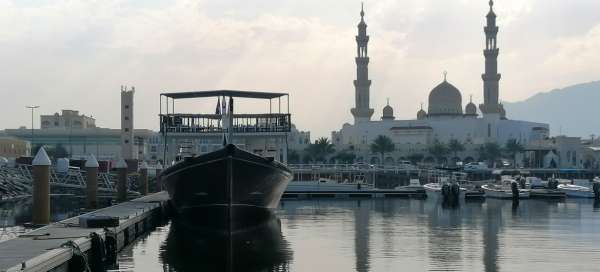 It is some 65 kilometers from Ras Al Khaimah, located in the Persian Gulf, to Dibba, which is located right on the border with Oman. The road is quite interesting, first you drive through the orange desert of Al Wadi and then through the lower hills of the Hajar mountain range. You will also see a lot of camels along the way. The highest point of this road is approximately 300 meters above sea level. In Dibba itself, there is basically only a mosque to see. The reason why there is a boat trip or a trip to Oman.

Driving through the Al Wadi desert
After you get out of the hustle and bustle of the seaside road, our road turns inland. The road leads through the orange desert of Al Wadi, where it is not a problem to spot whole groups of camels.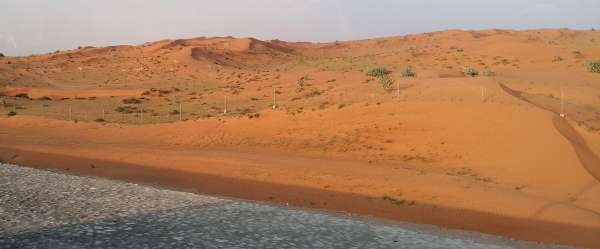 Hajar Mountains
After the dunes disappear, a slightly more boring flat semi-desert begins. Finally, the first peaks of the Hajar mountain range, which stretches for many hundreds of kilometers along the Gulf of Oman, begin to rise before you.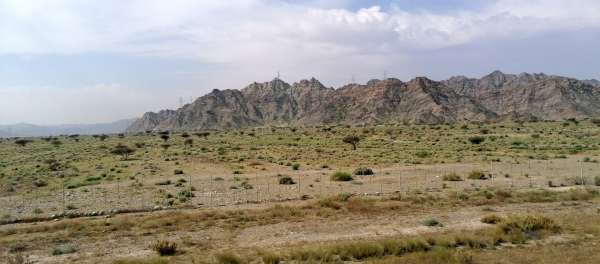 Camels by the road
What follows is probably the most interesting part of the road, about 20 kilometers, when you drive through the mountains. Then it drops back down to the coastal plain, again with lots of camels around and Dibba is in sight.

Dibba
A magnificent mosque with four minarets can be seen in the center of Dibby. Tourism takes place mainly in the port, from where they set sail on various trips. There is another mosque by the port, but it only has two minarets.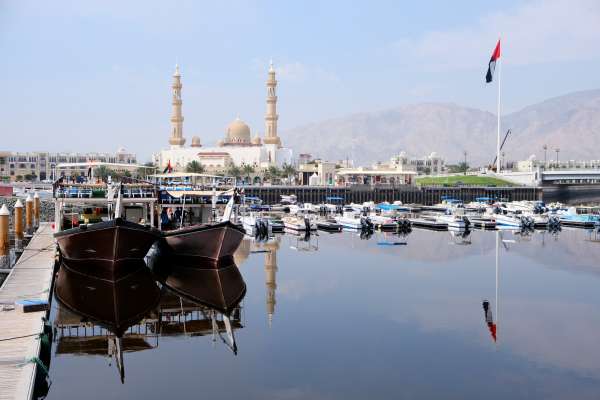 View to Oman
Just beyond Dibba is Oman, with massive mountains reaching up to 1,800 meters above sea level in this area.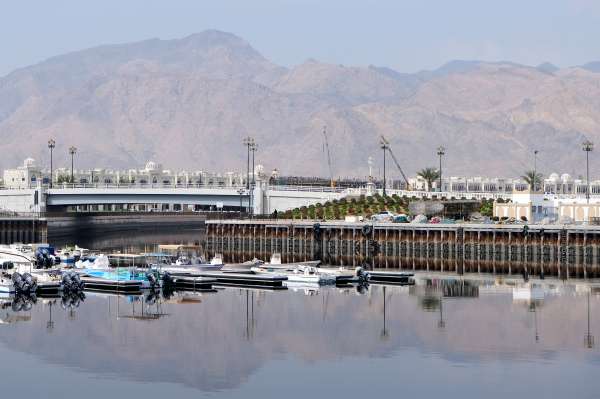 Afternoon Dibba
It has a pleasant atmosphere here in the afternoon. It is useless to stay in Dibba directly, there is nowhere to take a proper bath. The hotels are thus located roughly a few kilometers to the east in a very solid price/performance ratio, viz. for example Radisson Blu Resort, Fujairah . The very best place near Dibby with beautiful surroundings but also the price to match is already on the Omani side of Six Senses Zighy Bay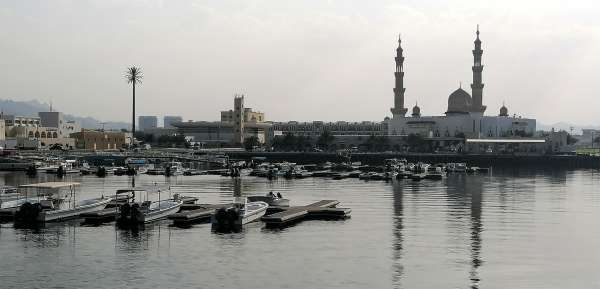 Applaud the author of the article!
Articles nearby
Thanks!
Have you been there? Write a review of this place
Already rated by 0 travelers