View of Wadi Naqab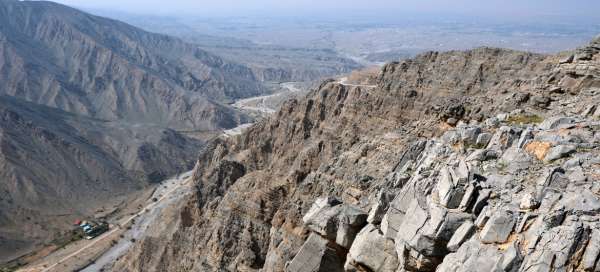 Jebel Yanas is one of two mountains in the emirate of Ras Al Khaimah that you can drive up. Unlike the higher and better-known Jebel Jais, where there is a good asphalt road, the road to Jebel Yanas is unpaved and it is better to go there by a car with 4-wheel drive. A number of bends and viewpoints await you on the way up. The top of the mountain is basically an elongated ridge with several beautiful viewpoints. It is possible to undertake several hikes, mainly in connection with the Wadi Naqab valley
The first view of the Wadi Naqab valley
The start of the Yanas mountain road is only about 20 kilometers from the city of Ras Al Khaimah. You will come to an intersection. One of the paths leads further into the Wadi Naqab valley, the other up the hill. There is a barrier by the road to the hill and a soldier is guarding it, but everyone is allowed to continue (no entrance fee or any documents are required). Right from the third bend in the road is the first nice view of the valley.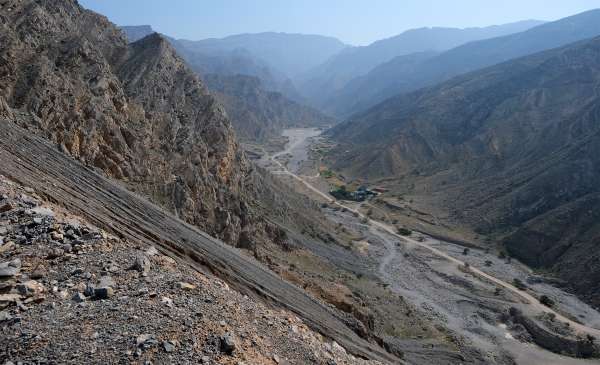 Yanas mountain massif
Mount Yanas absolutely meets the definition of a desert mountain. Perpendicular, lifeless, jagged rocks rise above the valley.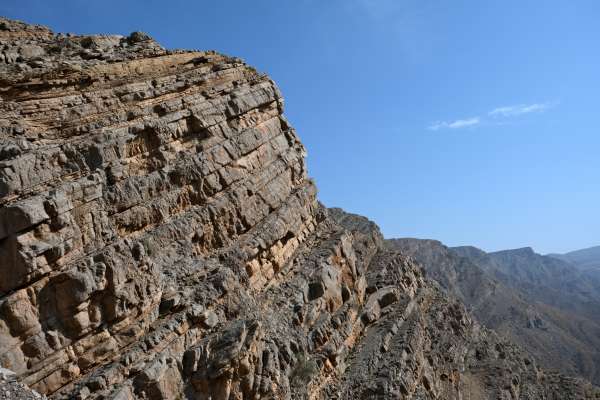 Road to Mount Yanas
The road to Yanas Mountain is not paved. There are not many big holes, but in the steeper sections, where there is a lot of loose material, it causes quite a problem for cars that do not have four-wheel drive.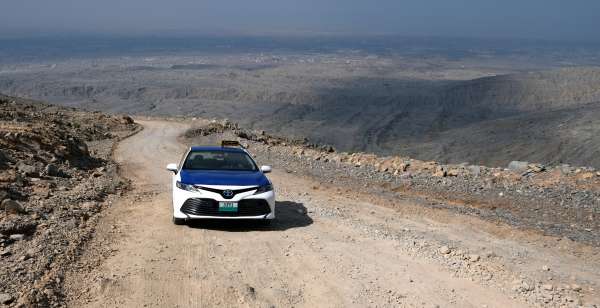 Moon Landscape
To the west is a desolate lunar landscape. You can see all the way to the sea through the typical haze.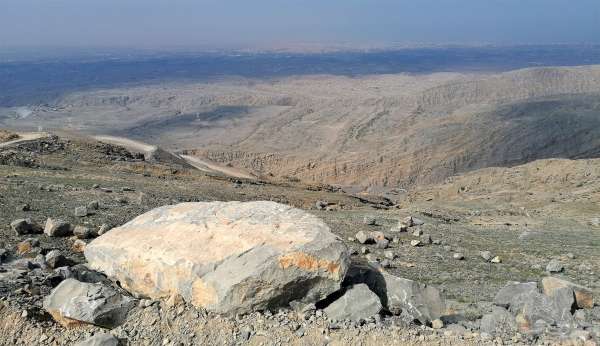 The beginning of the ridge
After several turns, the beginning of the summit ridge is finally approached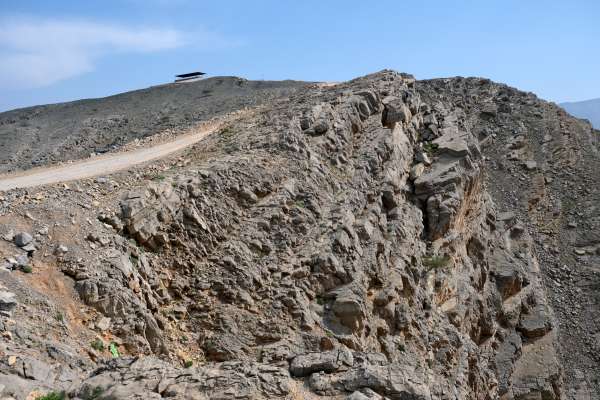 View from the ridge
The view from the ridge down into the wadi is very nice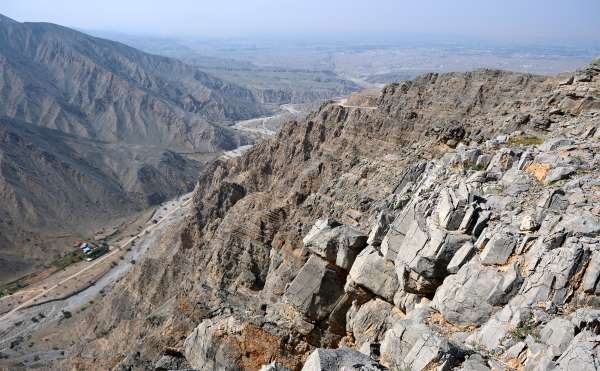 View to Oman
The whole area is borderland. Beyond the mountains is Oman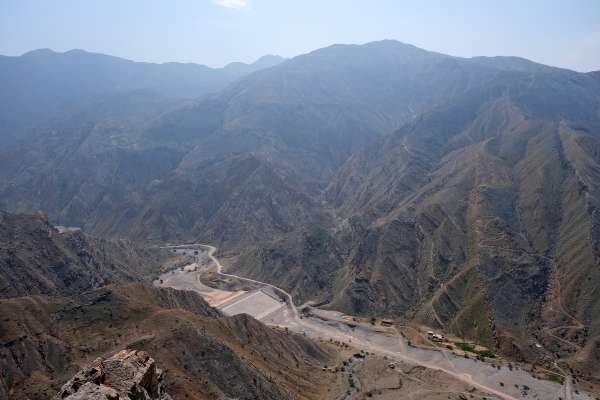 Ridge path along the Yanas massif
The road continues along the ridge for several kilometers with the possibility of several hiking trails.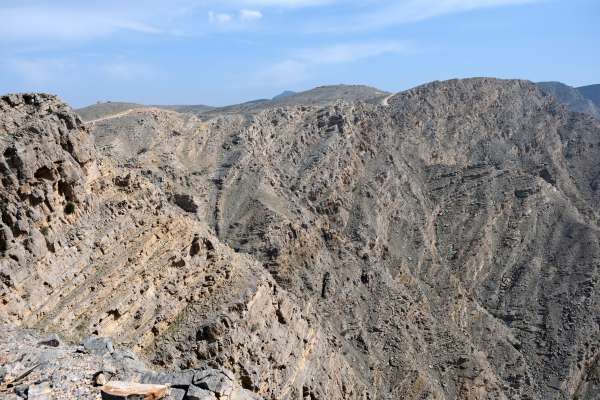 Applaud the author of the article!
Articles nearby
Thanks!
Have you been there? Write a review of this place
Already rated by 0 travelers