Hike through the unique places of Súľov Rocks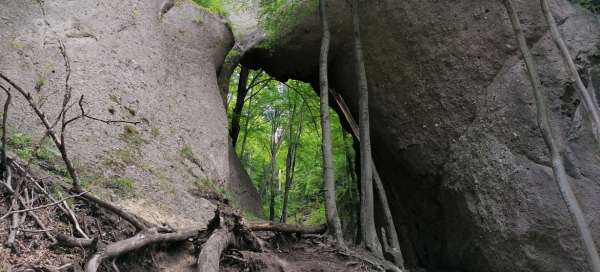 From the very end of the Súľov Valley, the yellow hiking trail leads steeply up to the ridge itself. Along the way are two great local attractions of the Šarkaní diera cave and the Giant Gate rock arch. At the top, it then connects to the main red route.
The first view of the Sarkan Hole
After less than 200 meters from the entrance to the forest, you will reach the crossroads of Lúka pod Roháčom. Here, be sure to turn onto the dead end leading to the famous Sarkani Hole. Count on the fact that this is perhaps the most challenging section in the entire Súľov Rocks. The road climbs steeply perpendicular to the contour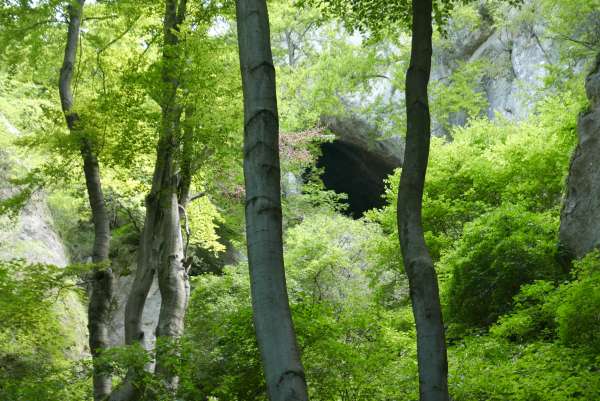 Securing path ladders
As the road leads through quite impassable terrain, ladders, chains and slopes come in handy over the rocks and weathered slopes. Those who do not look for such terrain should not even come here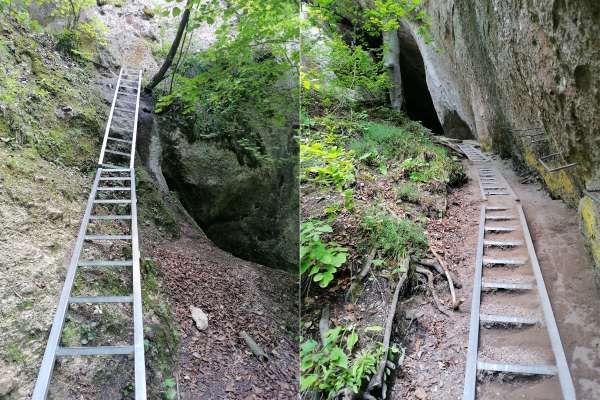 Retrospect
After overcoming the ladders, the crossing of the rubble slope secured by kramls awaits you and you are already at the entrance to the cave.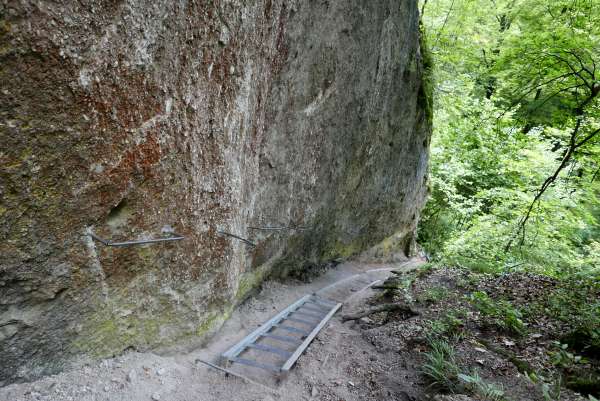 In the Sarkani cave hole
The Šarkaní hole cave is really impressive and one only imagines how prehistoric people had to live here. If you are lucky enough to be here alone, you will definitely enjoy the local atmosphere even more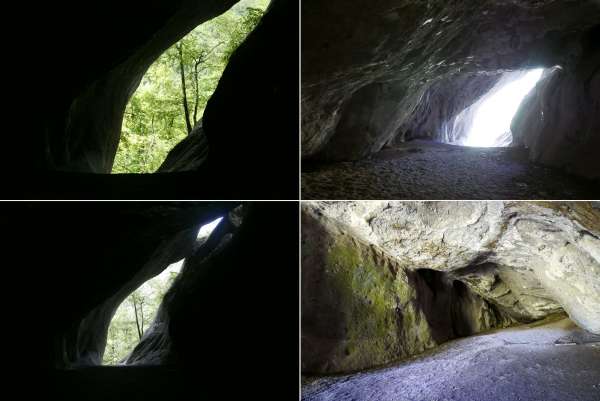 Ascent to the Giant Gate
From the cave we will descend the same way back to the Lúka pod Roháčom crossroads. From there, first slowly and then sharply again, we will ascend to the Giant Gate. Along the way we will pass the local white rocks. It is only less than 600 meters from the crossroads to the rock arch.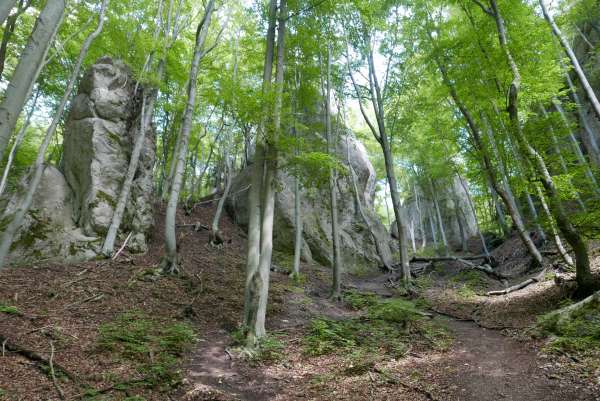 A huge gate in front of us
Finally we come to the Huge Gate – a really massive rock arch.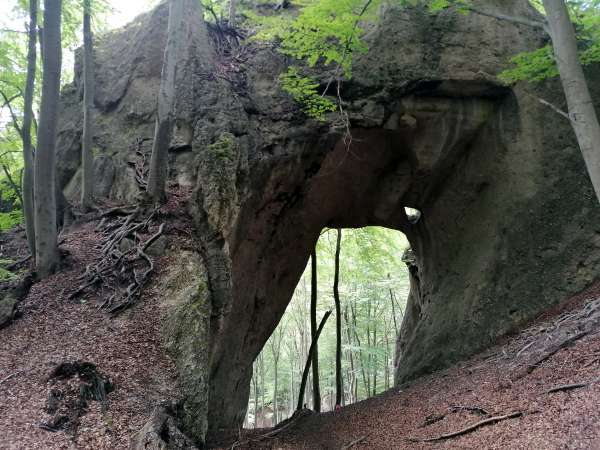 Road to the ridge
From the Giant Gate it is only about 130 meters to the ridge of rocks at the crossroads Pod Roháčom, where we can continue on the circuit through the rocks.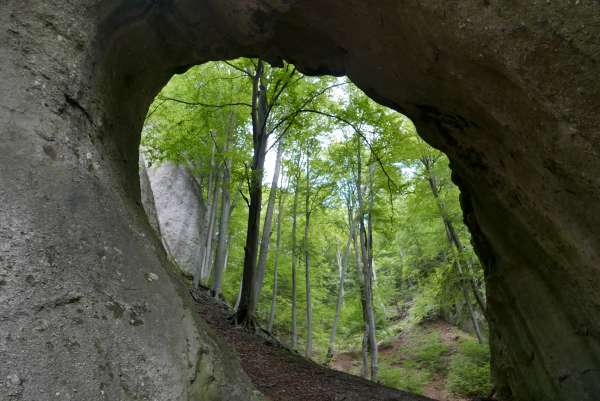 Applaud the author of the article!
Articles nearby
Thanks!
Have you been there? Write a review of this place
Already rated by 1 traveler