Spa between Strážovské vrchy and Malá Fatra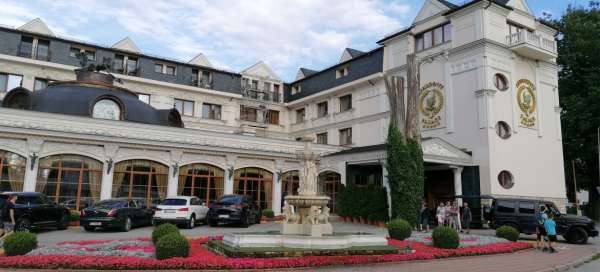 The well-known spa – Rájecké Teplice is picturesquely situated between the Strážov hills and the southern part of Malá Fatra. It is not only an ideal place for spa guests, but also a good starting point for mountain hikes. In addition to the spa pool, there is also a nice outdoor swimming pool and a picturesque pond
Aphrodite Spa in Rájecké Teplice
The spa center of Rájecké Teplice is a pair of Aphrodite buildings – a spa house with swimming pools connected by a bridge over the road with the adjoining Aphrodite Palace hotel with antique interiors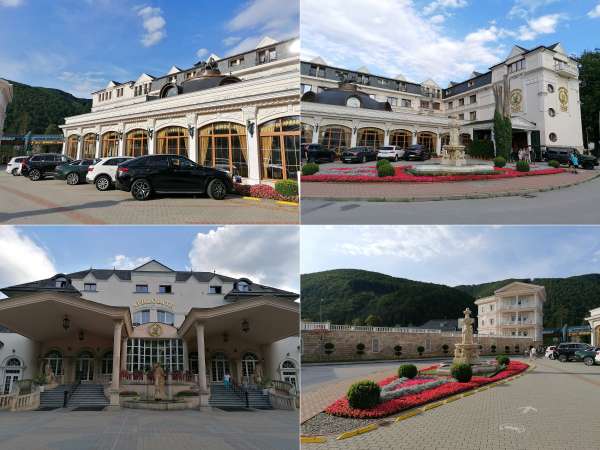 Spa Park
Right behind the spa is a pretty nice Spa Park. There is a fountain, floral decoration and a hot spring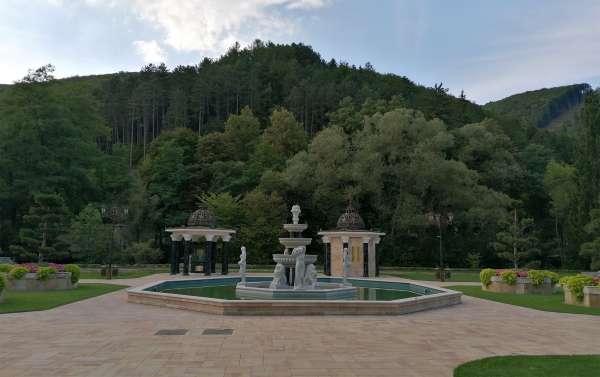 Hotel Encian
We continue to the local lake. Along the way we pass the interestingly painted hotel Encian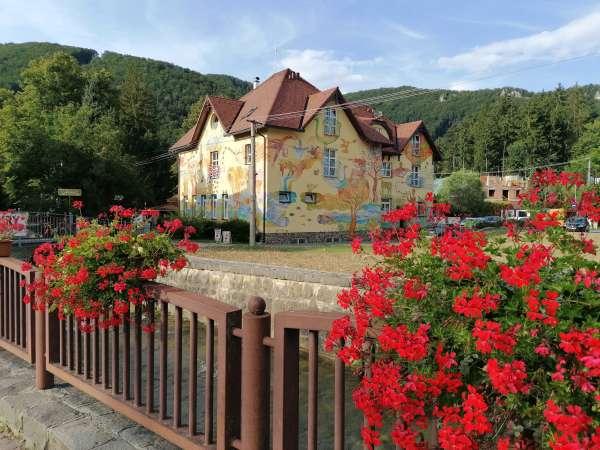 Lake in Rájecké Teplice
The main destination for walks by spa guests in Rájecké Teplice is the local lake. It is actually the center of Rajecké Teplice Park.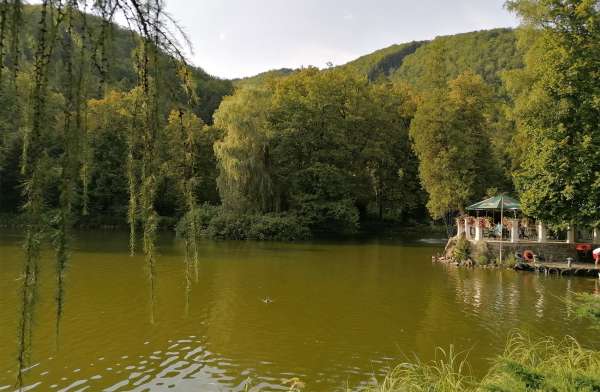 A walk around the Lake
There is a footpath around the entire lake, so you can walk around it comfortably. Directly above the lake is a restaurant – Rybárska Bašta. You can also rent a pedal boat and sail on the pond. There is also a fountain or a rock with a waterfall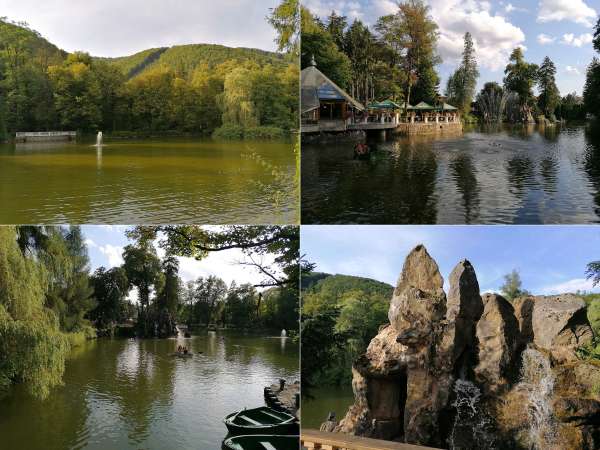 Swimming pool Laura Rajecké Teplice
From the lake you can continue on the local road towards the beautiful summer swimming pool Laura. The local pool is really large. The local Slnečné skaly can also be seen from the swimming pool, where it is also worth going on a hike.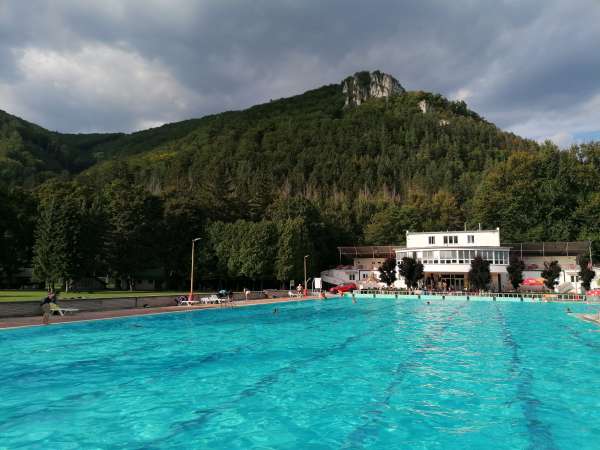 Surroundings of the swimming pool
The swimming pool is located in a beautiful landscape with ample space for sunbathing and relaxation
Applaud the author of the article!
Part of itienary
Article:
A trip to Rájecké Teplice and its surroundings
Rájecké Teplice is famous not only for healing spa stays, but also as an ideal starting point for many trips and tours in their… continue reading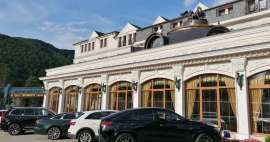 Thanks!
Have you been there? Write a review of this place
Already rated by 1 traveler