Beautiful view of Lietavský castle

Probably the most famous viewpoint around Rájecké Teplice is Biela skala (771 m above sea level). From the viewpoint there is a beautiful view of Lietavský Castle, Javorníky, Mala Fatra and Beskydy. You can get to the lookout point along the blue hiking trail or along the nature trail
On the way to the ridge
The best way to get to Bílá skala is along the nature trail leading from the beginning to the beautiful views from the rocks directly above Rájecké Teplice. Then we continue through the forest around other rock formations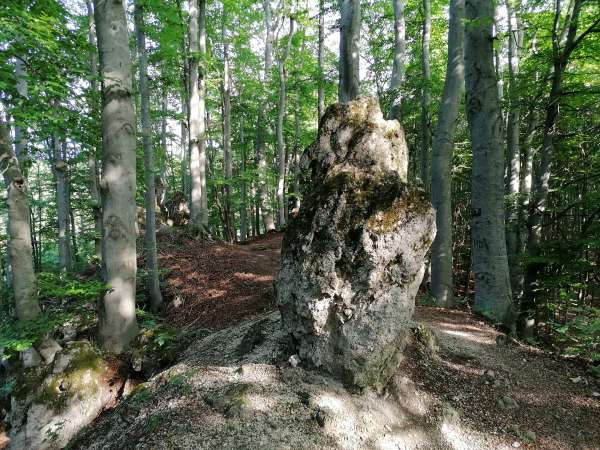 Part of itienary
Article:
Hike to the rocks above Rájecké Teplice
Directly from Rájecké Teplice we can go on a nice hike to the rocks above the town. From several viewpoints there is a nice view… continue reading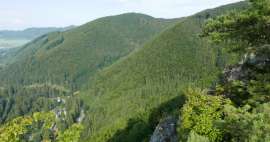 View of Kľak (1352 m)
We pass the Skalka crossroads, the ridge where the route from Poluvsia joins. A passage in the forest opens up a view to the famous peak Kľak (1352 m). From here, it is really just a short walk to the ridge, along which the blue hiking trail leads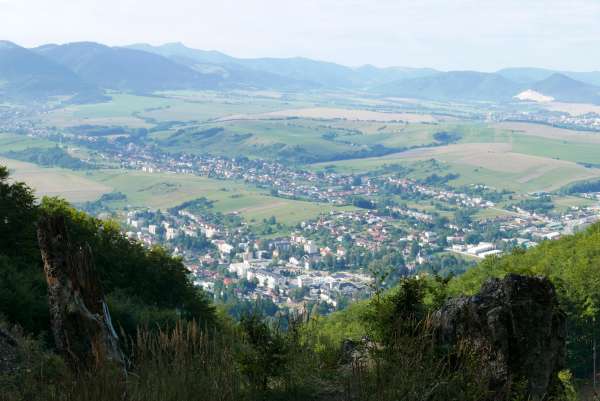 White rock
Along the ridge, it is only about 600 meters of leisurely walking to the White Rock with a minimum elevation gain. The view from the rock is really nice, but basically only to the north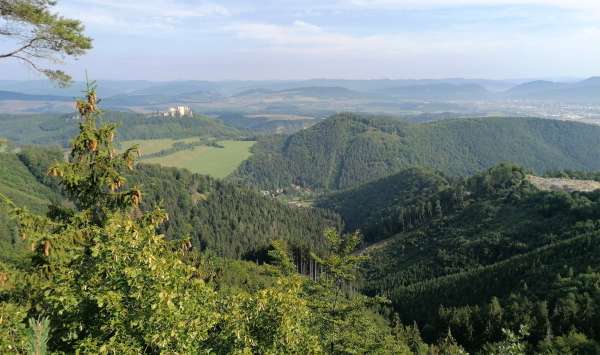 View of Lietavský Castle
The main attraction is of course a great view of Lietavský Castle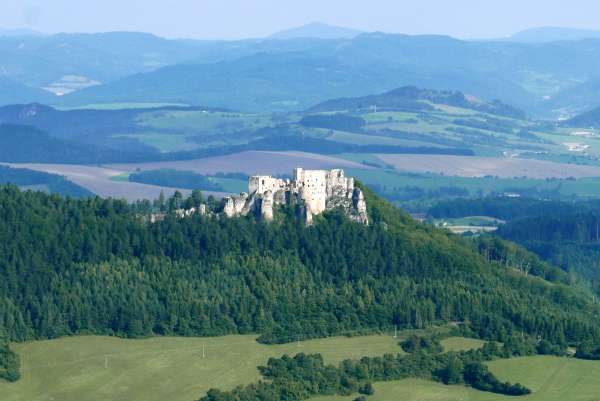 View of Žilina
In the distance you can see Žilina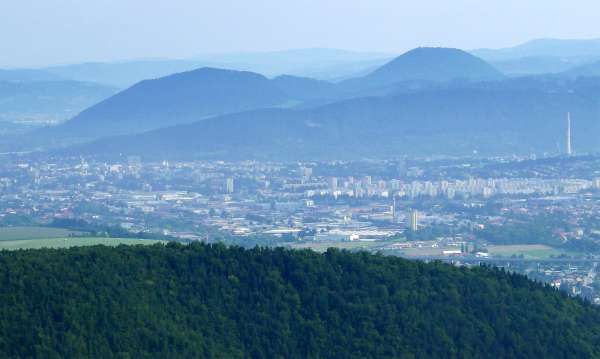 View of Mala Fatra
There is also a nice view of the Mala Fatra, led by the typical peak of Velký Rozsutec (1609 m). From a photographic point of view, it is better to be in the afternoon than in the morning, when there is enough backlight
Way back
You can go back the same way or along the nature trail to Poluvsia.
Applaud the author of the article!
Part of itienary
Article:
A trip to Rájecké Teplice and its surroundings
Rájecké Teplice is famous not only for healing spa stays, but also as an ideal starting point for many trips and tours in their… continue reading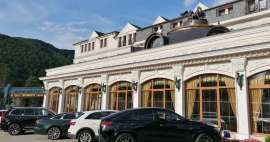 Thanks!
Have you been there? Write a review of this place
Already rated by 1 traveler