Walk through the meadows overlooking the rocks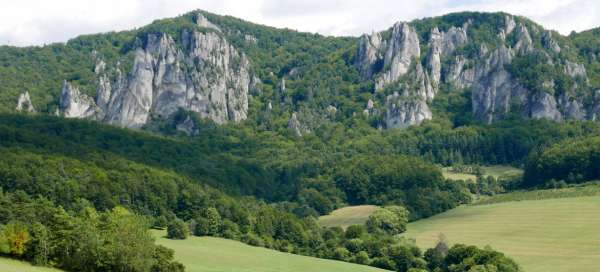 The short stage of the large circuit along Súľovské rocks leading through the meadows through a wide valley is the most comfortable and picturesque. It can also serve as a separate trip for those who for some reason do not have the strength or time to make a complete circuit on the rocks. An open landscape with beautiful views of the rocks awaits you.
Church Súľov-Hradná
From the Súľov Castle car park, we set off along a tourist route marked in red and at the same time in yellow. After a while through the forest vegetation we have a view of the church in the village Súľov-Hradná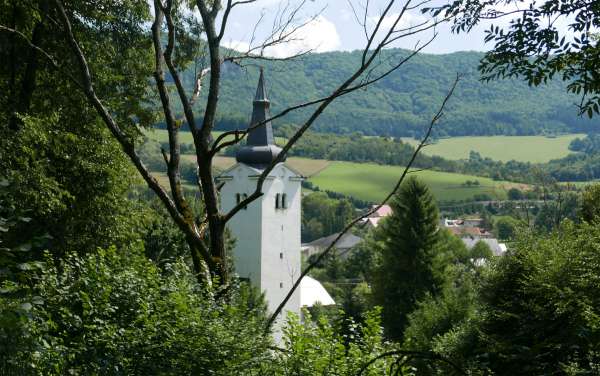 Walk through the valley with views
The tip for a beautiful walk begins in places where the hiking trail inexplicably disappears into the forest and continues without a view. We continue along the meadow below the eastern end of the forest and we can always enjoy the beautiful views of the valley surrounded by rock massifs.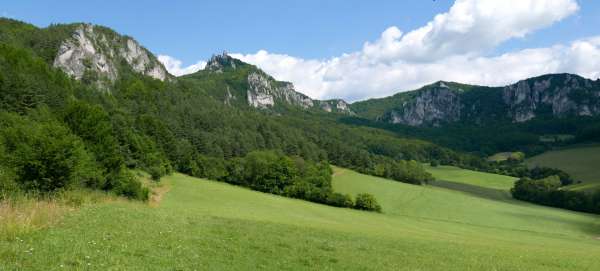 View of Súľov-Hradná
During this walk there is a beautiful view of the village Súľov-Hradná in the depths of the valley and the hills on the horizon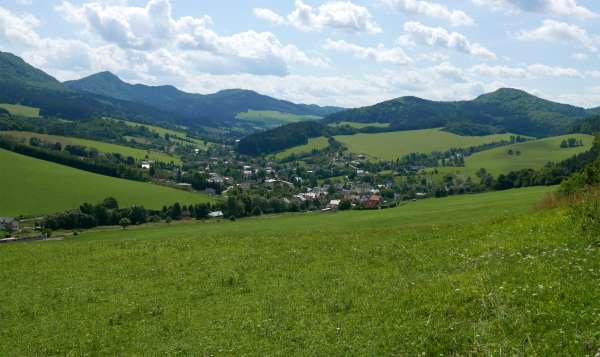 Opposite side of the valley
The opposite side of the valley is not so visited by tourists because there are no rock towers in such large numbers as on the west side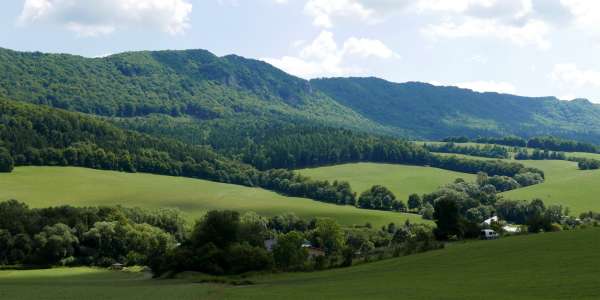 The end of the valley in sight
We are slowly approaching the end of the valley from where we can continue to two other local attractions – the cave Šarkania diera and the rock bridge Obrovská brána. Our route through the meadow is unmarked, but as you can see from the photos, we walk along a well-trodden path, so there is no way to get lost.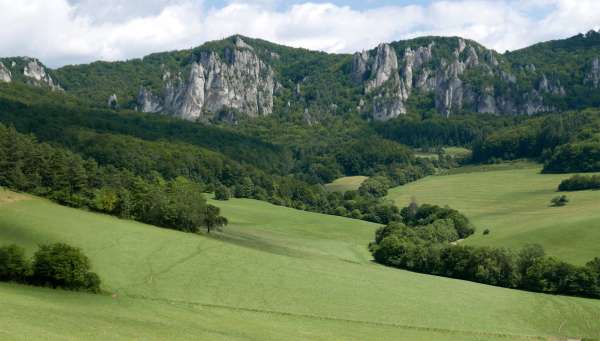 View of the rocks directly above us
The view of the rocks that enclose the valley in the west also opens up.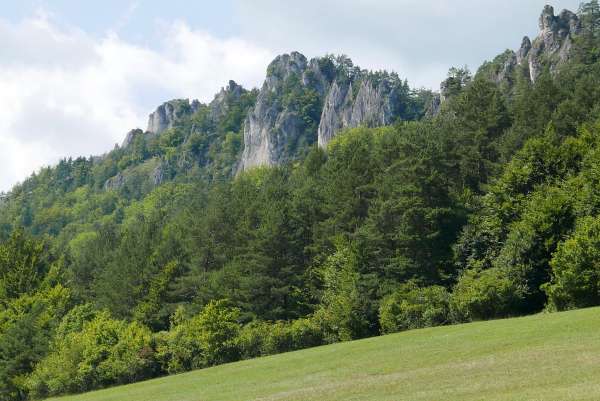 Retrospect
Looking back, you can see our entire route through the meadow. Definitely a far better option than going through the woods without views.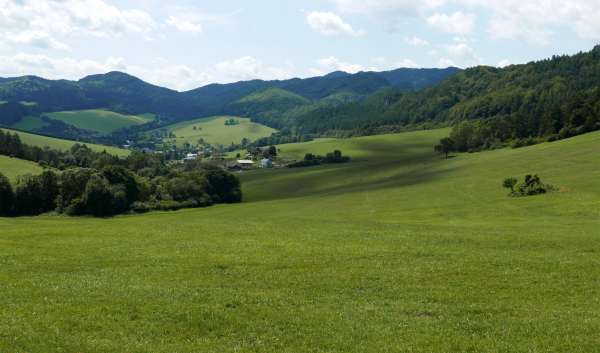 At the very end of the valley
After about 45 minutes of leisurely walk, we are at the end of the valley under the rocks. We can return from there on the same way back, or try the meadow on the other side of the valley. It is also easy to connect to the yellow hiking trail and continue on a large circuit on the rocks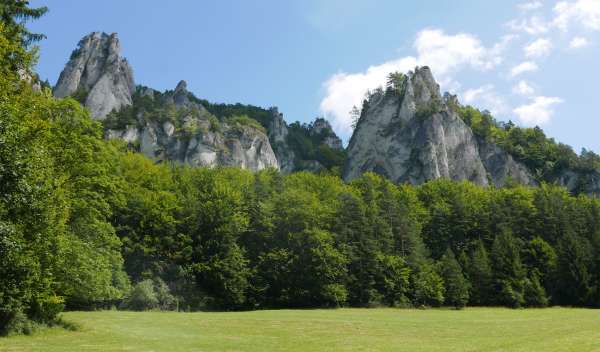 Applaud the author of the article!
Articles nearby
Thanks!
Have you been there? Write a review of this place
Already rated by 1 traveler