The most frequented part of Súľov Rocks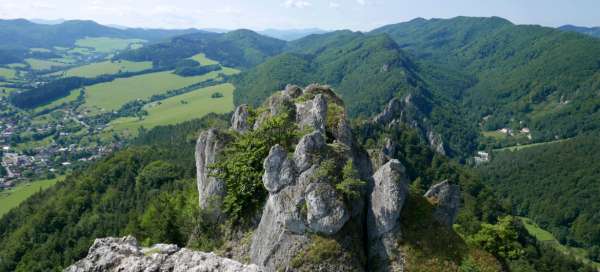 The crossing of Súľov Castle along the green tourist trail from the Lúka crossroads below the castle to the Súľov crossroads The car park is, with an overview, the most frequented part of Súľov Rocks. Súľov Castle itself is not impressive in itself – it is just a small ruin, but thanks to the beautiful view from the rocks, it is one of the best views of the whole area. In addition, the famous rock formation Gothic Gate is nearby. The route itself is only two kilometers long, but thanks to the ascent and terrain, it is one of the most challenging within the rocks
At the castle
From the crossroads of Lúk pod hradom, it is only less than 400 meters walk to the castle, first you will find some smaller ladders and chains to hold on through comfortable terrain. The fact that you are at the ruins will tell you the remains of the wall attached to the local rocks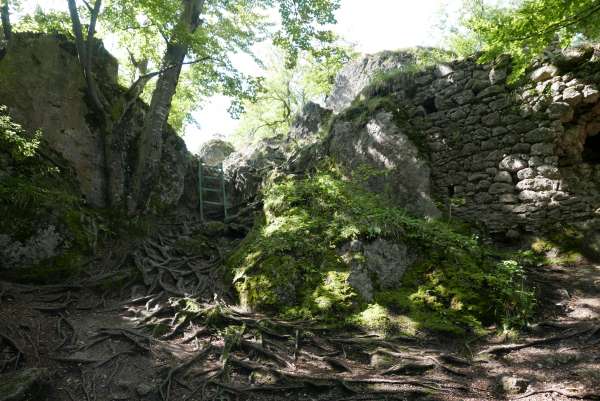 Remains of Súľov Castle
There are not many remains of a castle, but at the time of its greatest glory it must have been a beautiful and impregnable eagle's nest high above the surrounding terrain.
Ascent to the top of Súľov Castle
The biggest attraction here is the climb to the top of the castle by ladders. Beware of people in front of you, stones often fall down. Many visitors do not even dare to go upstairs, which deprives them of really wonderful views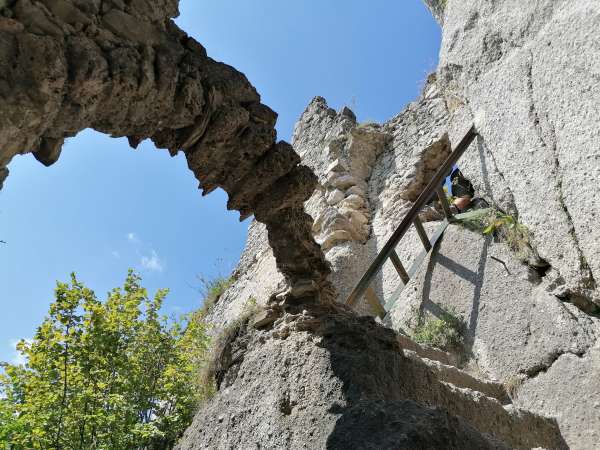 The top of the castle
After overcoming the pitfalls of the ascent, you will find yourself on the top salary from which you can climb a little higher to a beautiful view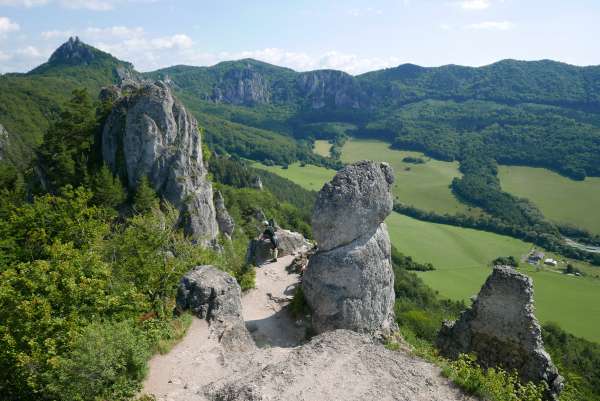 Views from the castle Súľov
Thanks to its location on the ridge, there are wonderful views not only of the rocks, but up to the Váh valley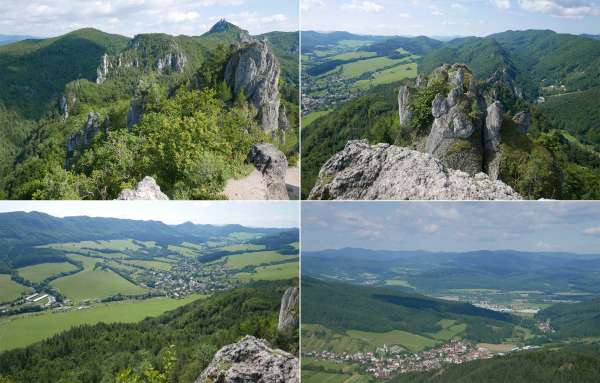 Viewpoint under the castle
We descend from Súľov Castle, but another interesting thing is in front of us – Vyhlídka pod Zámkom, which is about 600 meters away. Attention is not properly marked, so even a lot of tourists miss it when it descends the shortest way down the forest. There are many rocks and viewpoints in this locality, so you can spend quite a lot of time here. The castle itself looks like an indomitable rock from here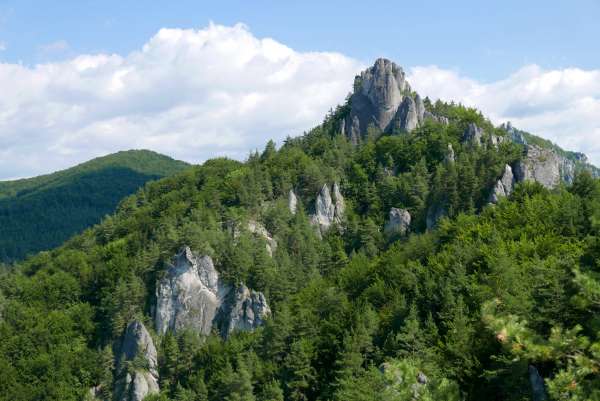 Pod Zámkom
The variant of views over the rock towers is really countless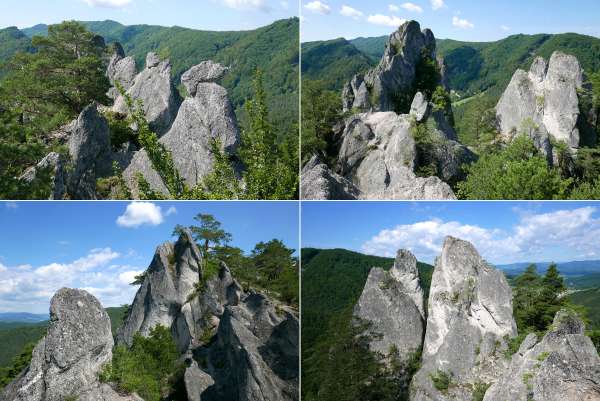 View of the Gothic Gate
Especially be careful not to leave before the view of the famous Gothic Gate opens up to one of the most famous places in the area.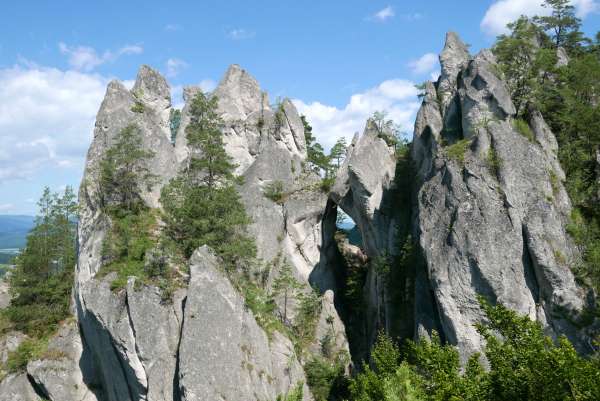 Descent through the woods
Then you only have a few hundred meters long descent through the forest before you reach the parking lot with refreshments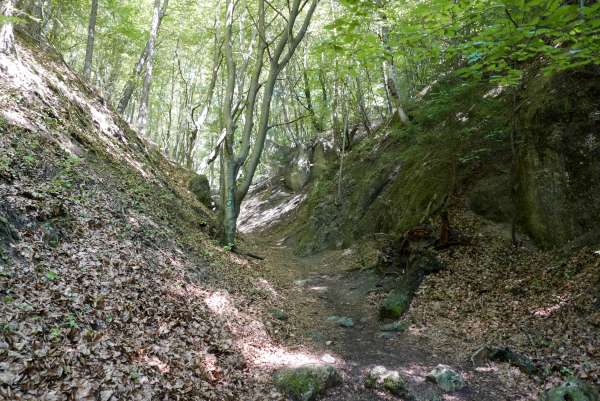 Applaud the author of the article!
Thanks!
Have you been there? Write a review of this place
Already rated by 1 traveler