Mountain road
To Masca village, located to the southwest of the island, leads a narrow mountain road from Santiago de Teide. For the driver, it's an interesting experience especially while avoiding oncoming cars. On the road there are sometimes stones fallen from the surrounding slopes.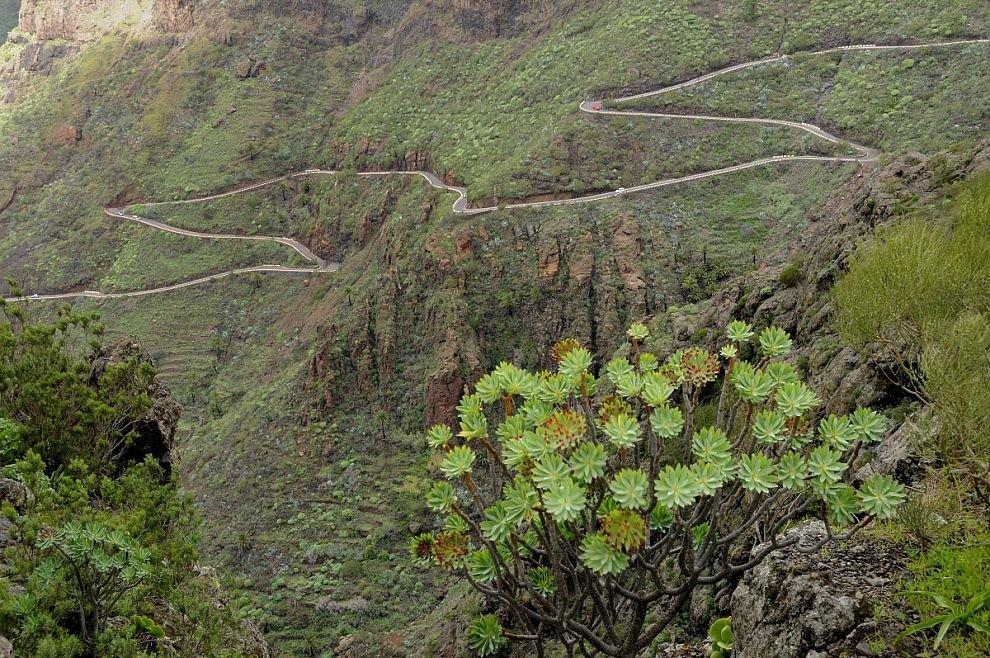 Mouth of the gorge
The starting point of the hike leads along a small ridge towards significant rock formation: then turn left sharply down into the gorge. The last few years there is a sign indicating the danger of landslides possible heavy rain showers.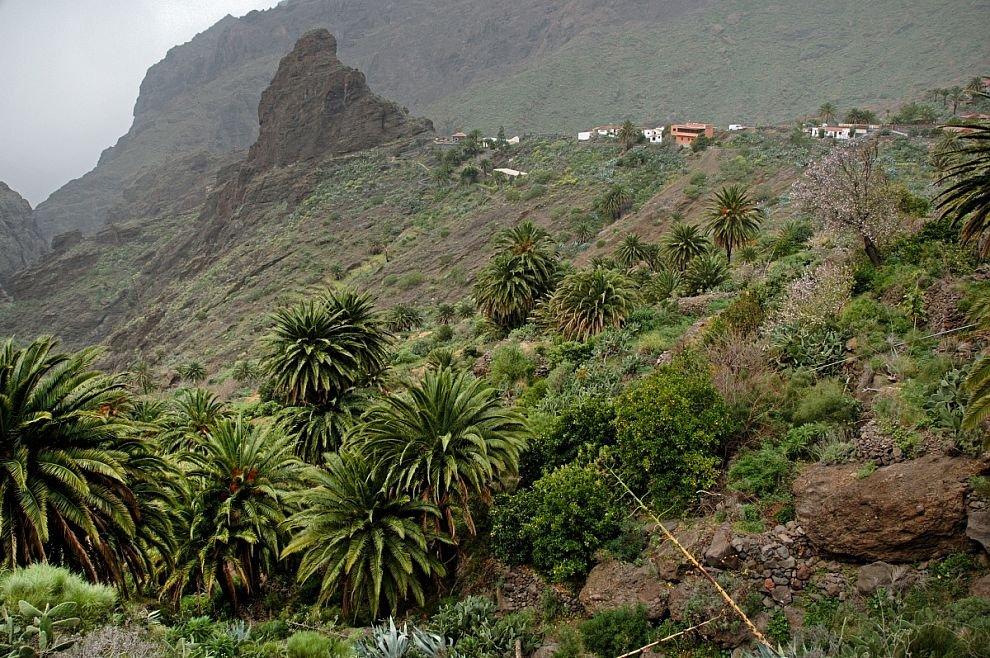 Masca
Descent along the stone pavement in the village of Masca precedes the descent into the gorge. It is frequently visited by tourists and there are also souvenir shops and buffets here.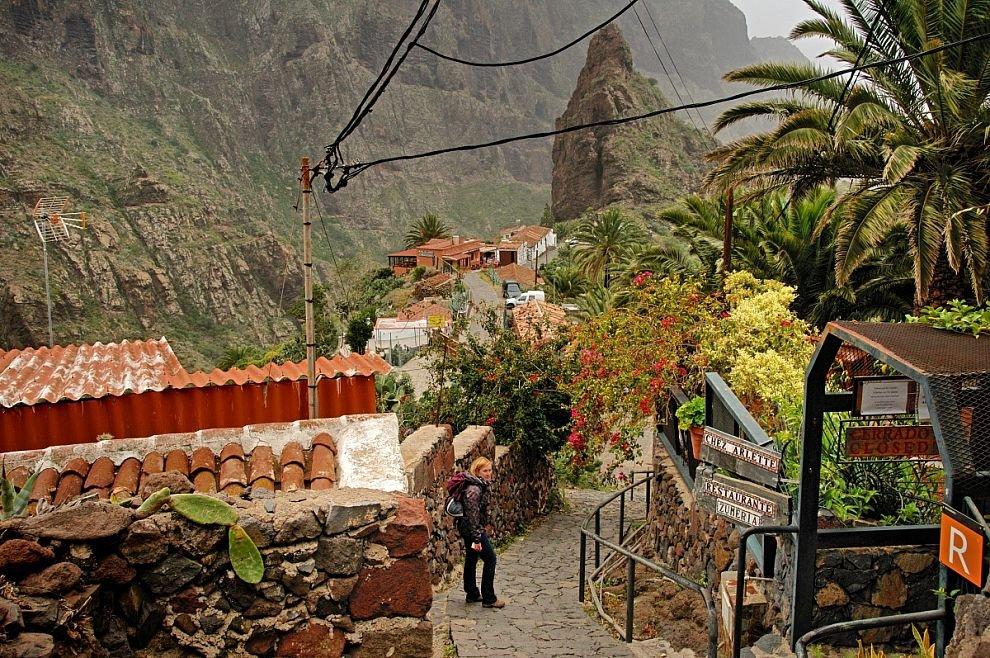 Masca from the gorge
The path initially sharply falls. It is possible to get down relatively quickly, so nobody usually thinks about the final ascent in the opposite direction during the afternoon return.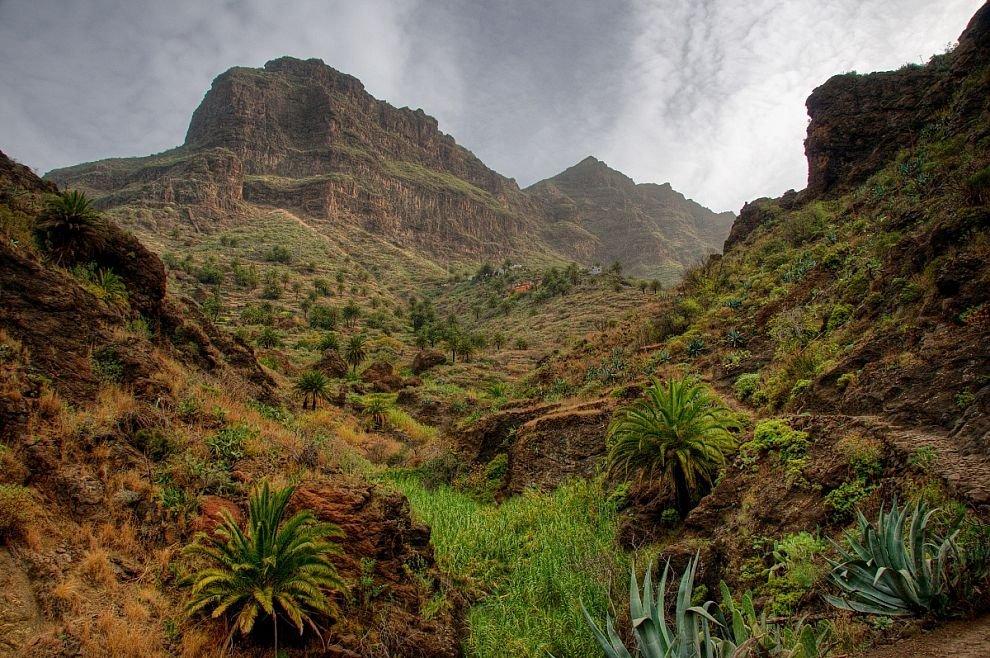 Inside the gorge
The narrow path is sometimes almost lost in the rugged terrain full of subtropical vegetation. Above your heads are endless rock walls.

 
Lagoon
Recent rains have created several small lagoons at the bottom of the gorge. They are pleasant refreshment in overcoming some parts of the way, when the air is still and the temperature rises.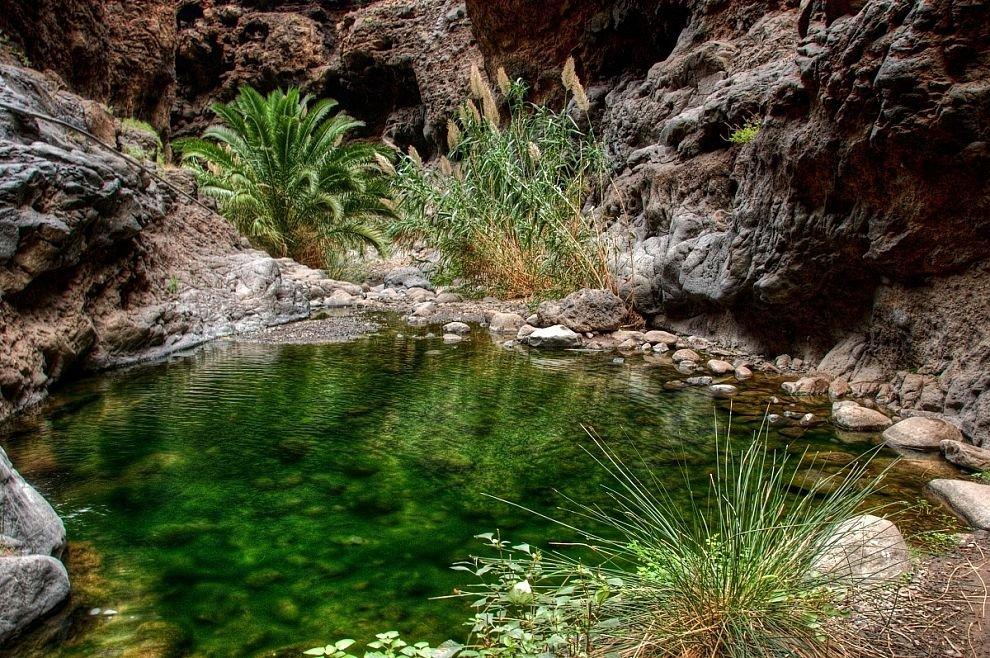 Amid the rocks
After a while the gorge expands a little and it seems that you can hear the ocean surf. But instead of looking at its frothy levels there are more and more twists of rock walls.

 
Bay of Masca
Suddenly, the gorge miraculously opens into the bay: rocky beach, high cliffs, well-deserved relax.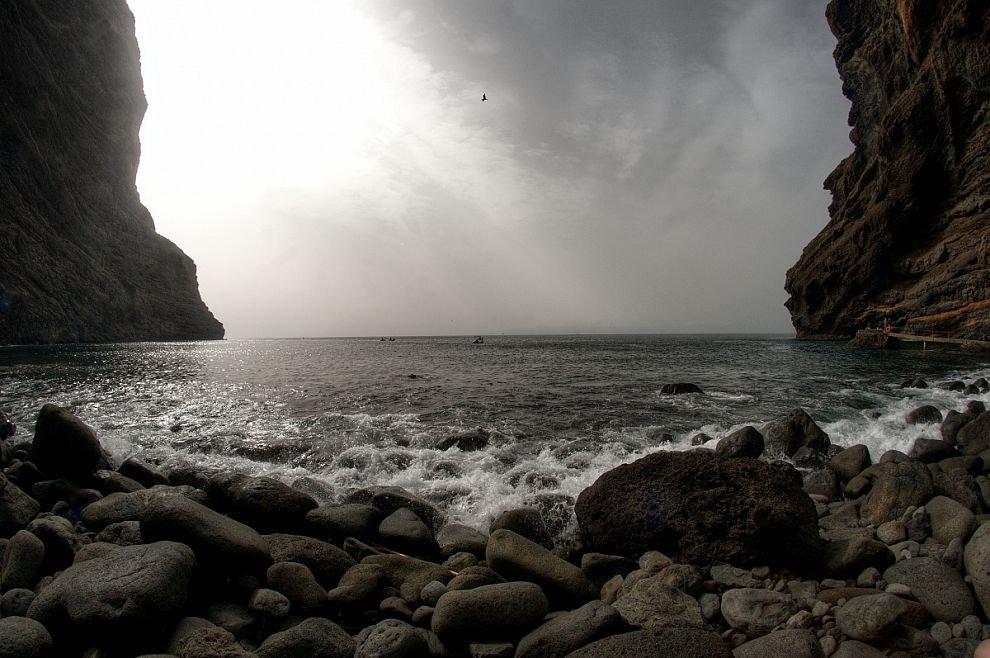 Volcanic rocks
The volcanic landscape is always interesting and exotic. This is also true for the rock formations in the gorge. The gradual ascent on the way back through an attractive environment is problem-free after resting in the bay. Just water supplies are dwindling.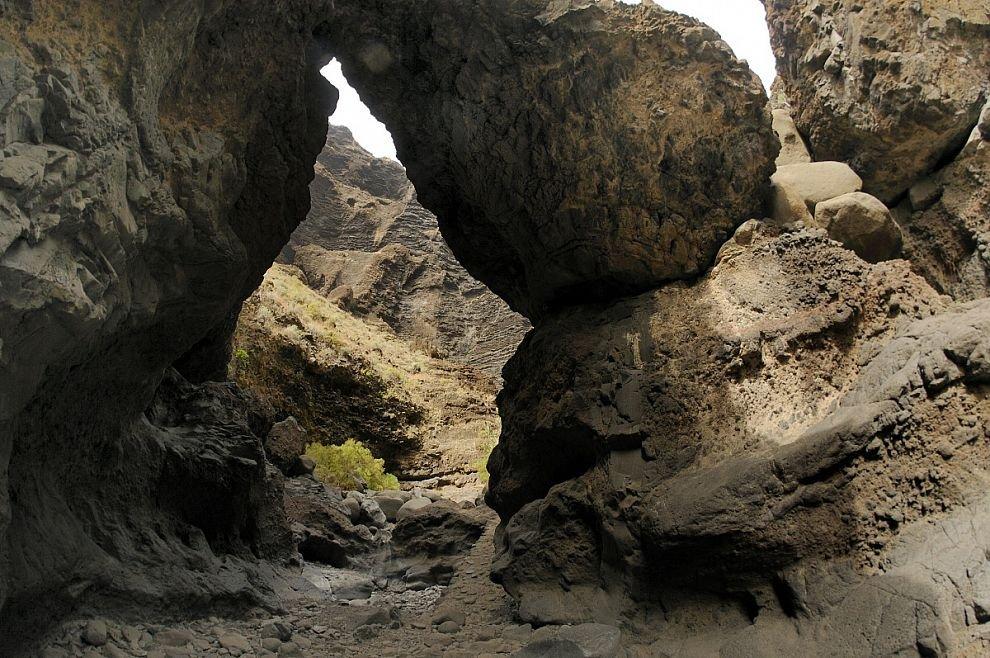 Masca gorge
The way back offers new views that you may have not noticed during the morning descend through the gorge. Also, the ascent is slower and requires more stops, during which you can explore the surroundings.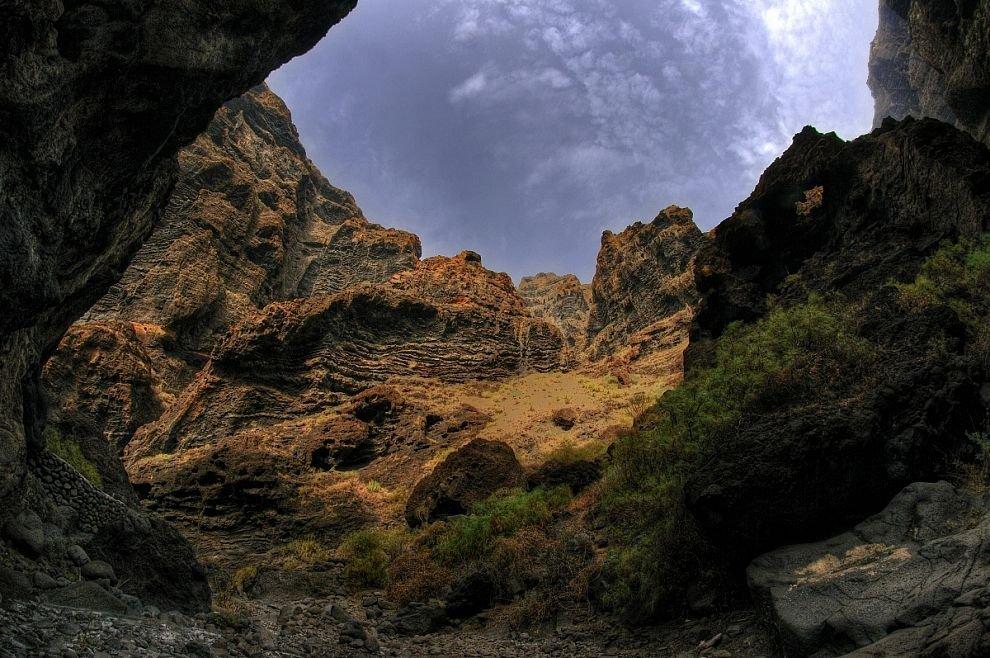 The village of Masca from the gorge
Finally, the destination appears: the village Masca. However, you still need to ascend a steep slope.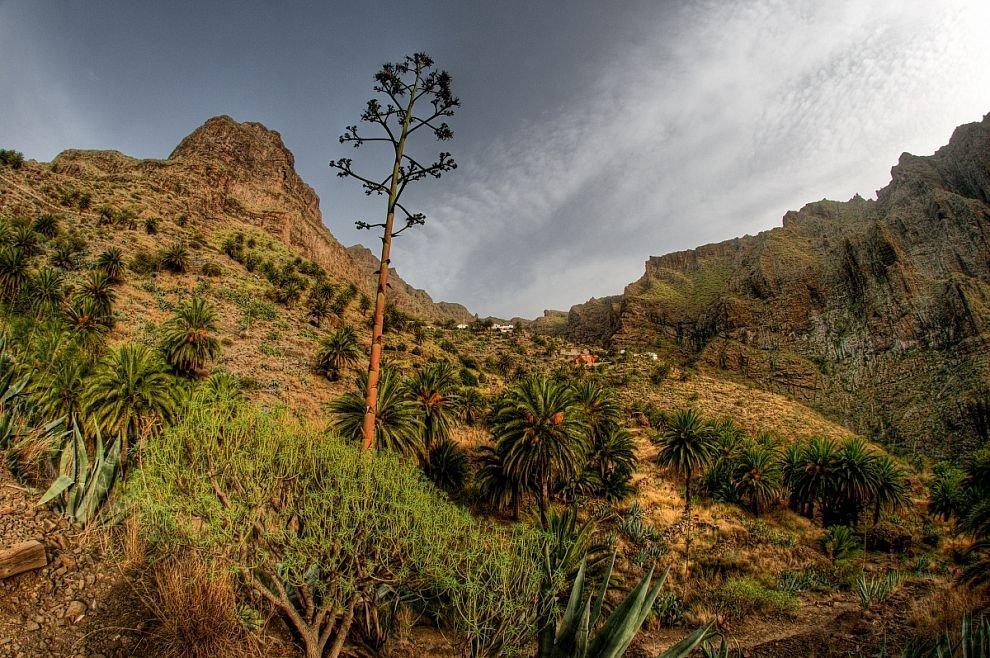 In the shade of palm trees
The final look back into the gorge: a little effort brought a wonderful day spent in beautiful gorge full of volcanic walls and interesting vegetation.