El Choro trek
Over Andes along the Inca trail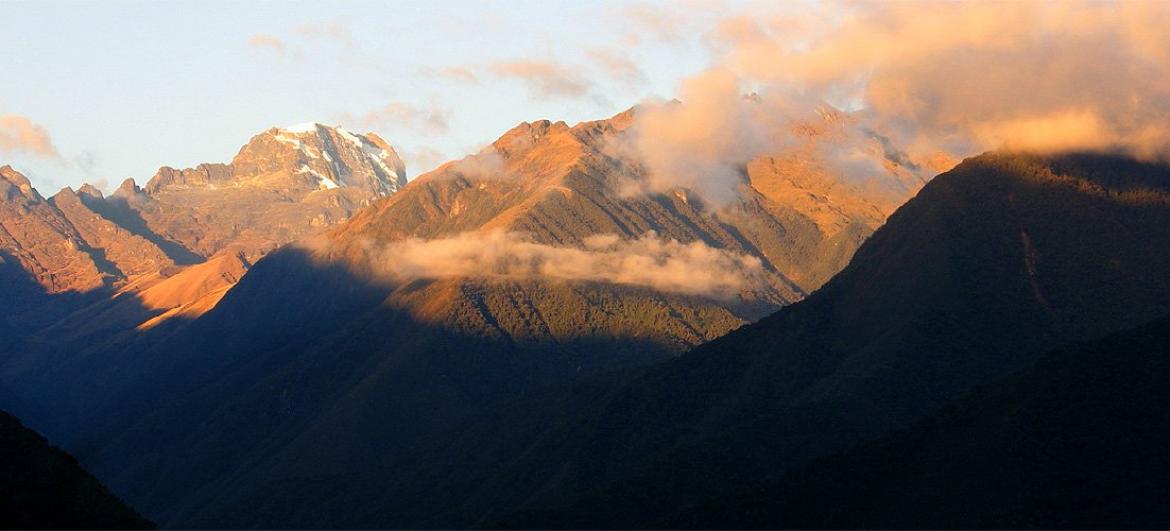 The most famous Bolivian trek leading along the old inca trail is El Choro. Within just a few days you pass several vegetation bands from Altiplano upland plateau, through the main Andean ridge overlooking the glacier-covered mountains, alpine meadows with scanty vegetation, misty Yungas to sultry jungle with hummingbirds flying around. In addition, you will enjoy this trek virtually alone, because surprisingly very few tourists undertake it.  
Day 1
Crossing of the Andes
Already the first day of the trek is very rich in experiences and in changes of the landscape around you. After driving from La Paz to the pass Cumbre awaits you a short ascent to the mountain ridge and then for the rest of the day, just endless descent down.
 
Part of itienary
Article:
Hike La Cumbre - Apacheta Chucura
El Choro trek 1: Start of El Choro trek is at the highest point of the road from La Paz to Coroico – in La Cumbre pass (4 660 m… continue reading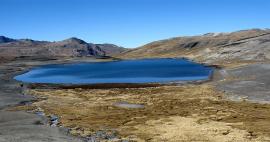 Part of itienary
Article:
Hike Apacheta Chucura - Samana Pampa
El Choro trek 2: After you get to the pass Apacheta Chucura and enjoy the views, awaits you very long descent into the depths of… continue reading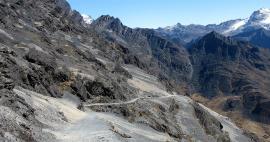 Part of itienary
Article:
Hike Samaňa Pampa - Challapampa
El Choro trek 3: From the Inca ruins in Samana Pampa (4 040 m asl) still continue along the paved Inca trail down the valley.… continue reading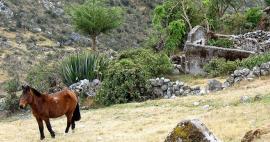 2 to 3 day
Walk in the jungle of Yungas
The second day of El Choro trek will certainly test your stamina. Although this phase is not longer than 20 km, but its profile and very hot muggy weather will soon tire you. On the third day awaits you final descent into Chairo, or rather to the road number 3.
 
Part of itienary
Article:
Hike Challapampa - Sandillani
El Choro trek 4: The second day of the trek El Choro is very tiring. The Inca trail leads through damp jungle up and down,… continue reading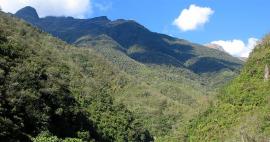 Part of itienary
Article:
Hike Sandillani - Chairo - Ruta 3
El Choro trek 5: Comparing with the previous day, the third and final day of El Choro trek is absolutely relaxing. You can expect… continue reading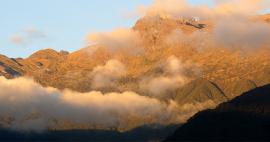 Practical information
Thanks!
Did you like this article or not? Rate it!
Already rated by 0 travelers
Applaud the author of the article!
They want there (0)
Be the first, who want to go there!
Have you been there? Contribute a good advice to travelers who want to go to this area or add places to your visited list.
Do you want to go there? There is nothing easier than having to deal with others and go on a trip or get tips on where you want to go.