View of Samaňa Pampa
After you leave the Inca ruins, walk to estancia (agricultural estate). You will walk along a comfortable Inca trail. It is worth to turn occasionally back, because there is still a nice view of the confluence of the valleys and mountains on the horizon.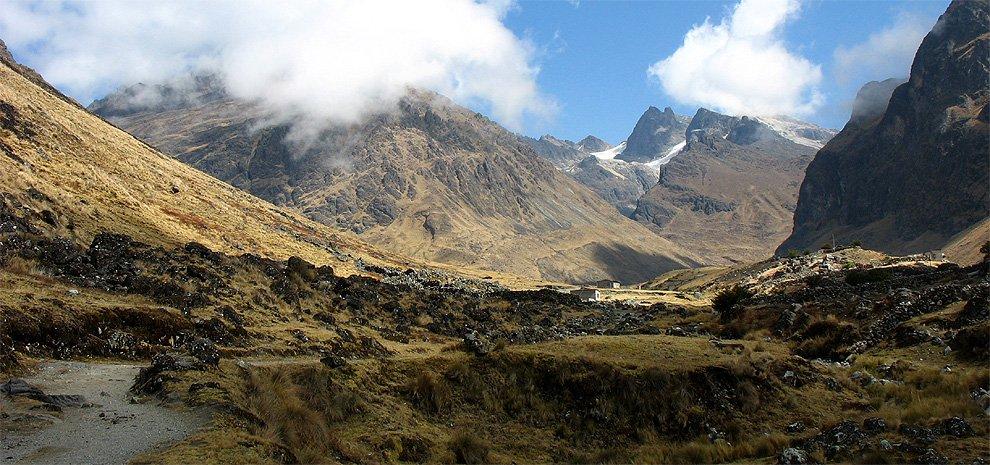 Before Chucura
After an hour's walk through relatively wide valley you get to the larger village Chucura (3 640 m asl). The passage is sometimes levied here (allegedly for the maintenance of bridges and roads).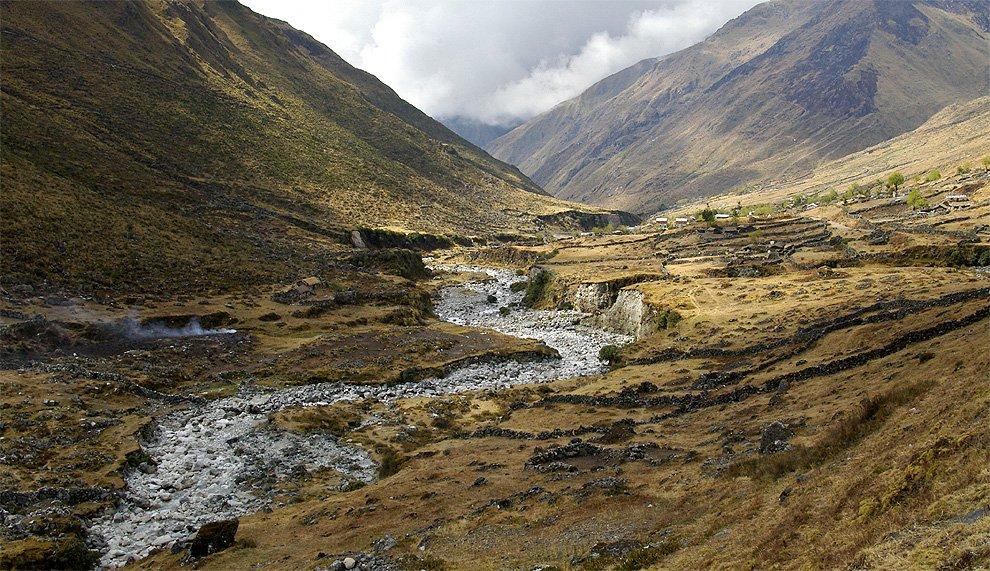 Farmhouses in Chucura
There are also new houses in Chucura, but the old farm buildings have greater charm.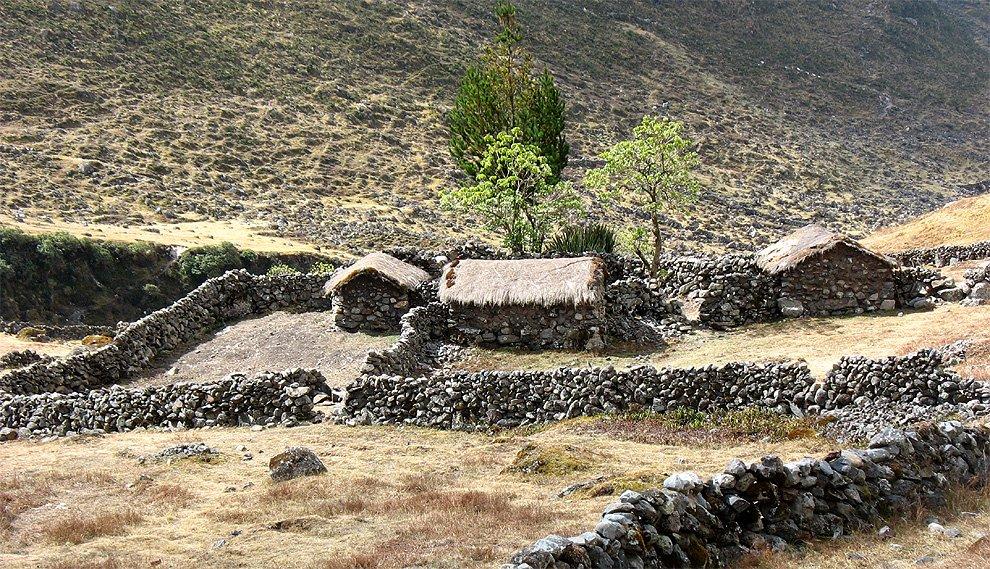 Inca pavement
The path gradually begins to fall significantly faster. You will still be walking along a wide partially paved Inca pavement.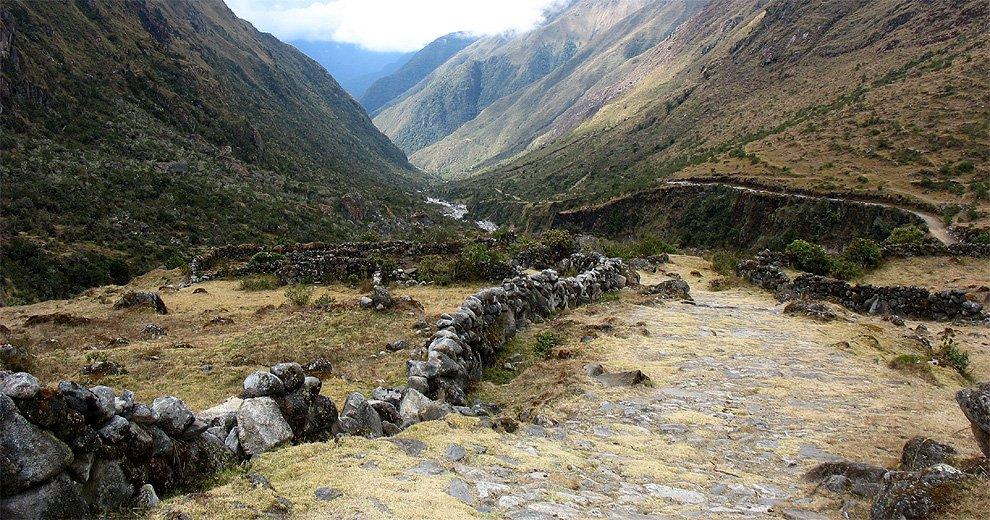 Resting cows
After another hour walk increase not only the number of plants, but also happily chewing cows.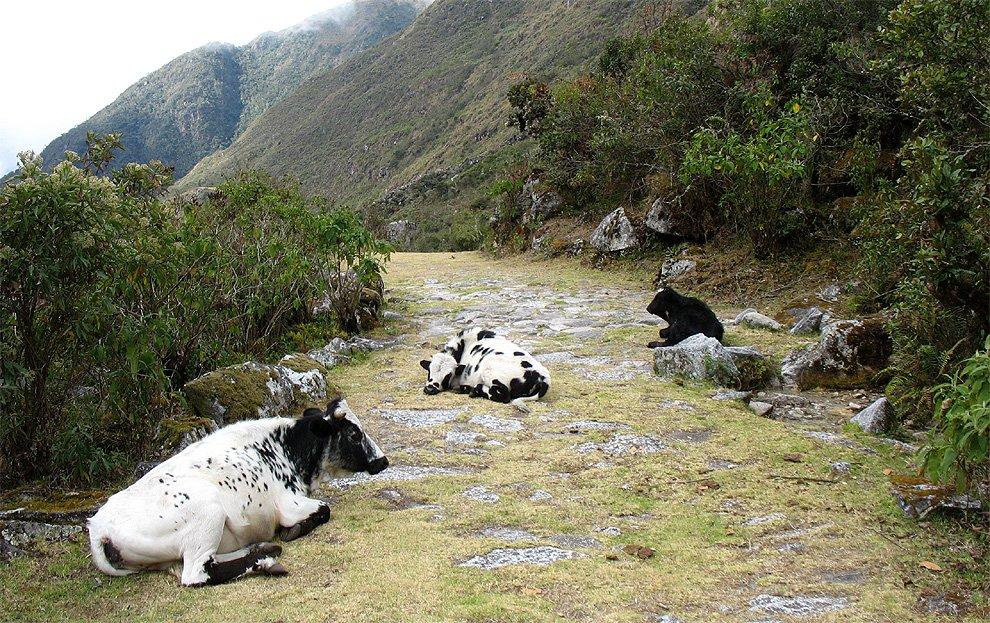 Descent in the green valley
Altitude is slowly falling below three thousand meters above sea level and with increasing time accumulate foggy clouds, which are formed in smothering jungle much lower.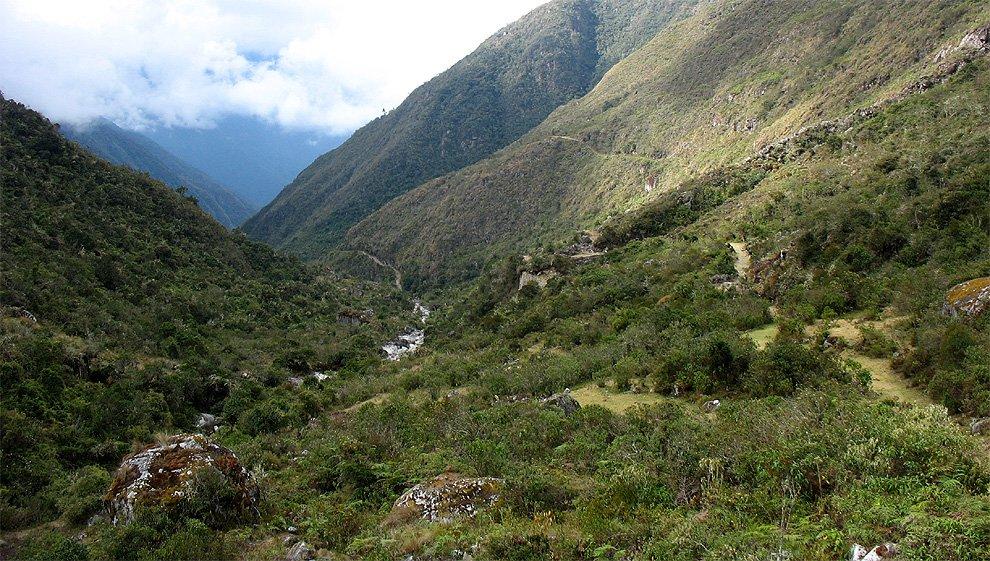 Confluence of valleys
Shortly before the end of the first day on El Choro trek in Challapampa begins the right Yungas jungle. Above the village connects also the side valley of Rio Illampu, through which should lead an alternative way to Zonga pass below Huayna Potosí, but the valley looks already at first glance quite impassable.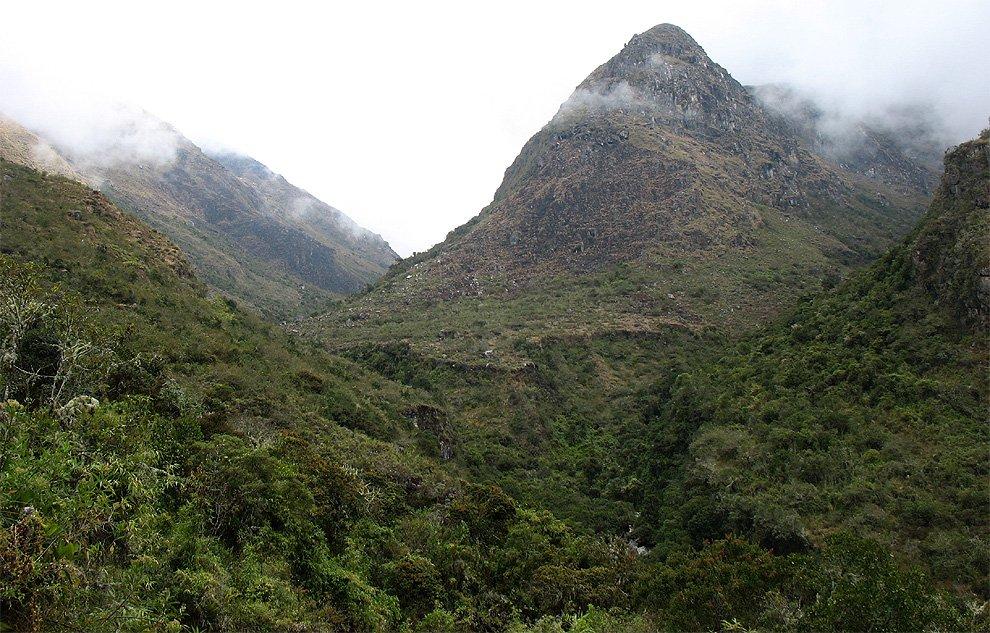 Above Challapampa
Finally, before you is visible Challapampa.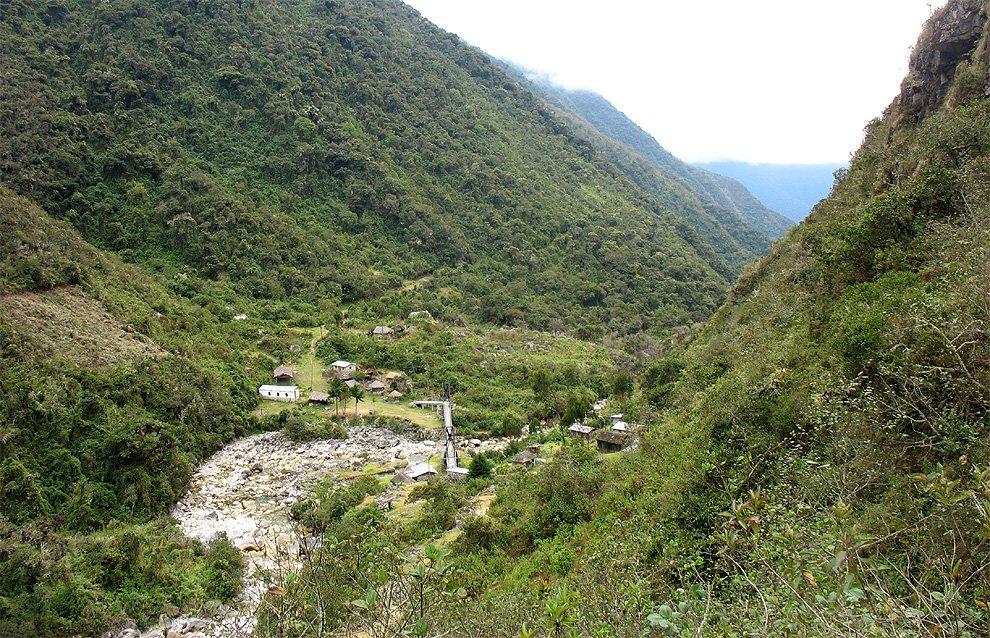 Challapampa
Challapampa is a nice place with several nice pitches for the tent. Thanks to the fact that even here reach the jungle of Yungas, you can see here, for example, hummingbirds.