A trip to the north of the Marian Garden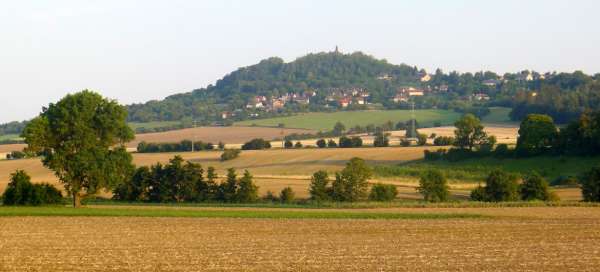 Probably the shortest and easiest bike trip that you can take from Jičín is to the west to the Jičín basin, whose two axes are the Velký and Malý Porák streams. This area is the northern outcrop of the Baroque Marian Garden, so you will see a lot of religious monuments. The circuit is only 13 kilometers long and there are no large hills, so you can do it with children
View of Jičín Airport (LKJC)
From Jičín we will head in the direction of Březina, take the bypass and after a while we will have a view of the small Jičín airport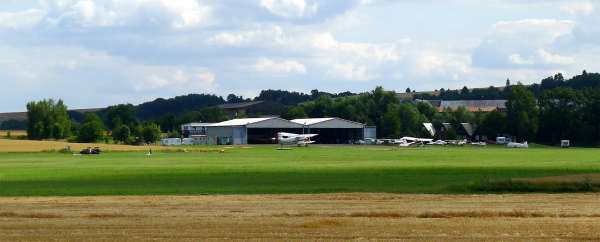 Church of the Sacred Heart of Jesus in Březina
We arrive in Březina, where we leave the road and set off on a dirt road. Here is also the first Baroque monument on this circuit – a small church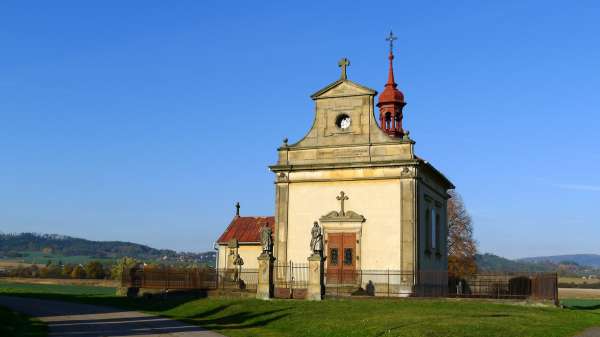 Statue of St. František u Březiny
After less than half a kilometer we reach the statue of St. Francis. Here it is worth turning right and drive to Ostruženské rybník, which belongs to the Ostruženské rybníky Natural Monument.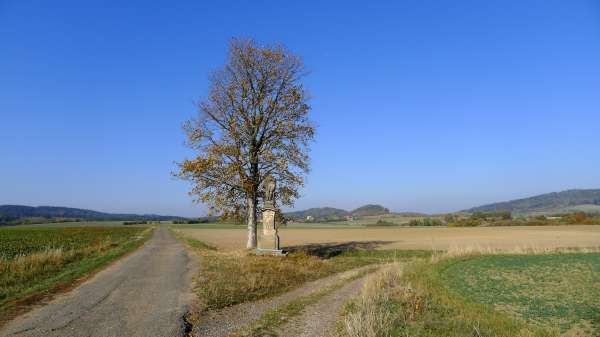 Ostruženský pond
Ostruženský rybník is the largest pond in the vicinity of Jičín. Mostly there are a lot of water birds to see here. There are also nice views from the dam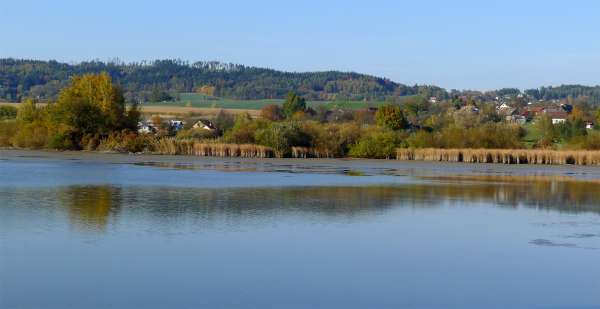 Cross at Ostružno
From Ostruženský rybník we return to the dirt road and follow it to the crossroads at the crossroads with the road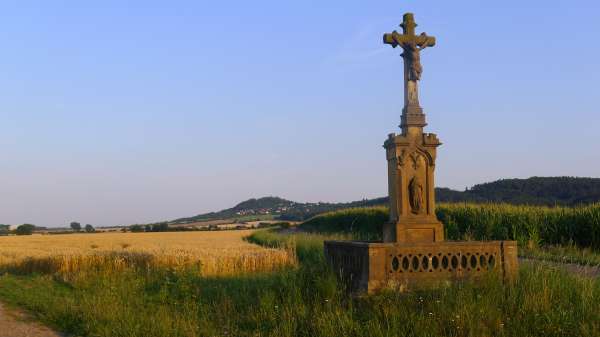 View from the cross
From the cross is a very nice view, especially in the afternoon, of the whole Jičín basin

View of Ostružno and Sv. Annu
You can also see from here the beautiful church in Ostružna and the hill of St. Anna, which is also worth climbing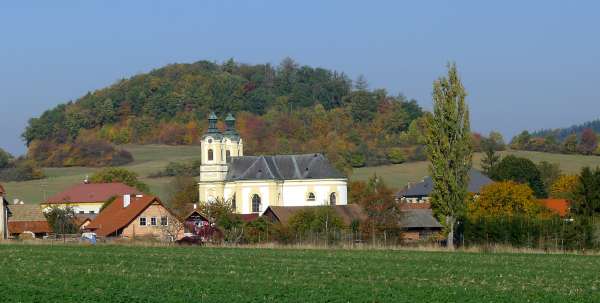 Church of the Exaltation of St. Crosses in Ostružno
It is definitely worth going a few hundred meters to the church in Ostružen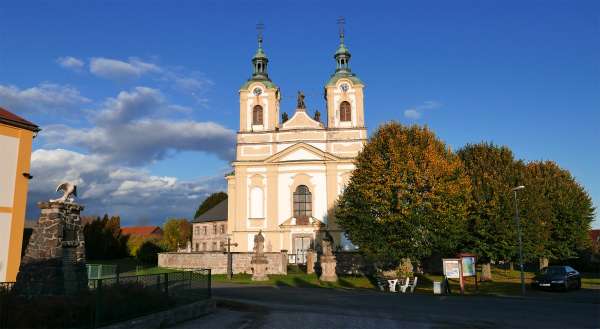 View of Veliš
From Ostružno we set off in the direction of Hlásná Lhota, in fact we have already completed more than half of this short ride. In front of us we have a beautiful hill Veliš, from the top of which is probably the most beautiful view in the vicinity of Jičín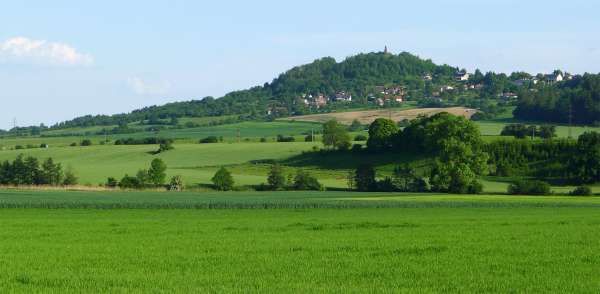 Views from Hlasna Lhota
From Ostružno we descend to the valley of Velký Porák and then the steepest exit on this circuit to Hlásná Lhota awaits us. From here there is a nice viewing section along the surrounding hills. Sněžka can also be seen from here with good visibility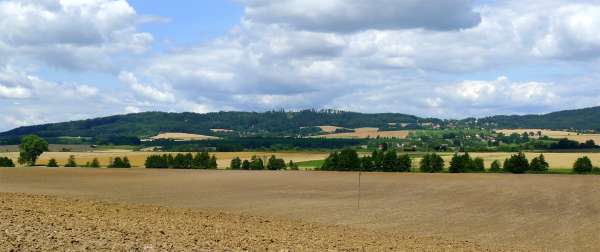 Vokšice Castle
We continue to Vokšice, where there is a small castle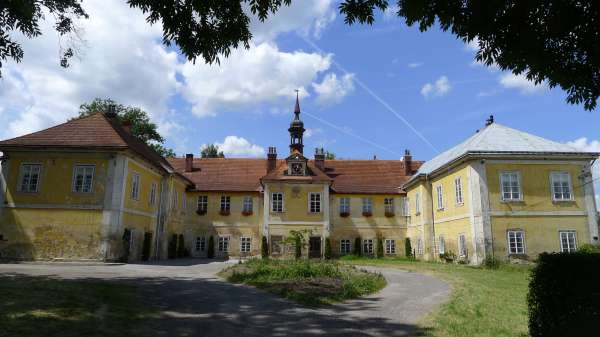 Dragon statue in Vokšice
You will find another interesting thing here, a beautiful and huge statue of a dragon. From Vokšice it is only a short way back to Jičín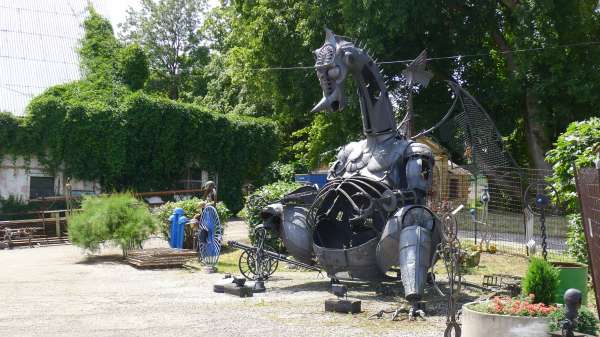 Applaud the author of the article!
Articles nearby
Part of gigalist
Giga List:
The most beautiful trips in the Marian Garden
The Marian Garden as a former estate of the Schlik family offers countless Baroque church monuments. In addition, you will also… continue reading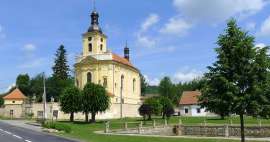 Part of gigalist
Giga List:
The most beautiful cycling trips around Jičín
Jičín has an interesting location from the cyclist's point of view. From here you can go on simple long circuits in the Cidlina… continue reading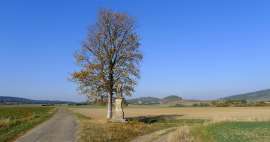 Part of gigalist
Giga List:
The most beautiful bike tours from Jičín
Thanks to its location, the city of Jičín offers a number of interesting and variously difficult bicycle tours. To the north, the… continue reading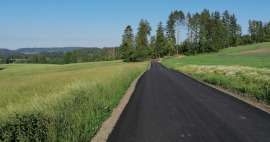 Thanks!
Have you been there? Write a review of this place
Already rated by 1 traveler