Summer ascent to an impressive three thousand mountain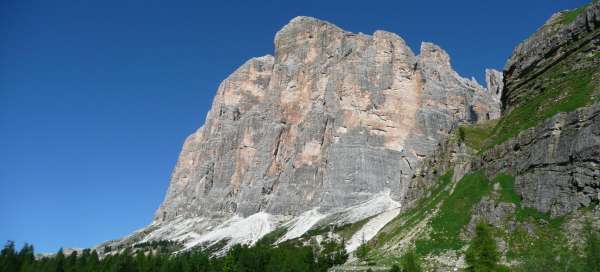 Tofana di Rozes with its 3,225 meters is one of the highest mountains in the Italian Dolomites. It offers beautiful views of the Cortina d'Ampezzo valley and the surrounding mountains, such as Mt. Antelao, Mt. Pelmo and the highest Marmolada with its typical glacier. It is possible to use several routes, my friends and I chose the "easier" one, where there is no need for a ferrata set, even so we sweated a bit when climbing
Above Angelo Dibon's cottage
The start of the route was chosen from the cottage (riffugio) Angelo Dibona at an altitude of 2000m, where you can drive from Cortina d'Ampezzo. Right from the cottage, it starts to climb steeply with serpentines, for which the views of the region soon open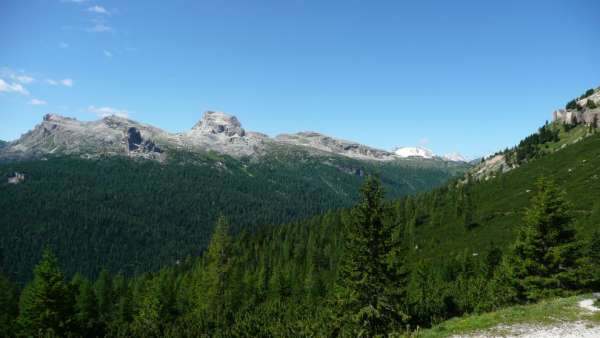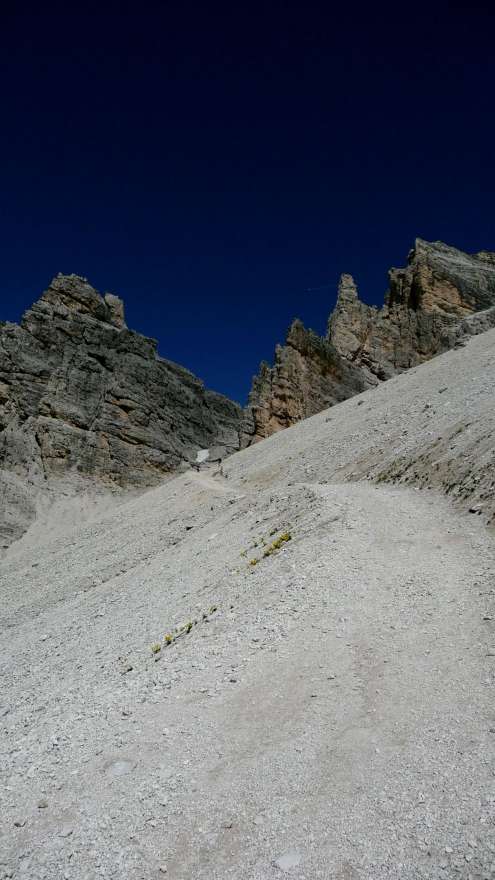 On the way to the cottage Camillo Giussani
the road is noticeable, steep, and we often have to stop to exhale.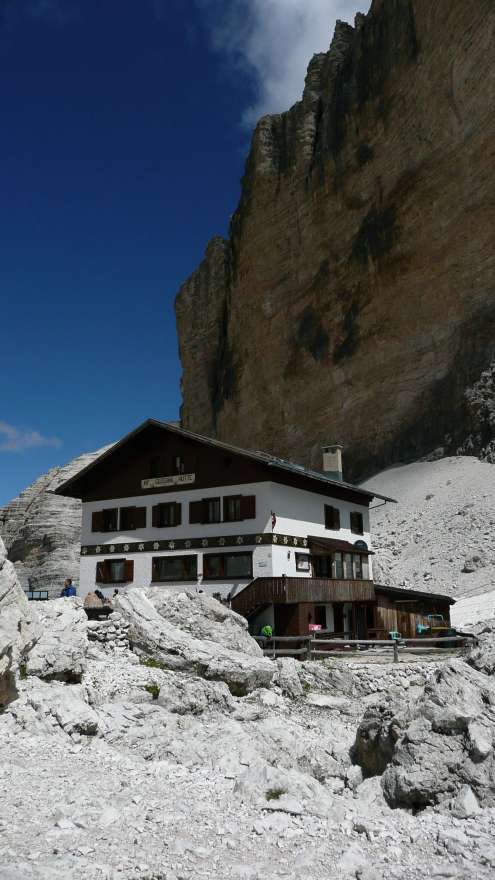 Cottage Camillo Guissani
is almost before noon and we choose a small lunch time, the cottage is open, but our budget is low
Tofana di Rozes
finally we see the top, but no one expected it to be such a wall :-) in the end it was a "walker" despite the snow field and small rocky terraces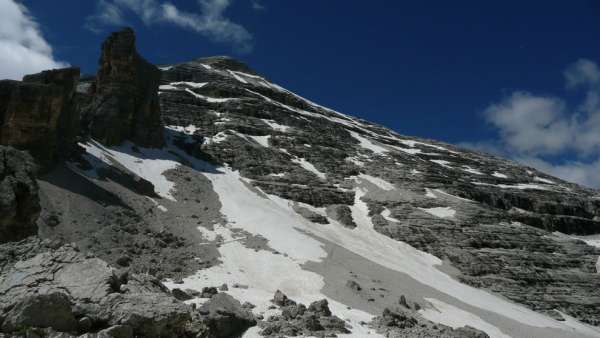 On the slope
tracks are trodden, boldly continue :-)
On the ridge of the mountain
the views of the region were breathtaking, like the whole dolomites at all. From the left in the cloud Marmolada 3343m and the massif Piz Boe 3152m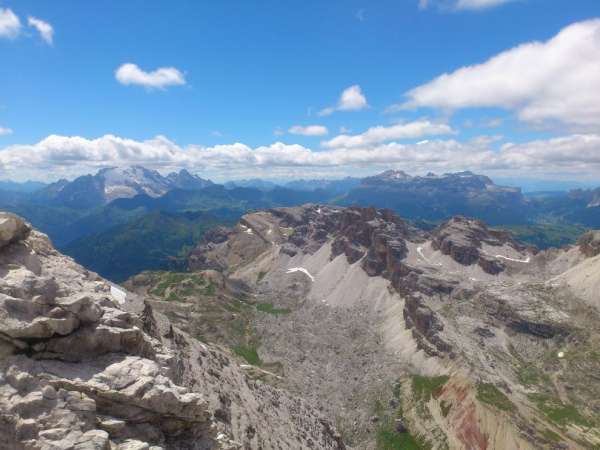 Tofana di Rozes peak 3225m
views from the top of Toffany at the bottom left of Cortina d'Ampezzo, followed by the pyramid of Mt. Antelao, across the valley of Mt. Pelmo, in the middle of Mt. Civetta to the right of Marmolada

Descent
even though it went relatively well, the descent was a bit of a nut, not only to find the ideal one in the clutter of paths so that it didn't slip too much on the gravel, so to fight the steep slope, everything ended well and we slid to the hut on the snow field Guissani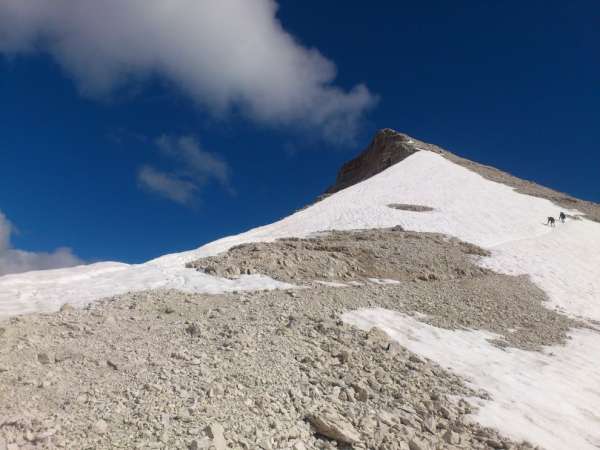 Conclusion
everything ends well with the sunset and the flight of an eagle over the landscape :-)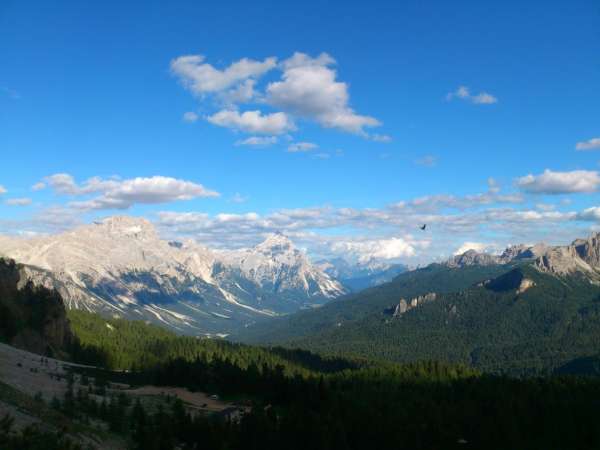 Applaud the author of the article!
Articles nearby
Part of gigalist
Giga List:
The most beautiful hikes in the Dolomites
The Dolomites are considered one of the most beautiful mountains in the world. Massive rock massifs with fairytale rock towers… continue reading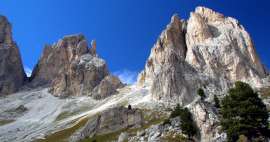 Thanks!
Have you been there? Write a review of this place
Already rated by 2 travelers