Easy route in the dolomites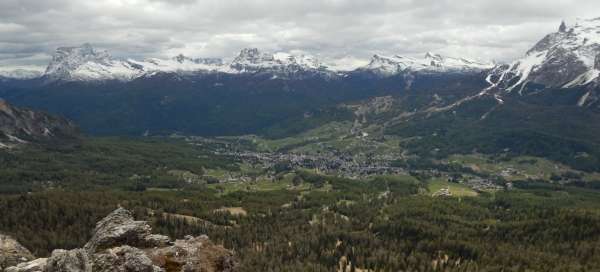 From the Passo Tre Croci saddle, which lies between Cortina d'Ampezzo and Lake Misurina, we set off on a small trek in the Cortina area. It is more of a rest area between all the high mountains. Even so, it is sometimes good to lean on your feet, especially if you want to gain a certain altitude. the reward is unforgettable views of the Cortina valley. The highest point for us is the cottage Son Forca (road 203). Next we head to the cottage Mietres (road 205) from where we return to the saddle Tre Croci (road 211).
Saddle Tre Croci
view of Cortina and above it the saddle of Tre Croci. To the left of the saddle, our steps will lead under the mighty mountain mt Cristallo 3221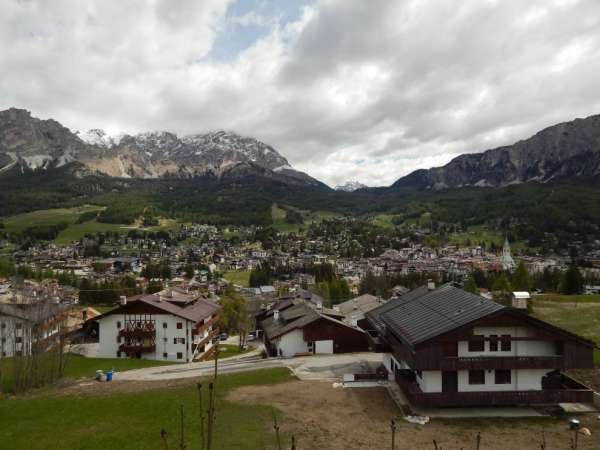 Under the cottage Son Forca
Even in May, there is plenty of snow above the 2000m mark.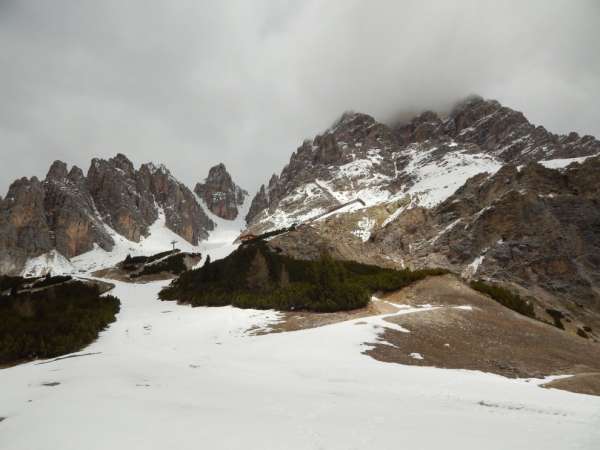 Route 205
it is a journey through the forest, the weather was not good for us, even so the views of the opposite slopes were a caress for the soul. But a big surprise was yet to come …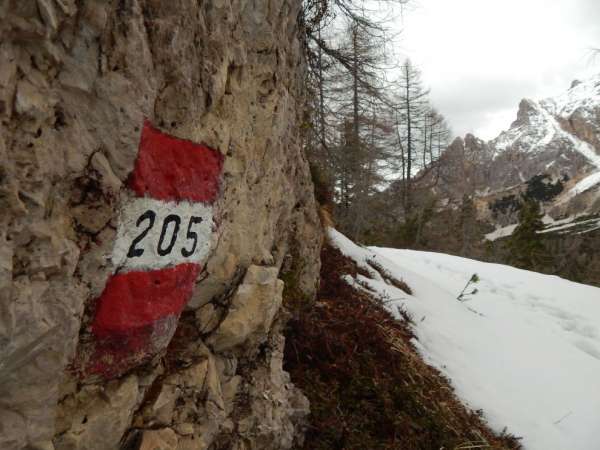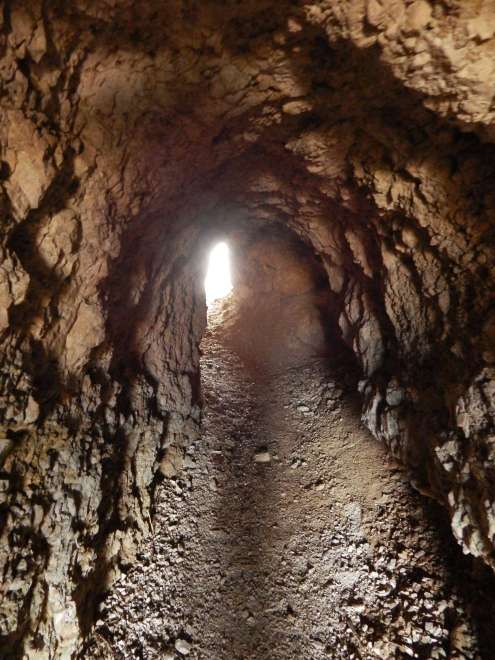 Tunnel
… even here there was once a tunnel that led to the lookout and we had the Cortina valley in the palm of our hand
View of Cortina d'Ampezzo
From the left, the Punta Sorapiss 3205 massif, then the towering Mt. Pelmo 3172 right then Tofana di Mezzo 3244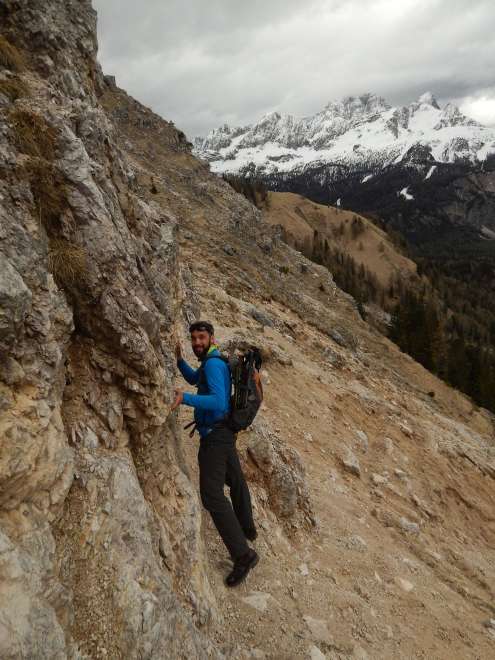 Descent
The descent from the saddle is quite steep and rubble. There is also one section where you need to stick to the walls so that you do not fall down, then you went on a well-trodden path.
Route 211
Route 211 shows us the ridge we followed from the other side and leads us on through the larch grove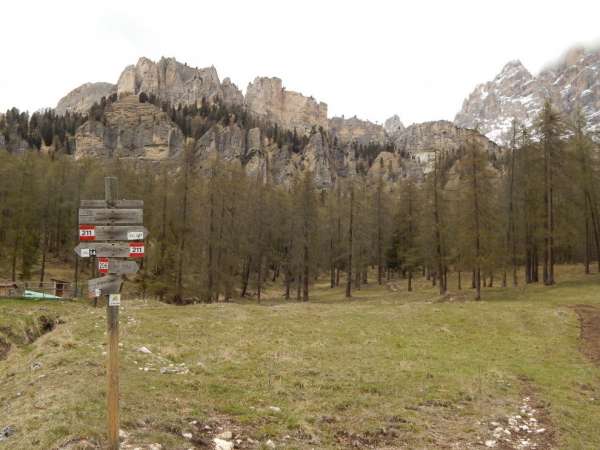 Applaud the author of the article!
Part of gigalist
Giga List:
The most beautiful hikes in the Dolomites
The Dolomites are considered one of the most beautiful mountains in the world. Massive rock massifs with fairytale rock towers… continue reading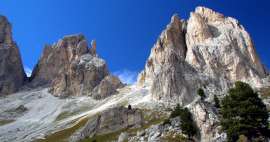 Thanks!
Have you been there? Write a review of this place
Already rated by 1 traveler