To the highest peak of the Sella group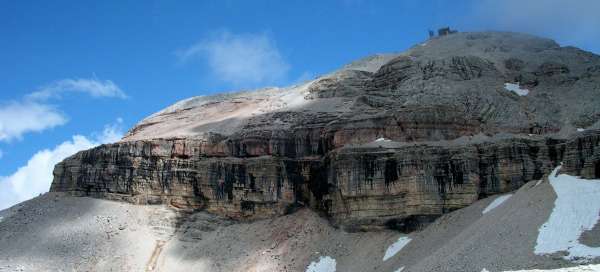 Piz Boé (3,152 m above sea level) is probably the lightest Dolomite 3,000 m. In addition, the ascent / descent can be significantly accelerated by cable car to the top of Sass Pordoi (2,950 m above sea level). It is the highest peak of the whole Sella group. The classic ascent path leads to it from the Passo Pordoi saddle (2,239 m above sea level)
Just above the Pordoi Pass
The starting point is relatively high – in the Pordoi Pass. From here you can see the upper station of the cable car at the top of Sasso Pordoi. Our ascent route leads along the green meadows in the direction of a distinctive "hole" in the Sella massif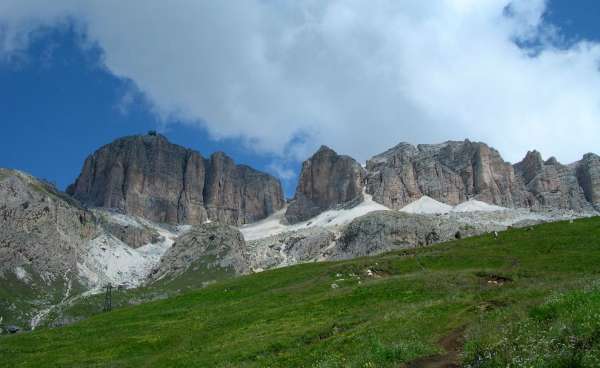 Under the Sella massif
You are slowly approaching your own massif and the walls rise above you like massive walls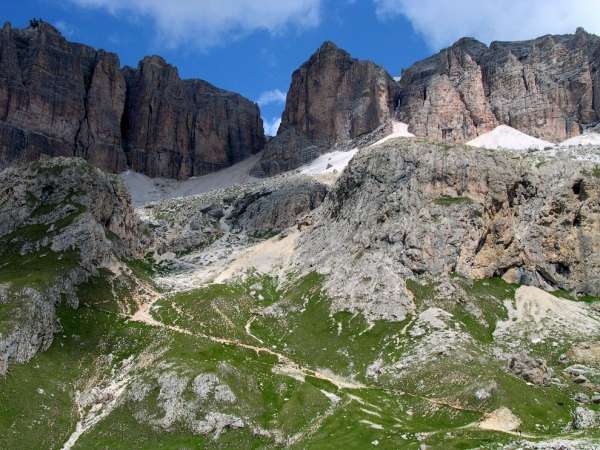 Views of Passo Pordoi and Marmolada
As the altitude meters increase, the view of the starting point of the hike in Passo Pordoi opens up nicely. The horizon is closed by the highest mountain in the Dolomites – Marmolada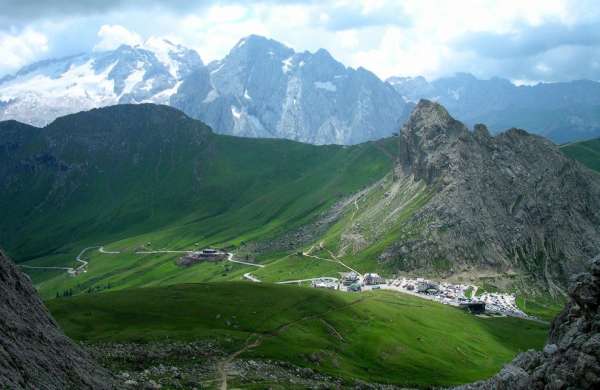 In front of the rubble
The rubble, which fell out of the pass as just a small section of the ascent, has more than 250 meters of altitude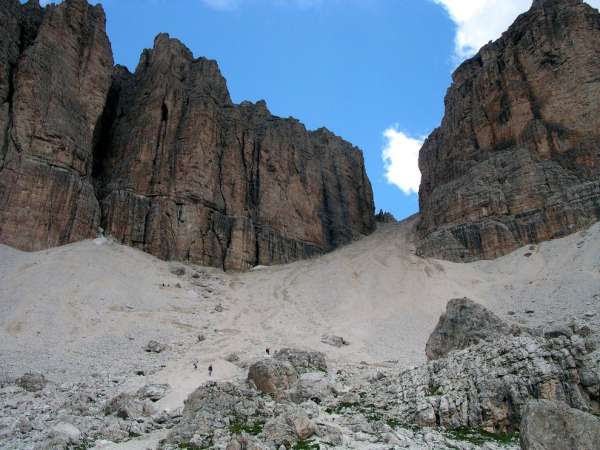 View of the cable car
You are pumping on the slope and the cable car cabins are "flying" next to you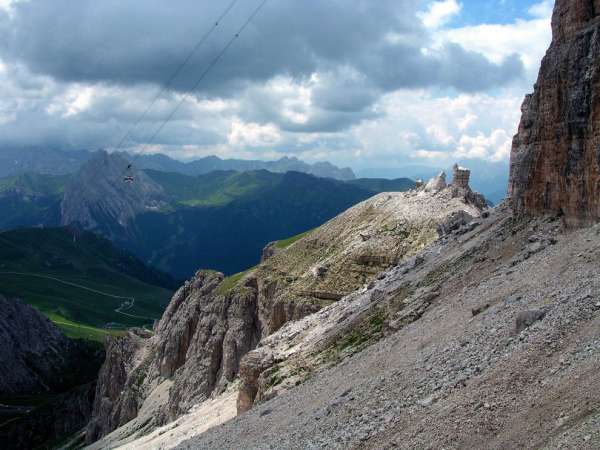 View from the top of the rubble
Below you are endless zigzags along which you climb the rubble. Passo Pordoi is almost lost at the bottom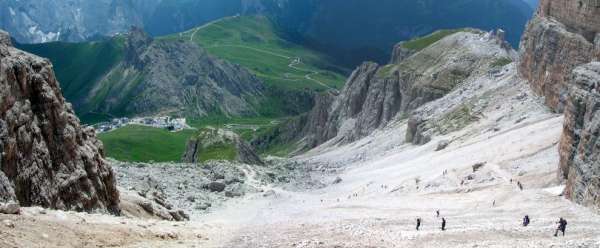 Rifugio Forcella Pordoi
You only have the last meters to the cottage Rifugio Forcella Pordoi, where it is always very busy, thanks to the descent from the cable car from the top of Sasso Pordoi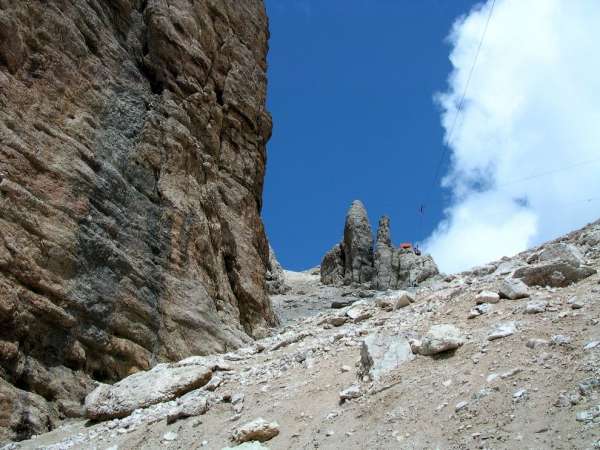 The desolate Sella massif
Now you are in a completely different world. In front of you is the lunar world of the Sella massif furrowed by massive valleys.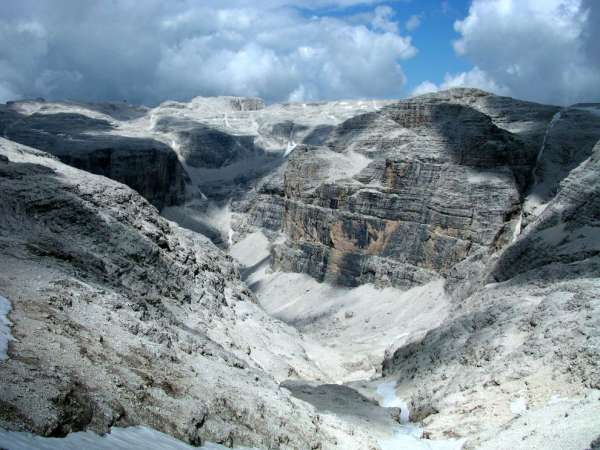 The first look at Piz Boé
In front of us is the goal of this tour – Piz Boé. It rises like a lighthouse over an inanimate plateau of the massif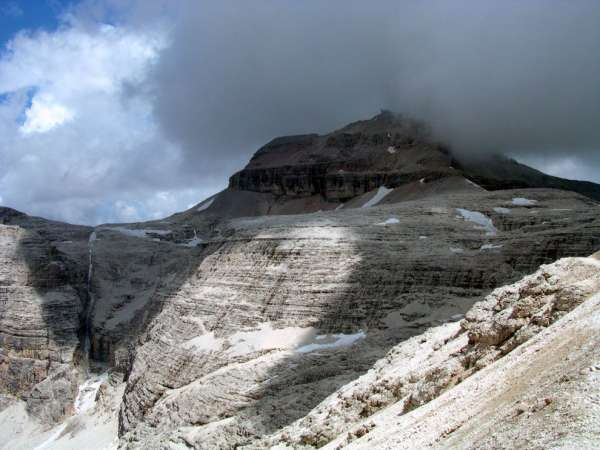 Signpost at Piz Boé
The normal leads to the left in the direction of Rifugio Boé. To the right is the path connected to the ferrata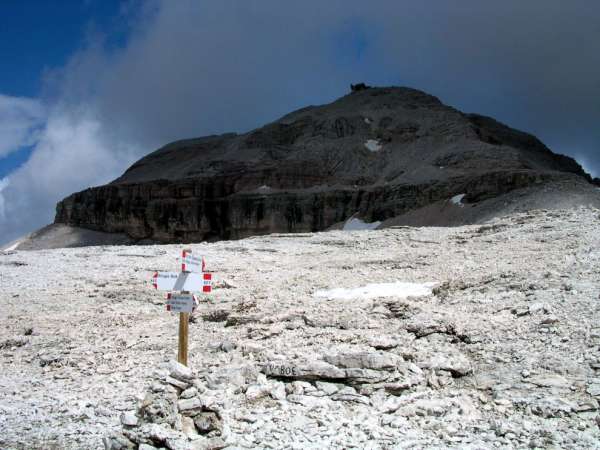 Under the rock cliff
The normal walks around a massive rock cliff. The peak with the Rifugio Capanna Fassa cottage seems to be within easy reach, but still so far away.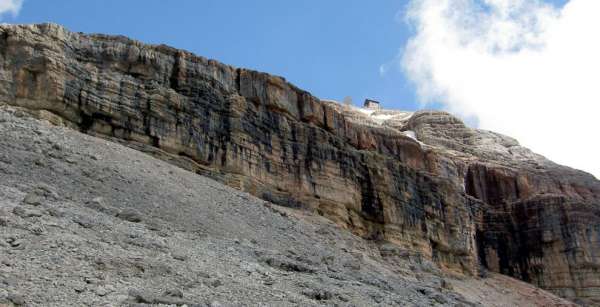 Ascent through a rock gap
Just in front of the Rifugio Boé cottage there is a gorge in the cliff and the path leads straight up the rubble.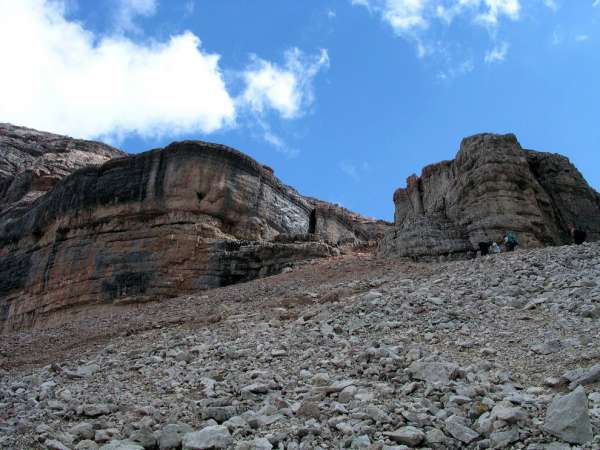 Window to the valley
When ascending, a beautiful view opens to the other side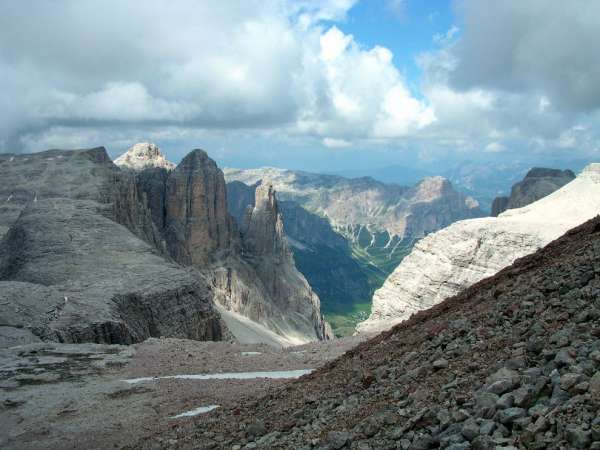 View of Sasso Pordoi
The ascent path between the stones is not very pleasant. From the top you can see all your way through the lunar landscape of the Sella massif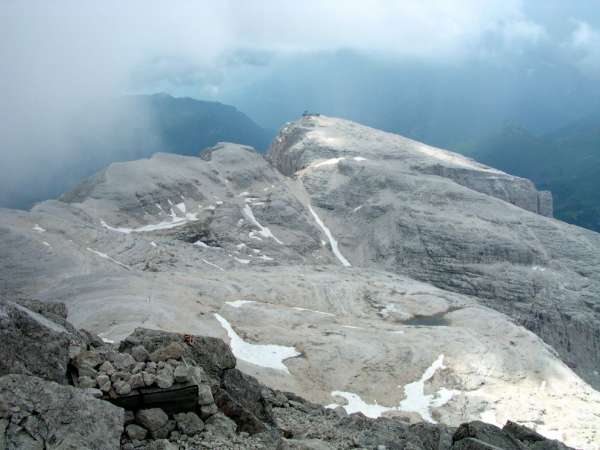 Top views
In better weather, the peak offers absolutely great views. For the worse, at least dramatic :-)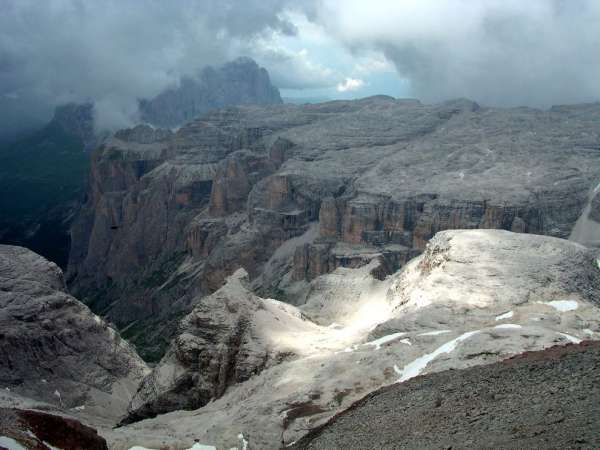 View of Arabba and way back
More than 1,500 meters below you, the famous town of Arabba lies deep in the valley. You can go back the same way or make it easier to go down the cable car with Sasso Pordoi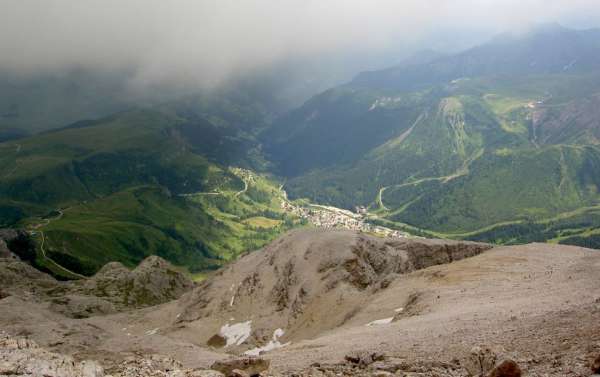 Applaud the author of the article!
Part of gigalist
Giga List:
The most beautiful hikes in the Dolomites
The Dolomites are considered one of the most beautiful mountains in the world. Massive rock massifs with fairytale rock towers… continue reading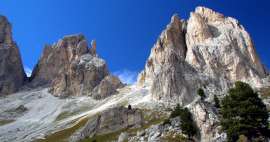 Thanks!
Have you been there? Write a review of this place
Already rated by 3 travelers