Entry into the Sasso Lungo massif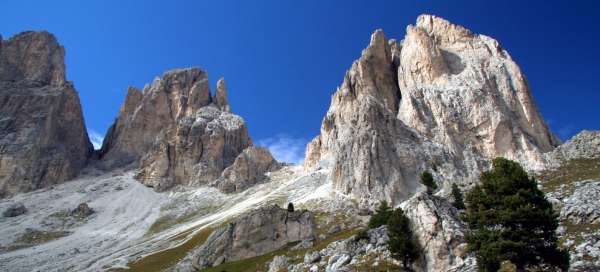 If you feel like going around the entire Sasso Lungo massif, the starting point is in the beautiful Sella pass. From here, a long ascent awaits you at Toni Demetz, located in the saddle of Forcella Sassolungo, a place that divides the massif into two distinctive parts. Once the cable car leads here, you can possibly save the whole tour
V Passu Sella
The hike begins just below the Passo Sella pass (2,240 m above sea level), where there is also a large car park. Directly in front of you will be the beautiful Sasso Lungo massif, where we will go.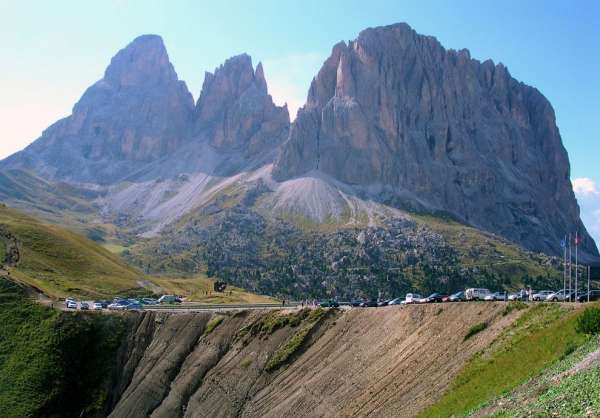 View back to Passo Selle
After a few minutes of climbing, you have a nice view back to the starting point of the route at the mountain hotel. Passo Sella itself is a bit further and higher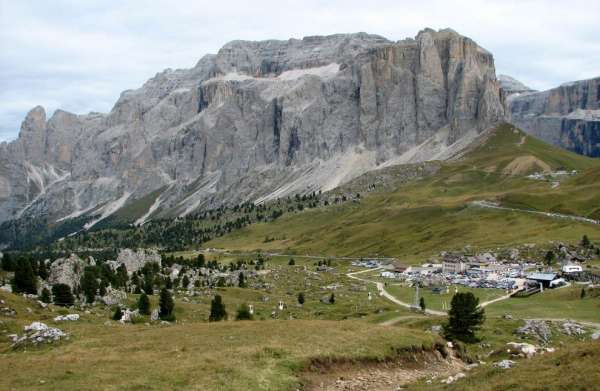 Way up
The road is still rising and the huge walls of this dolomitic giant rise in front of you. There are small rocks around the road and an occasional loner tree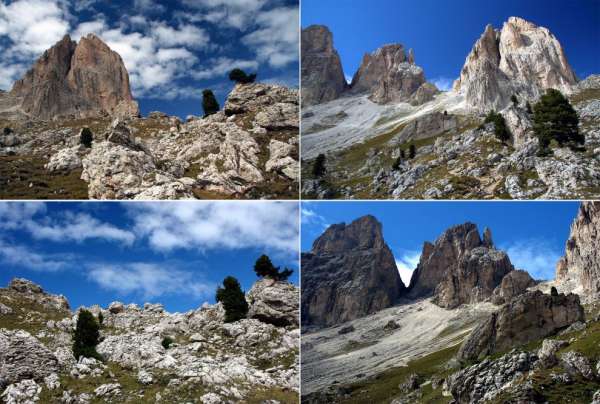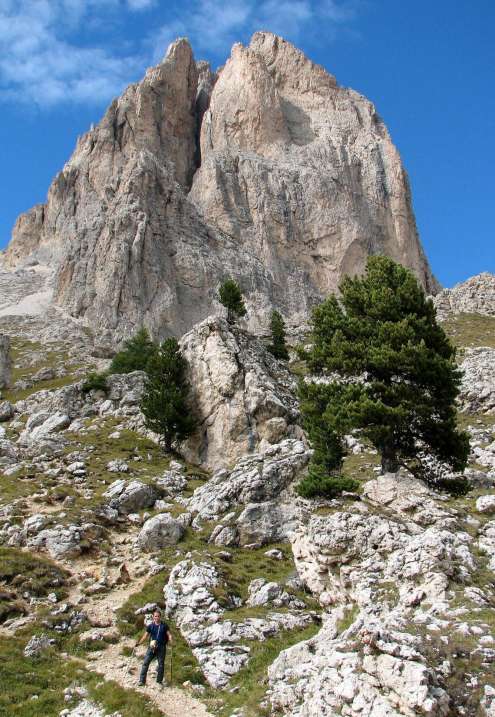 Sasso Lungo
Sasso Lungo (3,181 m above sea level) is rightly considered one of the most beautiful peaks in the Dolomites
View of Marmolada
At the ascent there is also a beautiful view of Marmolada, the highest mountain of the Dolomites and the only local peak with a glacier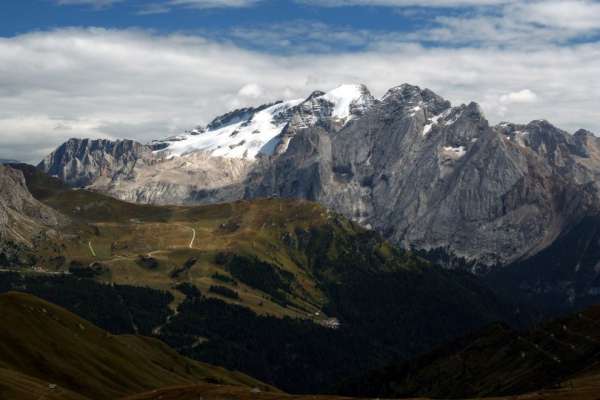 Sella Massif - rock fortress
The Sella massif itself, on the other hand, is not so rugged – it looks more like a gigantic fortress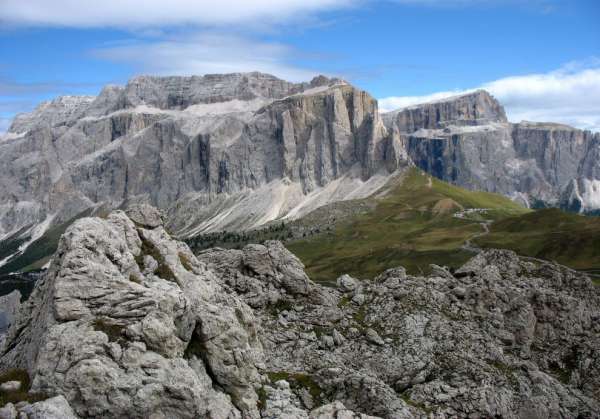 Road by the cable car
The path leads quite close to the cable car, so you may sometimes think that you could rather let yourself be ridden than blow the final rubble trough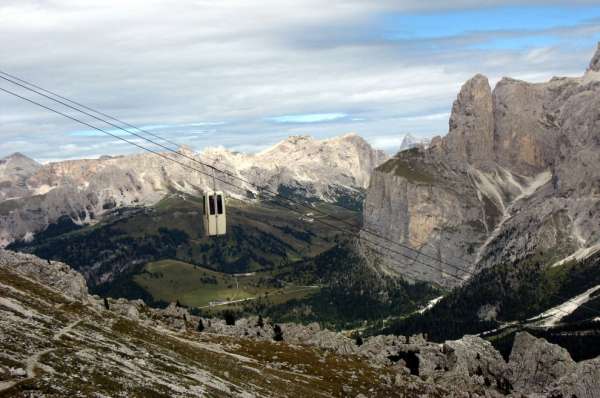 View of Col Rodella
An alternative lighter option to this hike is the ascent to the lookout hill Col Rodella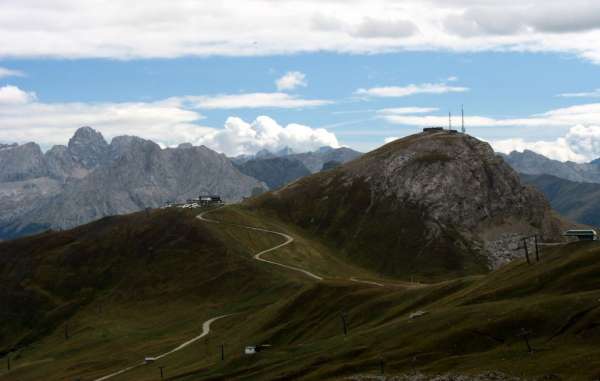 Final output
The final ascent to the cottage leads to a typical rubble gutter for the Dolomites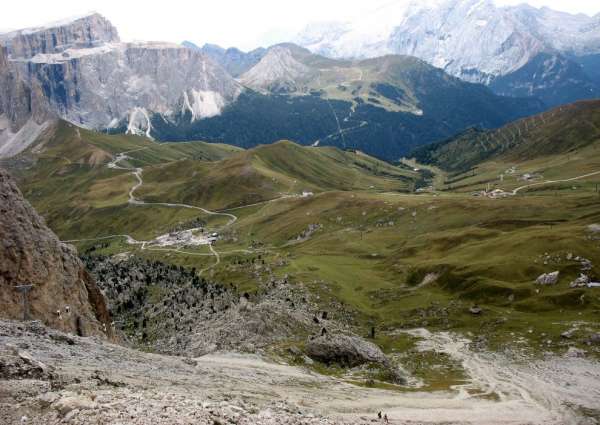 Cottage Toni Demetz
Finally, we are at the end of the first stage of the tour around the Sasso Lungo massif – Toni Demetz (2,685 m above sea level). It is also the highest point of this journey.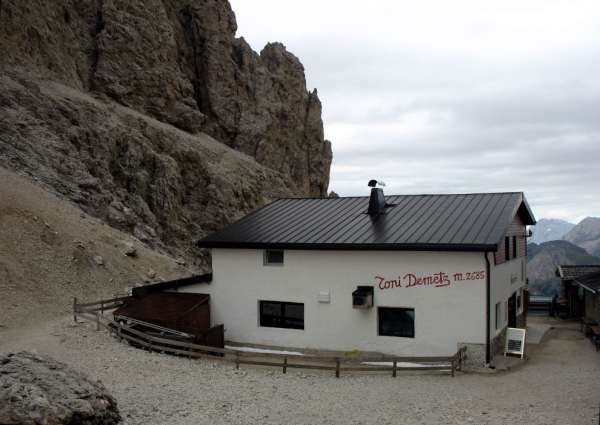 Applaud the author of the article!
Thanks!
Have you been there? Write a review of this place
Already rated by 1 traveler