Walk under the mountain needles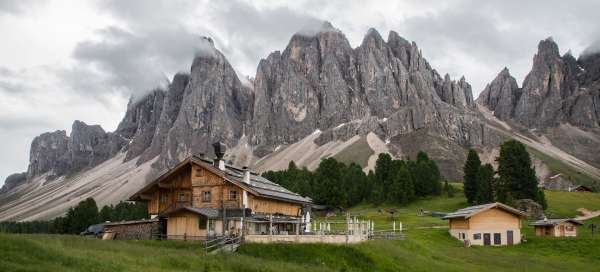 The Adolf Munkel trail under the majestic Odle / Geisler mountain range is one of the most beautiful circular routes in the Dolomites. Breathtaking panoramic views and colorful plant life are truly impressive here.
The beginning of the trail
The path starts in the Malga Zannes car park, from where you take the marked route No. 6. From the car park, the pointed peaks of the Odle Mountains can be seen above the surrounding forests. The route leads slightly uphill to a small rest area, where it connects to another path.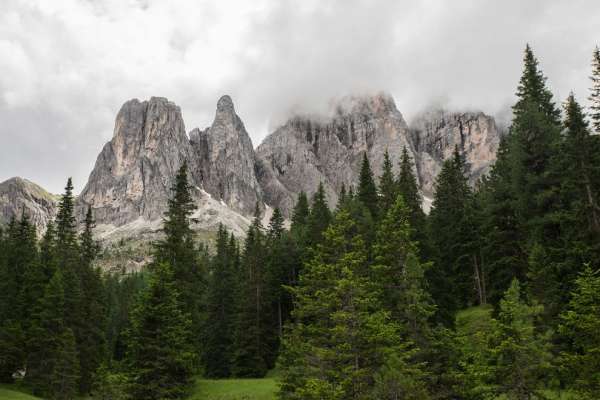 Pastures
Grazing cows can often be seen on the small pastures between the surrounding coniferous forests and along the roads.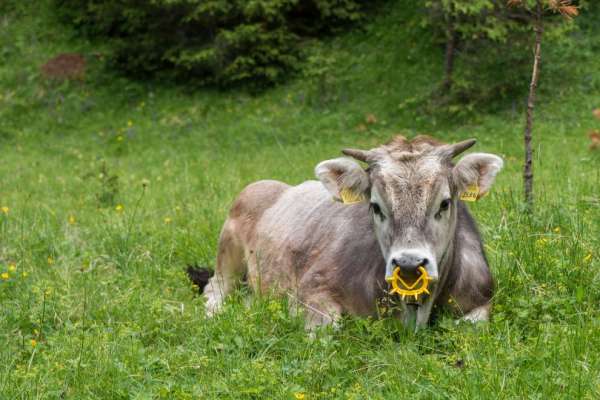 Millipede
From the rest area, the path leads to the right over a small bridge and immediately behind it it splits again. There are a lot of signs, so just follow the sign "Adolf Munkel Weg", which leads us left uphill. The path is much narrower here and leads through a coniferous forest, full of diverse fauna and flora.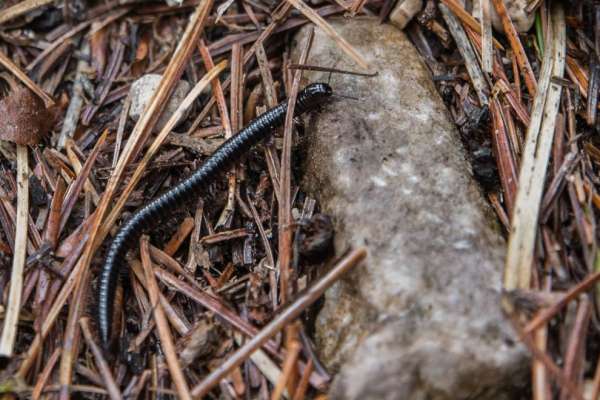 Furchetta
There are also several branches running from the main trail, which can be used to reach the rubble under the rock massifs. If the sky is clear, it will be immediately clear why this mountain range is called "needles". If, on the other hand, it is cloudy, you will probably not see the peaks, but you will experience a very dramatic scenery. The Odle Mountains have two equally high peaks (3025m). In the picture (in the middle) the first of them is hiding in the clouds – ** Furchetta . We set off for the second peak ( Sass Rigais **: [http://www.gigaplaces.com/…sass-rigais/]) the very next day.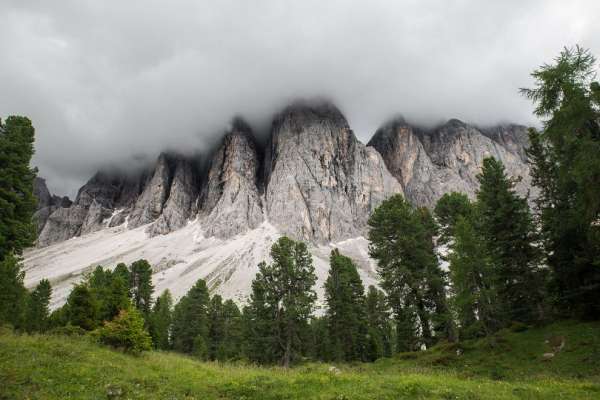 Sass Rigais
The trail continues through the forest, and then turns sharply to the right, where after a while you get to a large meadow, from which there are really beautiful views of all corners of the world. On the north side, in the distance (on the border of Italy and Austria) you can see the snow-capped peaks of the Alps, from the south side the horizon is bordered by the Odle Mountains. The photo shows the top of the Sass Rigais.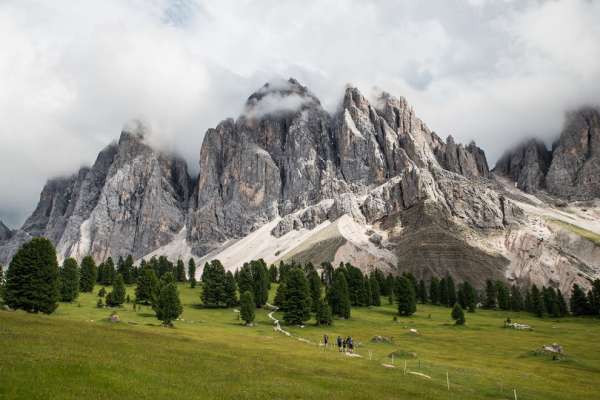 Natural 3D cinema
In the meadow stands the cottage ** Malga Geisler ** with lots of wooden deck chairs on the lookout called ** Geislerkino **. This prospect can be considered a real natural 3D cinema.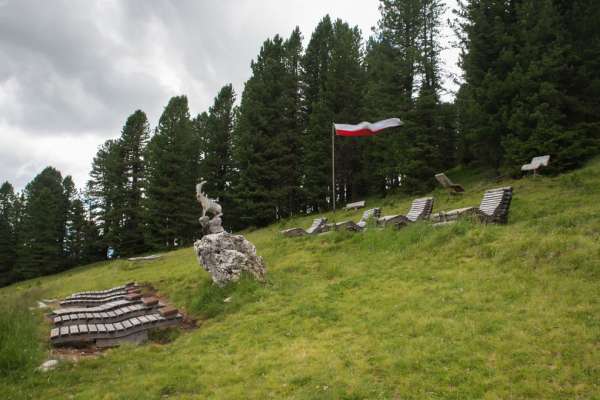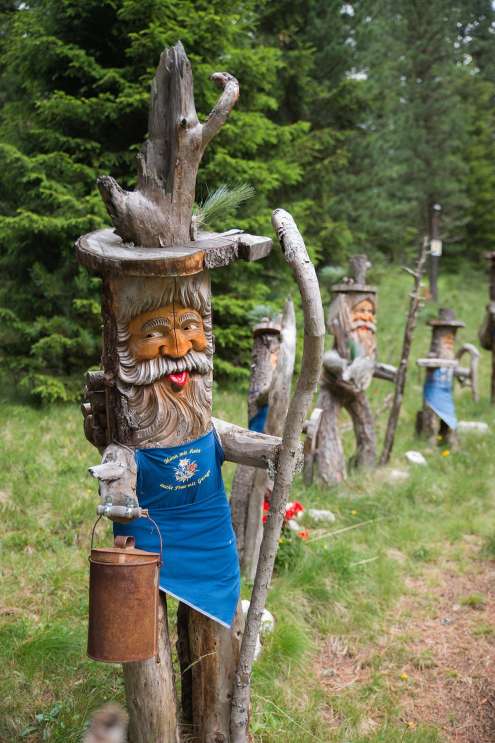 Dwarves
A family of dwarves also lives here.
Way back
From the cottage ** Malga Geisler ** it is less than an hour through the forest path to the parking lot.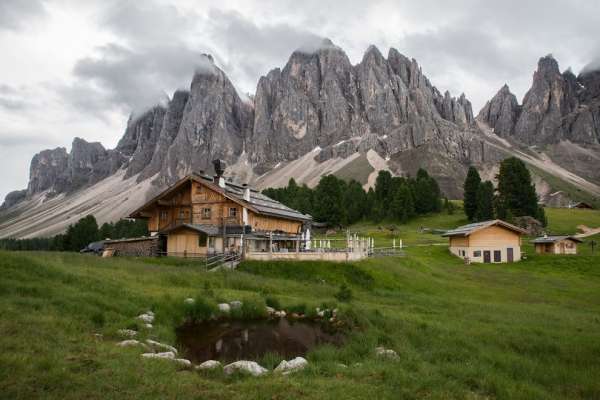 Applaud the author of the article!
Articles nearby
Part of gigalist
Giga List:
The most beautiful hikes in the Dolomites
The Dolomites are considered one of the most beautiful mountains in the world. Massive rock massifs with fairytale rock towers… continue reading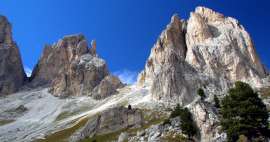 Thanks!
Have you been there? Write a review of this place
Already rated by 1 traveler