Volcanic hike with roasting marshmallow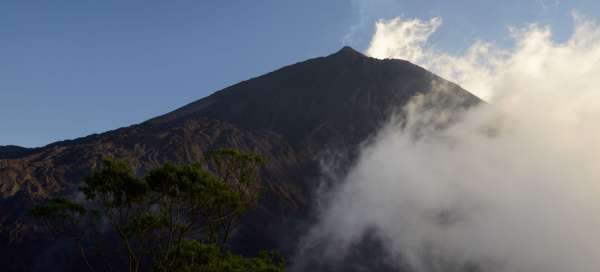 Half-day trip to the volcano "Pacaya": [https://www.gigaplaces.com/…lkan-pacaya/], which has been continuously active since 1965. A hike with lots of beautiful views and the possibility of roasting marshmallows over a field of solidified lava.
Pacaya
One of the most famous and not very challenging treks around the historic city of "Antigua": [https://www.gigaplaces.com/…a-guatemala/] is a hike through the lava field of the volcano "Pacaya": [https: // www. gigaplaces.com/mis­to-vulkan-pacaya/]. From the city of Antigua, where we were accommodated, a van from a local travel agency picked us up in the afternoon and took us to the village of ** San Francisco de Sales **, from where we went on a hike.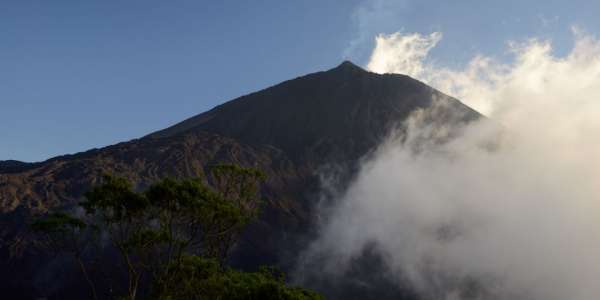 Exit
The ascent was not very demanding with an elevation gain of only 400m. Even so, there was an opportunity to be taken up on horseback.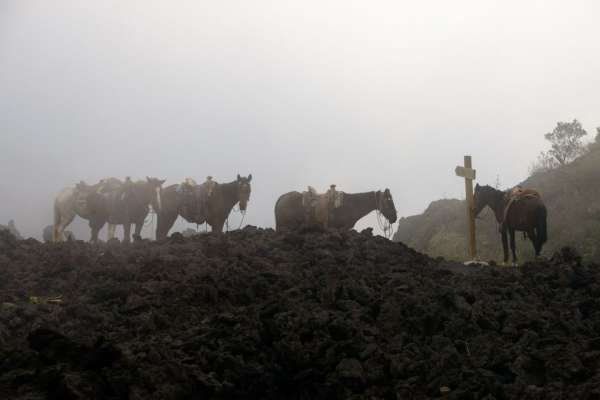 Cerro Chino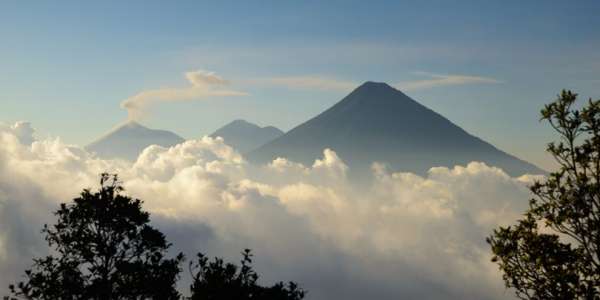 Pacaya
On the south side rises the cone of the volcano Pacaya 2552m high.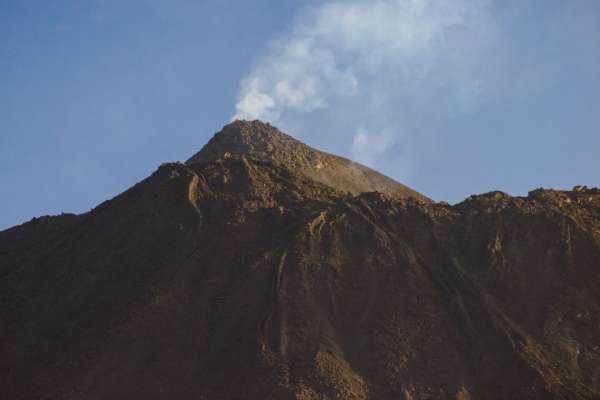 Field of solidified lava
Directly below the highest cone of the volcano is a large field of solidified lava.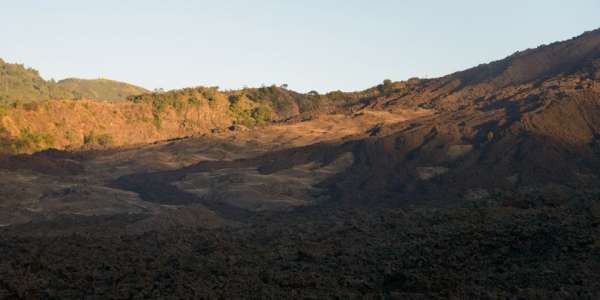 Natural furnaces
In some parts of the lava fields, there are small vents through which very hot air flows, creating natural ovens in which it is possible to roast marshmallows. It's good to bring good shoes, because some places are really hot.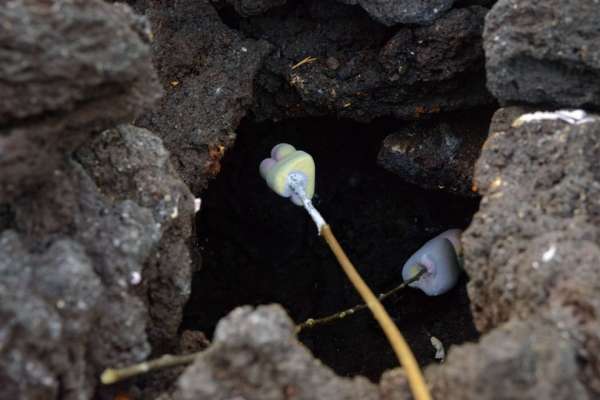 Toasting marshmallow
Roasted marshmallow is a sweet delicacy, but most of all it is quite a funny experience.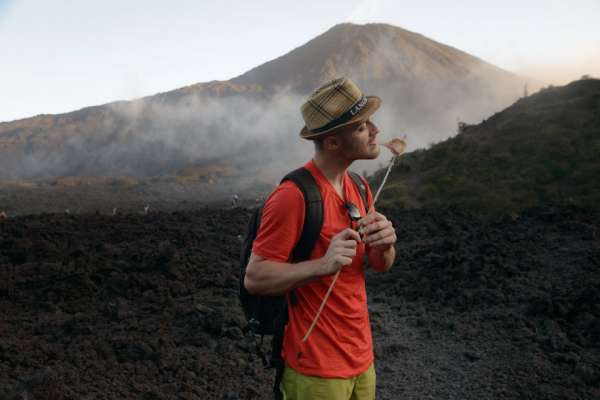 Dramatic landscape
The landscape, formed by lava, together with the currents of haze, looks dramatic – often as if from another planet.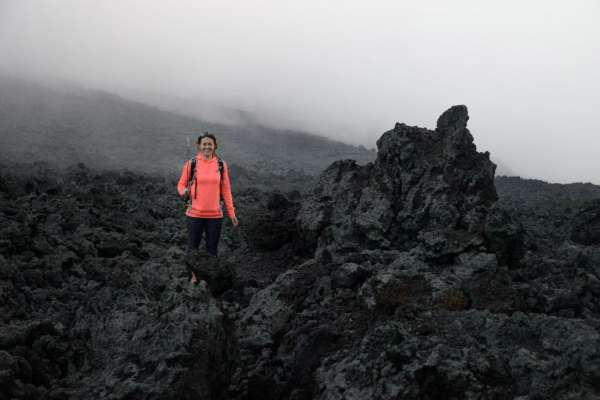 View from Acatenango volcano
When lucky, flowing lava can also be seen. We were unlucky, the lava flowed to the other side that day, which we observed the next day from the "hike to Acatenango volcano": [https://www.gigaplaces.com/…o-acatenango- .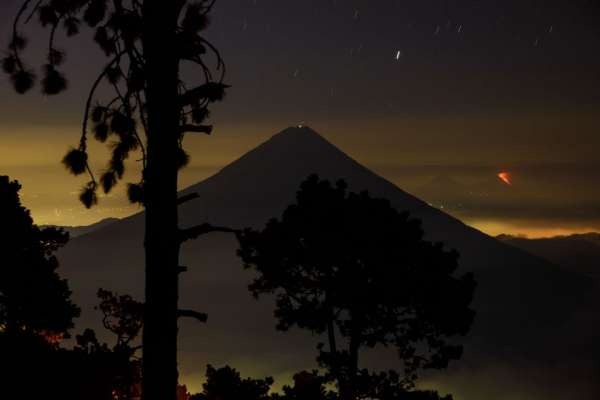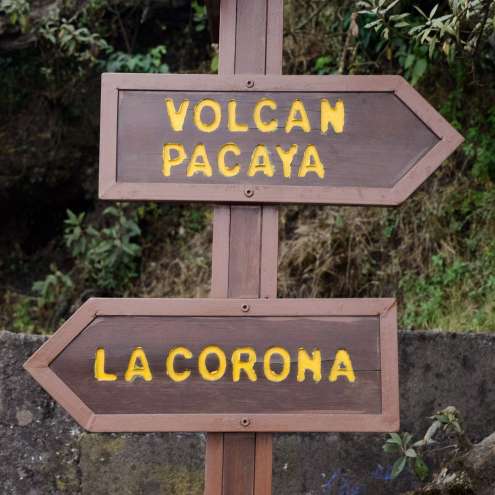 Way back
So that we would not have to go back the same way we came, we set off on a circuit to the village of ** La Corona **, where we did not reach until after dark and where a van came for us to take us back to the city of ** Antigua **.
Applaud the author of the article!
Part of gigalist
Giga List:
The most beautiful trips and tours in Guatemala
Guatemala is considered the most Indian country in Central America with immense natural beauty. Tourists are attracted here… continue reading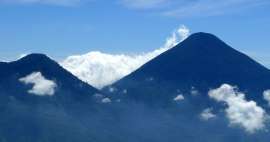 Part of gigalist
Giga List:
The most beautiful ascents to the volcanoes
If you are fascinated by the volcanic landscape and at the same time you like mountain hikes, then the ideal combination is the… continue reading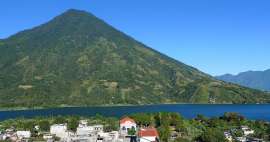 Thanks!
Have you been there? Write a review of this place
Already rated by 1 traveler