Town in between volcanoes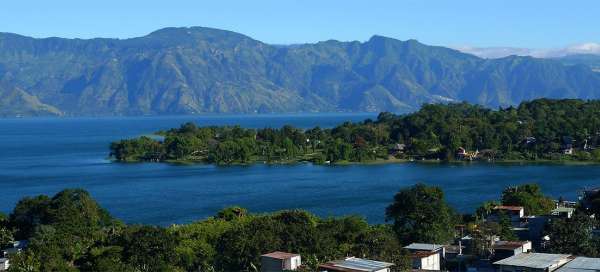 Right by the largest cove on Lake Atitlan there is a busy town with great views of San Pedro volcano. It is also the entry point to the entire area for most tourists. Mornings are unforgettable here, because the whole lake and surrounding volcanoes are lighting gradually. Also local colorful markets are worth a visit.
Dominant feature the town
The biggest dominant of the town is for sure the volcano of San Pedro, which rises behind the cove. So the starting point for ascents is in the neighboring town bearing the same name –  San Pedro. The outlooks are the most beautiful early in the morning, when the sun gives slowly light first to the top and then to the rest of the lake.
Atitlano´s cove
Another nice view is of the narrow bottleneck of the cove bordered by remnants of historical gigantic volcano on the horizon.
 
Volcanoes Toliman and Atitlan
The sun slowly rises over a ridge connecting two other volcanoes lining the town of Santiago.
Santiago from the top
The town itself does not look so picturesquely from the roof of the hotel – everywhere just roofs made of rusty corrugated iron. Very interesting are fields stretching high into the slopes of San Pedro. Only the way across the fields (if you want to ascent the volcano) takes up quite a bit of time and effort.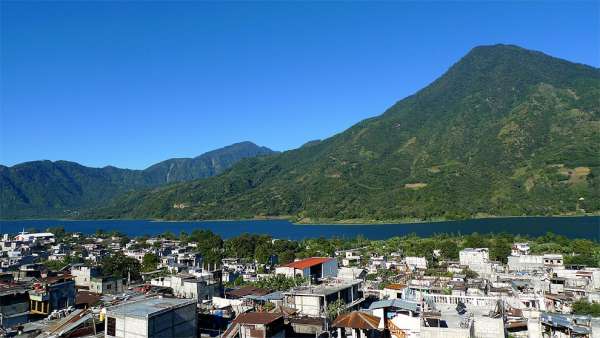 Local markets
Local markets are colorful and you can get here all the fresh food produced around the lake.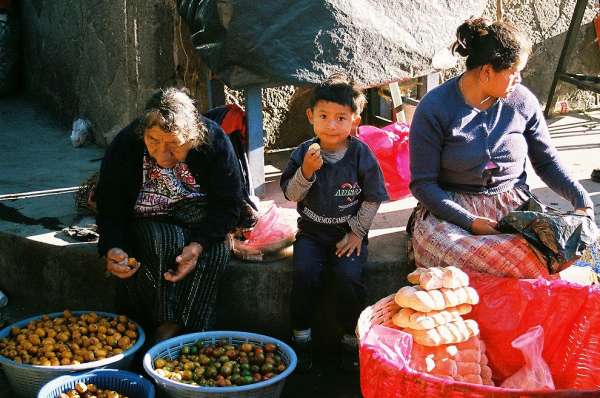 Typical family
Nearly every guatemalan man in the surroundings of Atitlan has a machete either in his belt or in the hand. Purchased goods are often transferred on the head.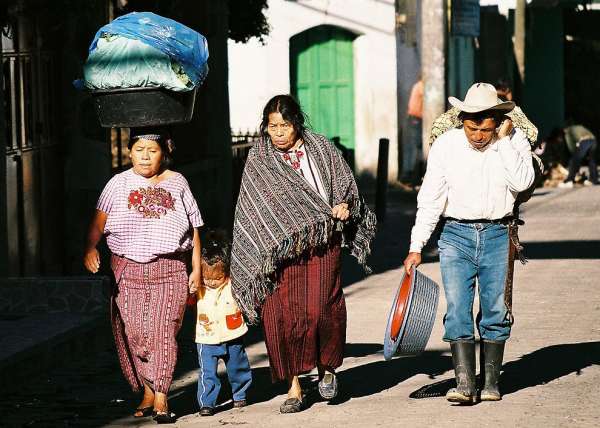 Local butchery
There is also a section devoted to meat in every market.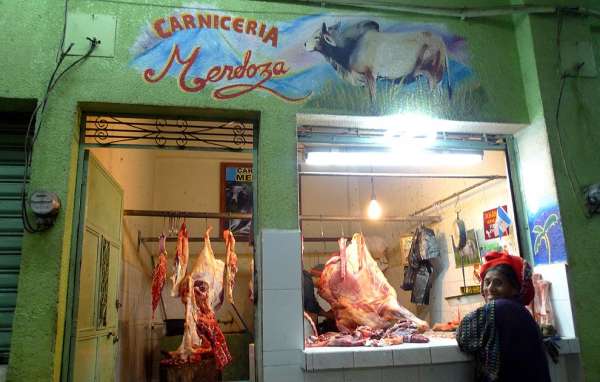 Applaud the author of the article!
Part of itienary
Article:
Trip to Lake Atitlán - West side
Lake Atitlán is for sure one the most popular trips in Guatemala. Here you can stroll along the banks of the lake and visit the… continue reading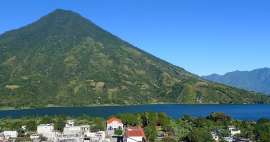 Thanks!
Have you been there? Write a review of this place
Already rated by 0 travelers