Walk under the cliffs
The most interesting islands in the Baltic Sea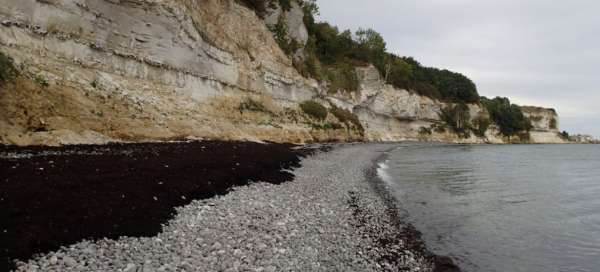 If there is a low tide, you can walk quite comfortably under the cliffs and at the same time be at a sufficient distance from the vertical walls. That the sea is slowly taking over the land is evident from the relatively numerous landslides and ruined parts of the rock walls.
White cliffs island
By far the biggest attraction of the island of Møn are the white chalk cliffs (Møns Klint) registered in… continue reading
The largest Swedish island
Gotland is an island with a rich and relatively unique history. It did not emerge from the Baltic Sea until a… continue reading
Even the agricultural landscape can be in UNESCO
The second largest island in Sweden, long as noodles, was created similarly to Gotland, ie emerging from the… continue reading
The largest Estonian island
The limestone island is flat as befits a Baltic island, the highest point is only 54 m. Nature has the main… continue reading
The largest Danish island
The largest Danish island is also the largest island in the Baltic Sea. On its east coast lies the Danish… continue reading
Applaud the author of the article!
Articles nearby