What to see and visit in Strážovské vrchy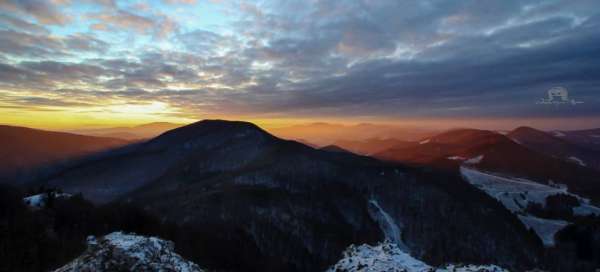 Strážovské vrchy can be found in western Slovakia. Compared to other mountains, it is not so visited, but it also offers a lot of interesting things. The ascents to Vápeč and Strážov are breathtaking. In addition, you will find the most interesting Slovak village – Čičmany and the most beautiful Slovak castle Bojnice.
Impressive castle, spa, parks ZOO
Altitude: 294 m / 965 ft
Bojnice is a spa town in central Slovakia about 1 km west of Prievidza. The first written mention of the town… continue reading
Beautiful view in Strážovské vrchy
|
Altitude: 897 m / 2 943 ft
Vápeč (956 m above sea level) is a Slovak mountain in Strážovské vrchy. It lies east of the village Horná… continue reading
Or another world just outside Žilina
|
Altitude: 377 m / 1 237 ft
Súľovské rocks are not particularly high, but due to their ruggedness and diversity of terrain, I would… continue reading
Distinctive mountain village with a number of unique folk buildings decorated with unique
Altitude: 649 m / 2 129 ft
Čičmany is a mountain village in central Slovakia in the district of Žilina. It is a world-famous village… continue reading
Beauty of Strážovské vrchy
|
Altitude: 1 213 m / 3 980 ft
Strážov is the highest peak of the Strážov Hills, which connect to Malá Fatra from the south, dividing… continue reading
Applaud the author of the article!
Articles nearby