The best of Malolo Island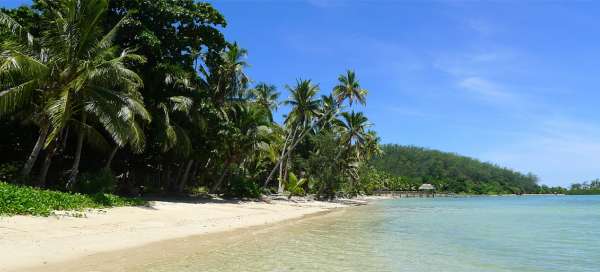 Malolo Island is the largest island of the Mamanuca Archipelago. In addition, it is easily accessible from the capital Nadi, so it is a good starting point for exploring the surrounding islands. For most visitors, it is a place mainly intended for relaxation, but you can take several trips here. You can take a trip around the surrounding smaller islands, go kayaking or even venture into the hot interior of the island. Let's take a look at the trips worth taking from Malola.
Trip from island to island
One of the most popular trips in the Mamanuca group of islands is called "Island Hopping". It is also the… continue reading
Small tropical paradise
Tiny, only seventy-hectare, island attracts with a vision of relaxing and doing nothing for a few days. There… continue reading
The largest island in the Mamanuca
Malolo is the largest island in the group of islands Mamanuca and it is situated quite close to Nadi (hour… continue reading
Private island only for VIPs
Tourists staying on the larger island of Malolo have nice scenery on the horizon in the form of private mini… continue reading
Worming through secondary vegetation
|
Altitude: 140 m / 459 ft
Life on the coast of the Pacific islands is comfortable and takes place in a slow tempo, but an adventurer… continue reading
Applaud the author of the article!
Articles nearby