The best of trips around Malaga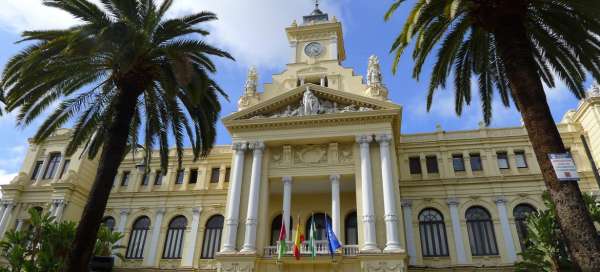 Thanks to low-cost airlines, Malaga is one of the most popular destinations in Andalusia. Malaga itself is very nice and can offer a variety of monuments. In addition, from Malaga you can take a number of interesting trips to the "white towns" in its vicinity. Let's take a look at the most interesting trips in the vicinity of Malaga.
Historical pearl of Andalusia
Málaga is a beautiful historic city in southern Spain in the region of Andalusia. It is also a port city,… continue reading
A tour of the beautiful white city
|
Altitude: 220 m / 722 ft
Alora will exactly fulfill your idea of a white Andalusian town. It is picturesquely situated in the hills… continue reading
A tour of the picturesque city of Andalusia
|
Altitude: 443 m / 1 453 ft
Ardales is a small Andalusian town near the large Embalse del Conde de Guadalhorce. It is not very well known… continue reading
A hidden place in the heart of Andalusia
|
Altitude: 867 m / 2 844 ft
Alhama de Granada is a small village located inland on the road between the famous cities of Malaga and… continue reading
City in the rock
|
Altitude: 554 m / 1 818 ft
A small, inconspicuous village located near the famous Ronda offers a pleasant variety of travel around… continue reading
Applaud the author of the article!
Articles nearby