Mexican Pacific coast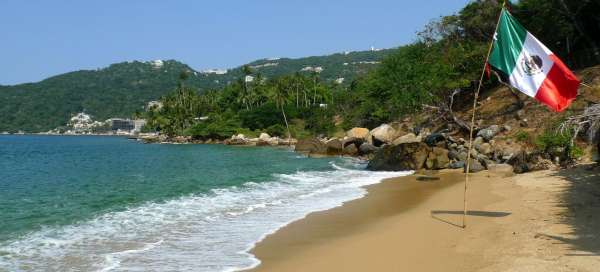 The west of Mexico is washed by the waters of the Pacific Ocean. Although not so tourists visited both the Caribbean coast of the Yucatan, it still offers great beaches. The most famous big resort is the famous Acapulco, but you will also find beautiful beaches without huge hotels, such as the surroundings of Mazunte.
The contrast to Acapulco
After leaving Acapulco and crossing small mountain ridge you will find yourself in a different world. Instead… continue reading
Mexican beach legend
Acapulco – metropolis with million inhabitants on the southern Pacific coast lying between big bay and… continue reading
Swimming next to Mazunte
Next to the famous Mazunte is another beautiful bay of San Agustinillo. For many, it is even nicer than… continue reading
Relax in a relaxing Mexican resort
If you don't need huge hotels for luck, then Mazunte is the ideal place to relax. The picturesque bay is… continue reading
Applaud the author of the article!