The most beautiful places in China
The best of China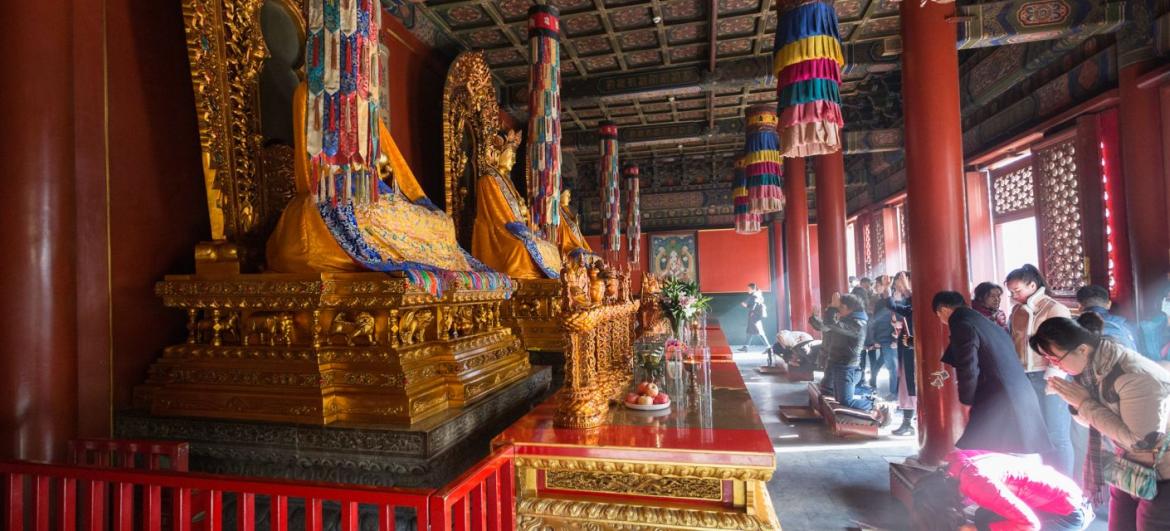 China is a vast country full of long history, amazing nature and great contrasts of today. You will find here many wonderful places. Come and see the best of them.
北京
|
Altitude: 52 m / 171 ft
Beijing, the third most populous city in the world, is in its own way a state in the middle of an even larger… continue reading
长城
|
Altitude: 146 m / 479 ft
Like a dragon's back the mythical Great Wall of China towers across the landscape of northern China. This… continue reading
Twelve centuries of meditation and millions of sta
|
Altitude: 1 442 m / 4 731 ft
The fascinating scenery of shapes, colors and forms is Huángshān (黃山, Yellow Mountains), a small area in… continue reading
阳朔县
|
Altitude: 136 m / 446 ft
Along the Li River there is an amazing landscape with hundreds of karst formations and green-white hills in… continue reading
City at the beginning of the Silk Road
|
Altitude: 319 m / 1 047 ft
The ancient city of Xian (also written by Si-an) has been spoken for over 3,000 years. It is one of the most… continue reading
More than eight thousand statues, more than eight
|
Altitude: 887 m / 2 910 ft
The Terracotta Army was created by the Emperor Qin as part of his posthumous mausoleum. Chin had reached the… continue reading
Landscape of classic Chinese paintings
Wulingyuan is a magical place full of pointed mountain peaks. There are over 3,000 of which are surrounded by… continue reading
The desert like Mars
|
Altitude: 126 m / 413 ft
Turfan and adjacent Turpan Depression is the lowest place in China found to –154 meters below sea level. The… continue reading
China's deepest gorge
|
Altitude: 2 082 m / 6 831 ft
Among the massive mountain ranges Haba and Jade Dragon Tiger Gorge is an impressive gorge. It is considered… continue reading
Surrealistický ráj na pomezí Tibetu
|
Altitude: 3 013 m / 9 885 ft
Shangri-La is a picturesque town surrounded by snowy mountains, wild rivers, dense jungles with monkeys and… continue reading
Desert with a magical oasis
|
Altitude: 1 147 m / 3 763 ft
Between the Taklamakan and Gobi deserts lies on the route of the former Silk Road city of Dunhuang. To the… continue reading
Temple of three pagodas
|
Altitude: 2 092 m / 6 864 ft
Chongseng Temple (2 150m above sea level) is a truly monumental pavilion. The length is almost two kilometers… continue reading
Caves of the Thousand Buddhas
|
Altitude: 1 334 m / 4 377 ft
Mogao Caves served as a religious and cultural center on a Silk Road, just a few miles away from the Dunhuang… continue reading
The most populous Chinese city
Shanghai is one of the world's largest cities. The most attractive part of the city is undoubtedly the Bund,… continue reading
Applaud the author of the article!
Have you been there? Contribute a good advice to travelers who want to go to this area or add places to your visited list.
Do you want to go there? There is nothing easier than having to deal with others and go on a trip or get tips on where you want to go.