The largest glacier in Austria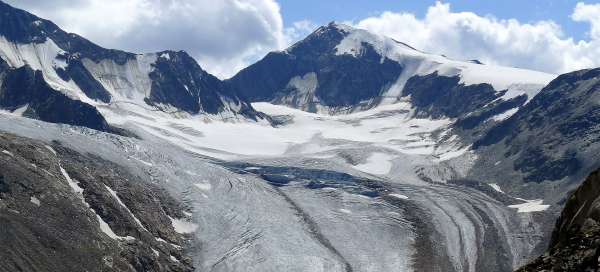 As an Alpine country, Austria can boast dozens of beautiful glaciers, but unfortunately they are shrinking every year. On several of them it is possible to ski almost all year round. The king of all Austrian glaciers is the Pasterze, which is the longest of them and can be found below the country's highest mountain, the Grossglockner. Let's take a look at the Austrian glaciers, which are definitely worth a visit.
The largest glacier in Austria
|
Altitude: 2 500 m / 8 202 ft
More than eight kilometers long glacier Pasterze is not only the largest glacier in Austria, but also… continue reading
The most visited glacier in Austria
Altitude: 3 003 m / 9 852 ft
Hintertux is the last settlement in the Tuxertal valley. It is one of the most famous ski resorts in Austria.… continue reading
A system of several glaciers on the Dachstein
Altitude: 2 690 m / 8 825 ft
The path is absolutely clear, you can't get lost. You follow a path prepared by a log, where a pole is… continue reading
The second largest glacier in Austria
Altitude: 2 954 m / 9 692 ft
The end of the Kaunertal valley is filled by the mighty Gepatschferner Glacier, which is the second largest… continue reading
Glacier above Kaprun
Altitude: 2 750 m / 9 022 ft
The beautiful pyramid of the Kitzsteinhorn mountain rises above the famous ski resort of Kaprun. The glacier… continue reading
Applaud the author of the article!
Articles nearby
Part of gigalist
Experience:
What to experience in Austria
In Austria, a beautiful Alpine country, you should definitely experience its nature. You will find beautiful lakes here, not only… continue reading