A short walk along the desert coast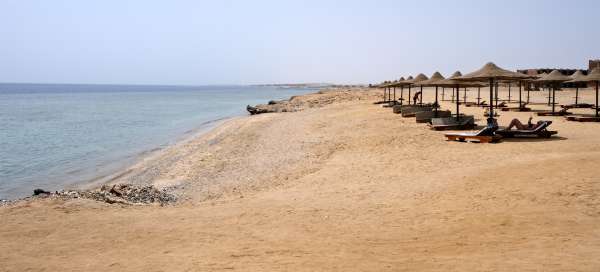 There is not much to walk on the desert coast in the Marsa Alam area due to the fact that hotel beaches are not open to the public or guests from other hotels in most cases. However, there are exceptions where no one watches it much and you can take a walk between several hotels. For example, you can walk along the coast between the two resorts of Shoni Bay and Bliss Nada
Beach at Shoni Bay Resort
Compared to other hotels in the vicinity, the beach at Shoni Bay Resort has the advantage that it is relatively easy to swim here even without a long jetty and that there is a very nice coral reef nearby.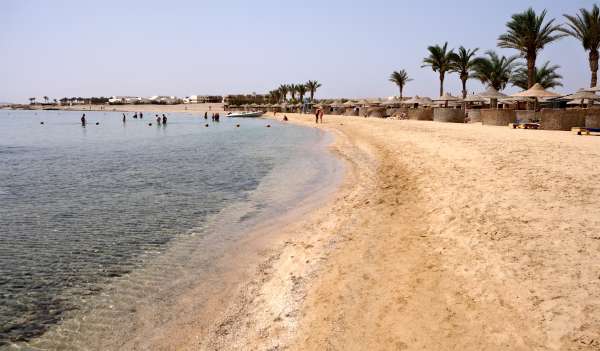 Road to Bliss Nada
There is roughly 600 meters of deserted coastline between hotels (in the Marsa Alam area, hotels are generally 500–1500 meters apart, so you're basically in the desert). The sea here is shallow – you cannot swim.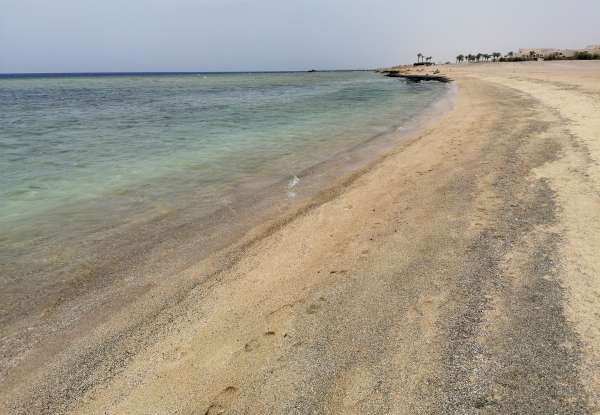 Stingray in Marsa Alam
It lives here even in shallow water right next to the shore. It is not a problem to spot stingrays here.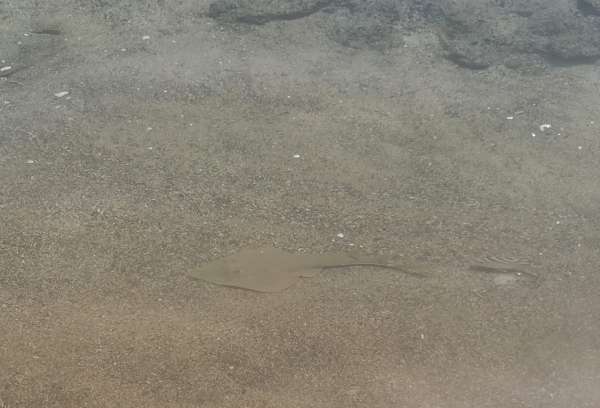 A view of the desert
About halfway between the hotels, a view of the Egyptian interior opens up. The wasteland is disturbed only by unfinished houses, typical for Egypt.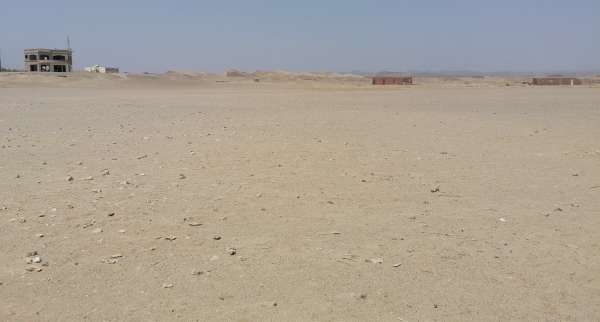 Bliss Nada Hotel Beach
You cross a small terrain hump and you are already at the edge of the Bliss Nada Hotel. The northern beach is large but unsuitable for swimming.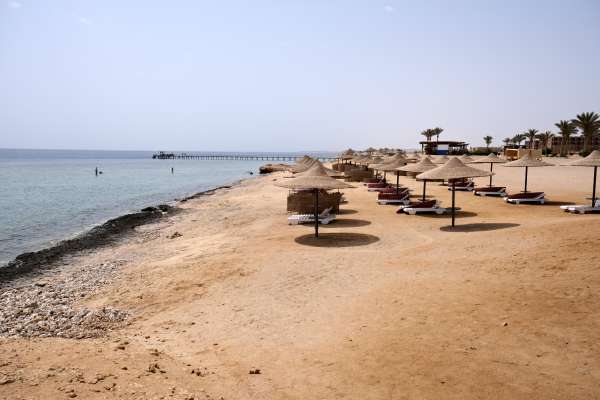 Pier at Bliss Nada resort
If you want to snorkel or swim at the Bliss Nada resort, you have to use the local jetty.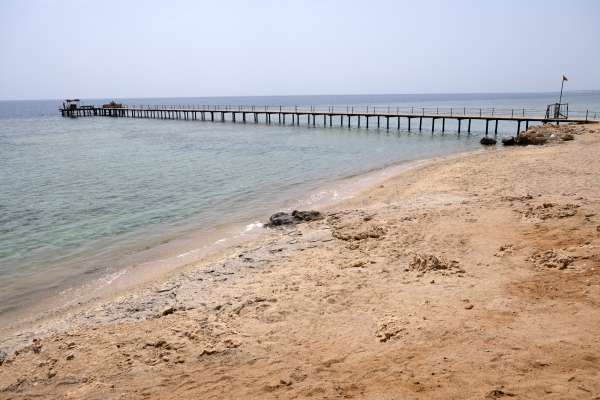 A smaller beach behind the pier
There is another beach behind the pier, but also unsuitable for swimming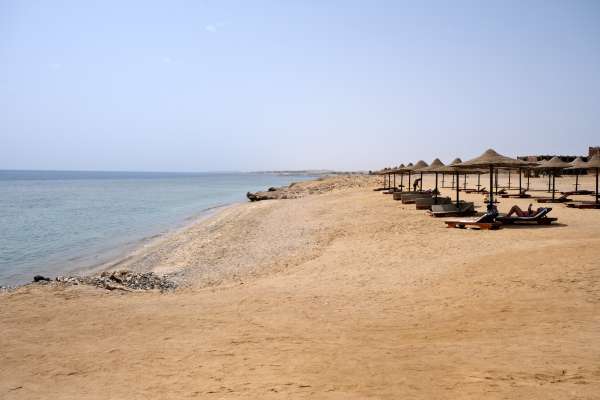 View from the pier
When viewed from the jetty, you can see a shallow coral plateau unsuitable for swimming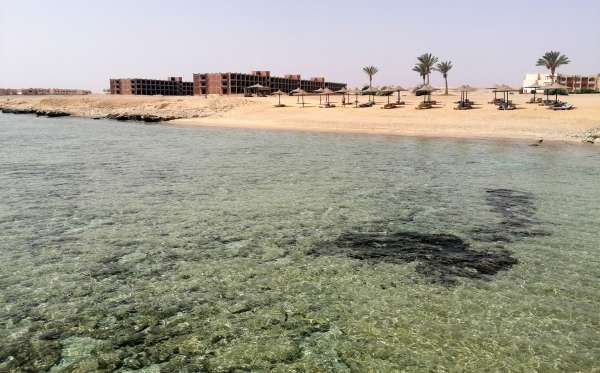 Applaud the author of the article!
Articles nearby
Thanks!
Have you been there? Write a review of this place
Already rated by 0 travelers