Wadi Rum III.
Around rock bridges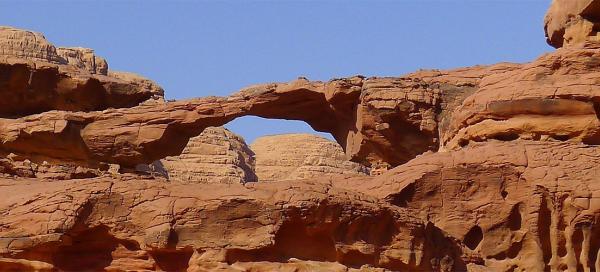 The trip continues through interesting landscape with another two rock bridges reminiscent of more than 12,000 kilometers distant National Park Arches in the west of USA. But what is different is that you can walk along the rock arches as you like. The way then continues to the mesa Khazali, where is a nice canyon. From here you can either return back to the village of Wadi Rum or have dinner and overnight stay in a bedouin camp. If you take up this option, you can enjoy both the sunset and sunrise in this fabulous area.
Rock Bridge Um Fruth
Compared to rock bridge on Mount Burdah is Um Fruth easily accessible. Jeeps are parked almost directly below it and you will be directly on it in ten minutes of easy ascent.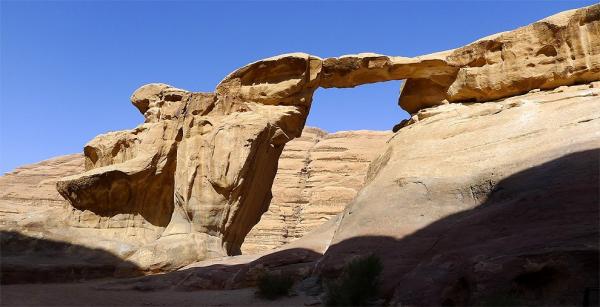 Um Fruth from nearby
Everyone is a little afraid before setting off to the other side of the bridge :-)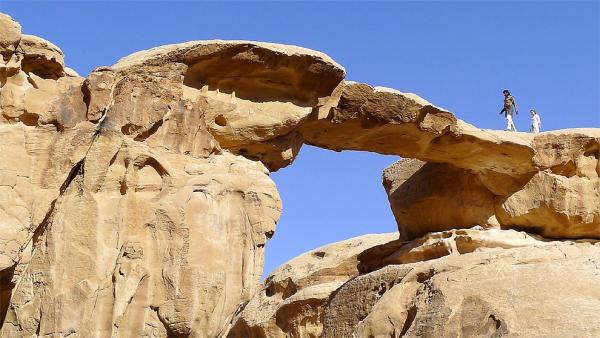 Mesas
After approximately half an hour exploring and admiring the views from the top of the rock bridge Um Fruth follows several kilometers long drive to the next rock bridge. The scenery is still beautiful – mesas rising from the desert.

 
Small rock bridge
Although Small rock bridge is indeed the smallest of all, the view from it is great – nothing interferes the view far and wide.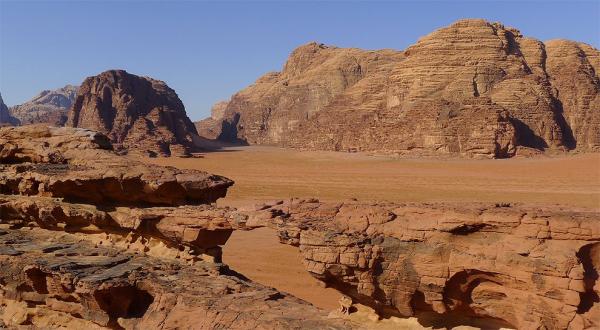 Across Small rock bridge
Small rock bridge is quite narrow and does not look very solidly. So every tourist must be careful not to fall down.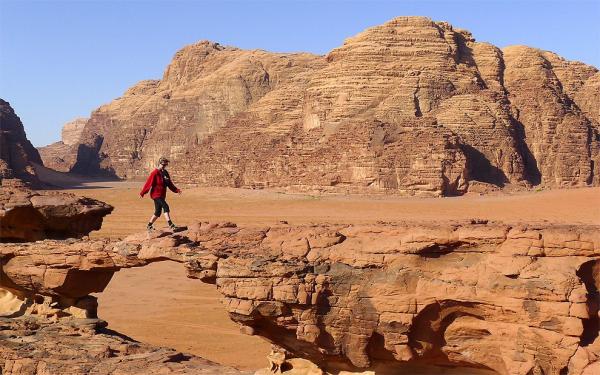 The monumentality of Wadi Rum
The jeep serves as a nice benchmark to the monumentality of the local mountains.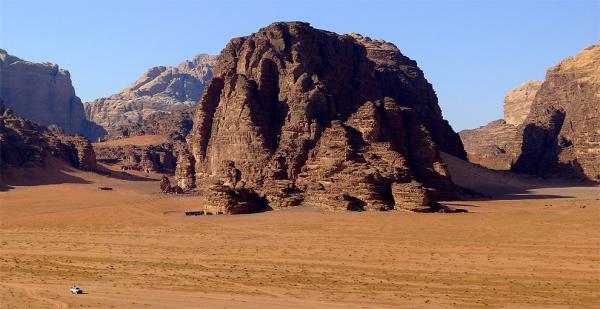 Khazali canyon
The last stop is the canyon in mesa Khazali. Water sometimes flows from here and that is why there are quite high trees at its mouth.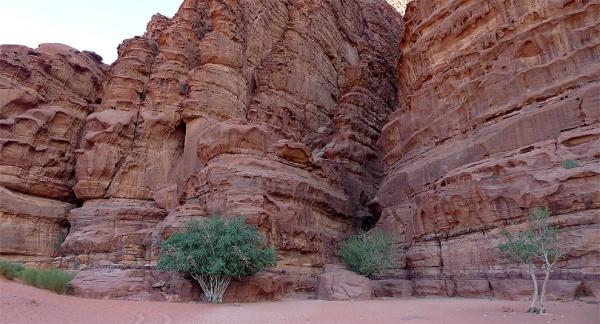 Khazali canyon interior
The canyon gets extremely narrow after a few meters – it is not even two meters wide, but the walls are about tens or hundreds meters high. Only rock stages will hinder you in the further way, so it will depend only on your ability how far you get. But it can be extremely dangerous here during a storm.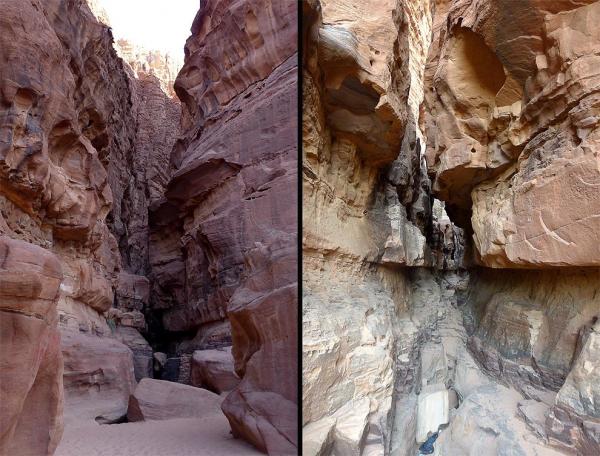 Late afternoon in Wadi Rum
Some people go back to the town of Wadi Rum in the evening (they make quite a mistake, because the sunsets and sunrises are really amazing here), but most tourists accommodate in some of the increasing number of bedouin camps scattered pretty decently throughout the area.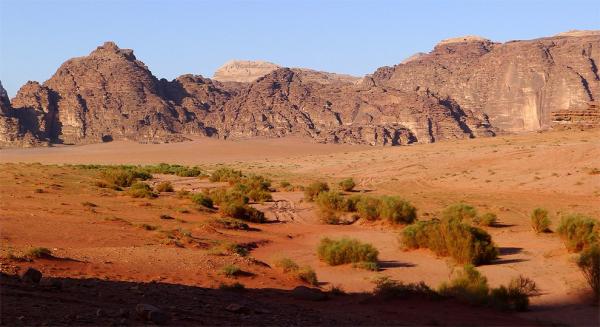 They want there (0)
Be the first, who want to go there!
Have you been there? Contribute a good advice to travelers who want to go to this area or add places to your visited list.
Do you want to go there? There is nothing easier than having to deal with others and go on a trip or get tips on where you want to go.
Part of itienary
Article:
Trip to the desert of Wadi Rum
Amazing orange desert Wadi Rum is somewhat unjustly in the shadow of Jordan's largest tourist magnet – rock town Petra. For… continue reading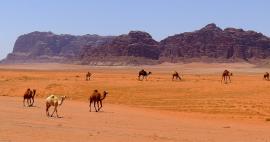 Applaud the author of the article!
Thanks!
Have you been there? Write a review of this place
Already rated by 0 travelers