Memorial to the victims of the German concentration camp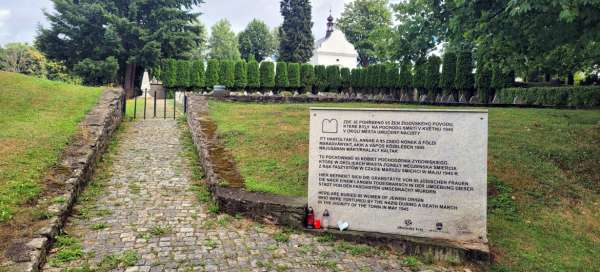 In the northeastern part of the South Bohemian town of Volary, next to the cemetery, there is a place where 95 Jewish women, victims of the death march from the German concentration camp Flossenbürg, were buried – a symbolic burial ground and monument from 1990.

Death march
The death march, later referred to as Volarský, left on April 13, 1945, from one of the branches of the German Flossenbürg concentration camp. The female prisoners were driven by German guards towards Aš, Františkovy lázně and Svatava, where they rested for a while, then continued to Šumava, where they were caught by the end of the war.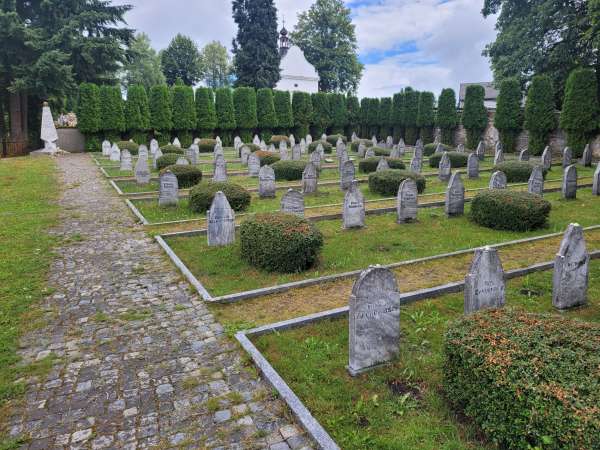 Hundreds of victims of the march
Those women who survived the hardships of the German concentration camp were forced to make a grueling march. Women died on the way by the dozens. In order not to die of hunger, they fed on dry grass. The nights were freezing and therefore some froze. Those who could not go further were immediately shot by the Germans.
A total of 278 women did not survive this march, of which 95 are buried in this cemetery. The march lasted 29 days and the women traveled several hundred kilometers during it. Only 52 female prisoners survived. Their average weight after liberation was only 37 kilograms.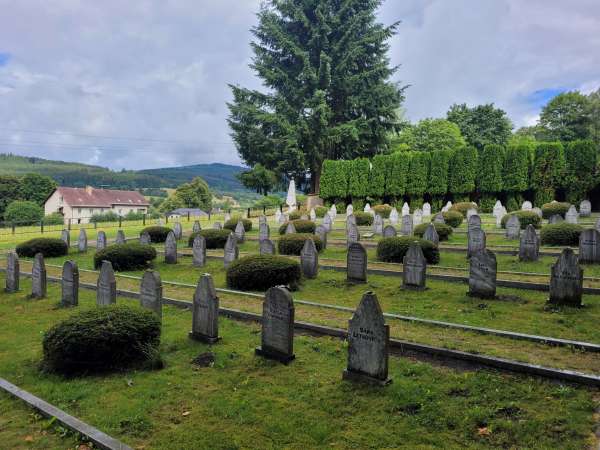 End of the march in Volary
Those who were not murdered or died of exhaustion arrived at Volar on May 4, 1945, where the end of the war overtook them. The survivors were taken to a local infirmary, where US Army medics began to care for them. Unfortunately, despite all the care, many impoverished women died here.
The surviving women identified the remains of the victims. On May 11, 1945, a joint funeral was organized in Volary for the victims who were brought from the surrounding area. The American commander of the town ordered the local Germans to walk past the coffins of the impoverished women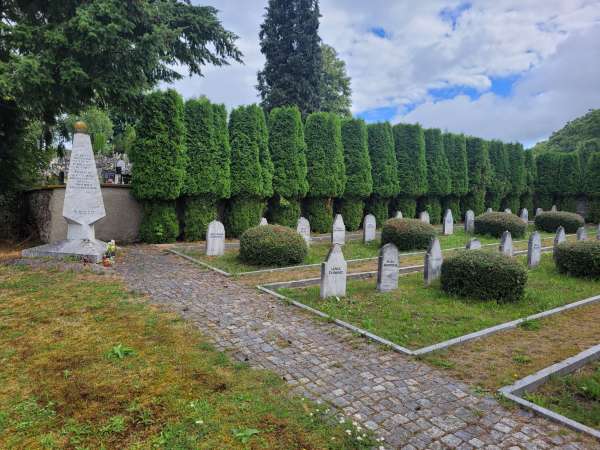 Statue next to the monument
A 2.6 meter high metal sculpture depicting the torso of a woman is erected on the hill next to the monument. It is a work of sculptor Vojtěch Pařík created in 1975.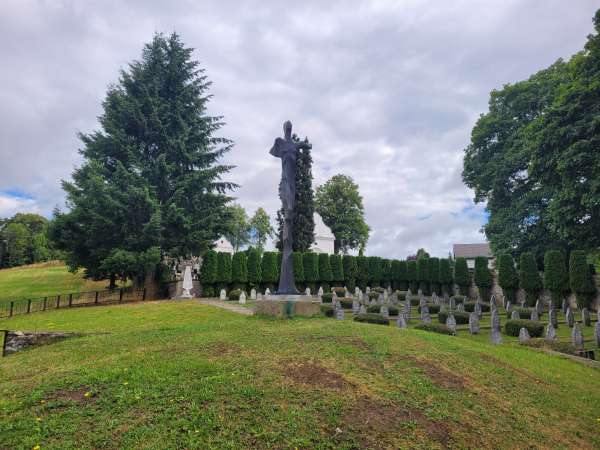 Applaud the author of the article!
Articles nearby
Thanks!
Have you been there? Write a review of this place
Already rated by 0 travelers