Šumava town with a well-preserved Renaissance core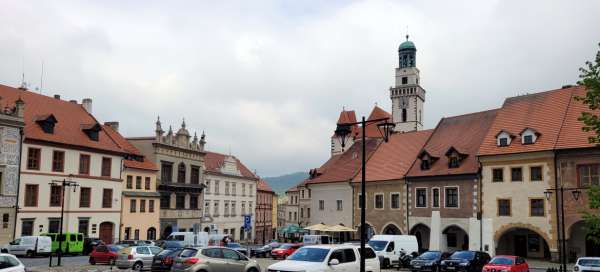 The town of Prachatice is located 35 km west of České Budějovice. It boasts a beautiful historic core, which was declared a city monument zone in 1981. Its location makes it an ideal starting point for trips around Šumava.

Large square
In the very center of the historic core is a large square surrounded by a number of beautifully renovated Renaissance and Neo-Renaissance houses.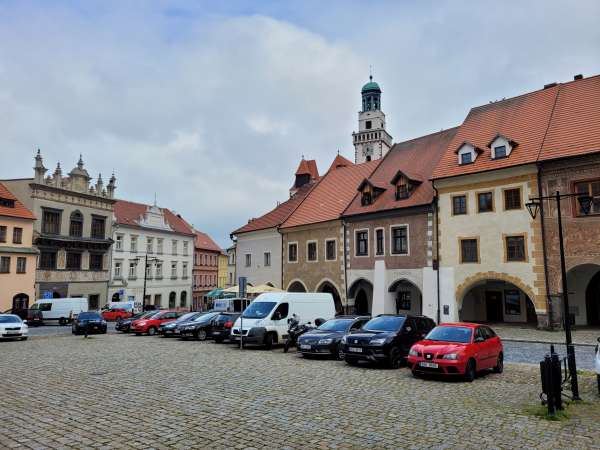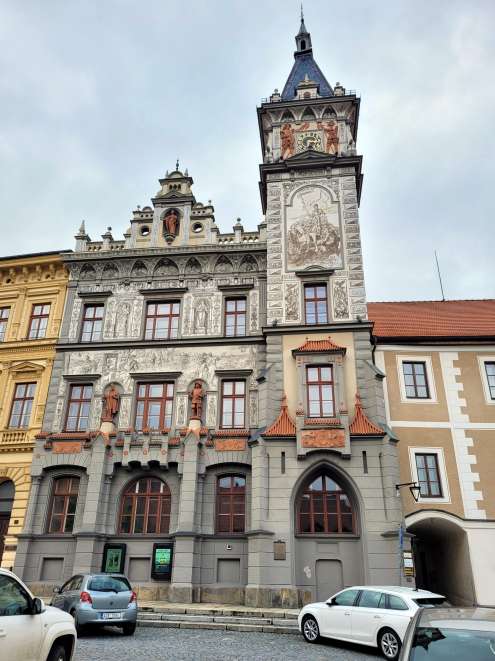 New townhall
Neo-Renaissance building from 1903. Interesting is the statue of Prachaticia, the protector of the city, located in the nice attic.
National House
The local Sokol bought the house, rebuilt it and opened it in 1903. It served mainly for association activities.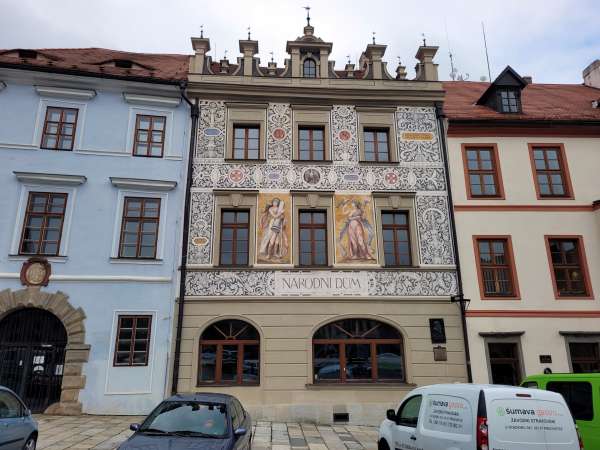 Heydl House
Renaissance bourgeois house with rich sgraffito decoration.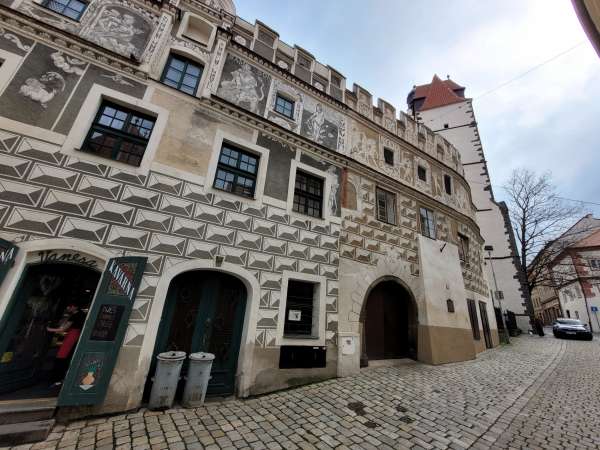 Rumple's House
House of the wealthy Rumpal family richly decorated with sgraffito. The house served as a city brewery from 1671.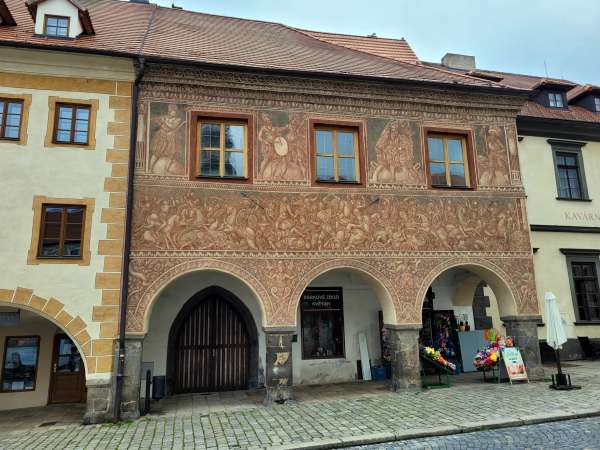 Sitra's house
A Renaissance burgher's house whose current form dates from 1604. The interestingly painted facade by Šebastián Hájek depicts, among other things, ten Czech kings. Now the building houses the Prachatic Museum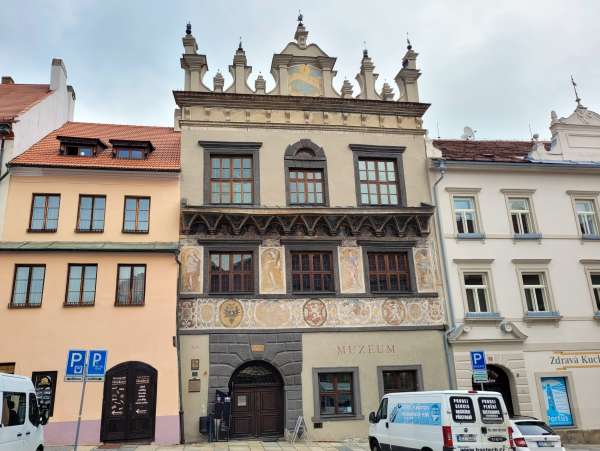 Prachatic Museum
The floors of the museum are dedicated to the history of the city and its important native Saint Jan N. Neumann.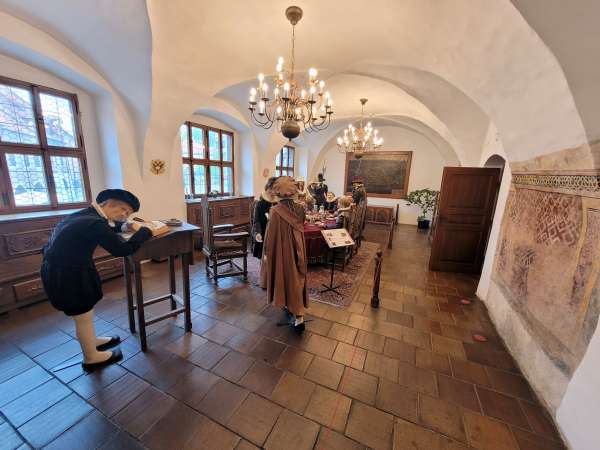 The Golden Path exhibition
On the ground floor of the museum, there is an exhibition dedicated to the Golden Path, which was a system of medieval trade routes. Thanks to its location on this road, the city became very rich.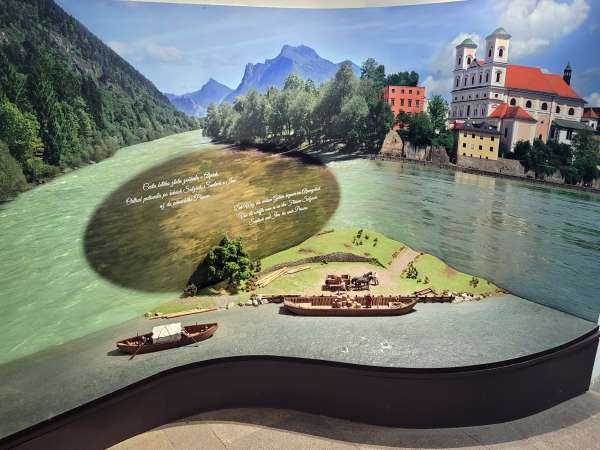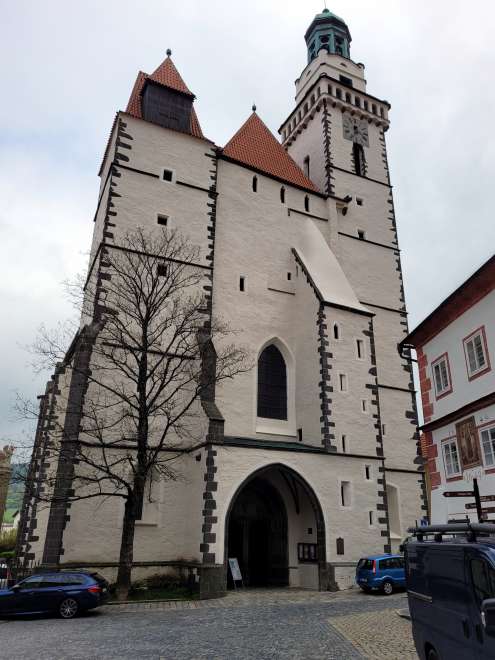 Church of St. Jacob the Greater
The oldest evidence of the existence of this three-aisled church dates from 1359. The southern tower of the church serves as a lookout tower.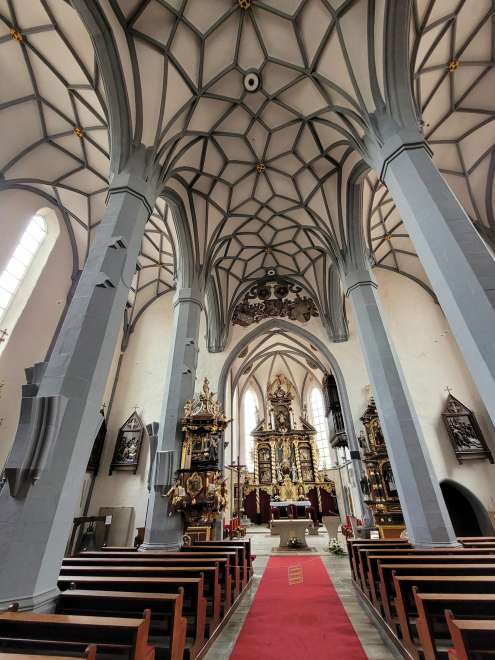 Church interior
During a tour of the interior, the mesh vault of the three naves, which is a top example of high-end Gothic architecture, will be of particular interest.

City fortifications
The city of Prachatice has been protected by city walls since the 14th century. The city was entered through two gates. Today, part of the walls and the Lower Gate have been preserved.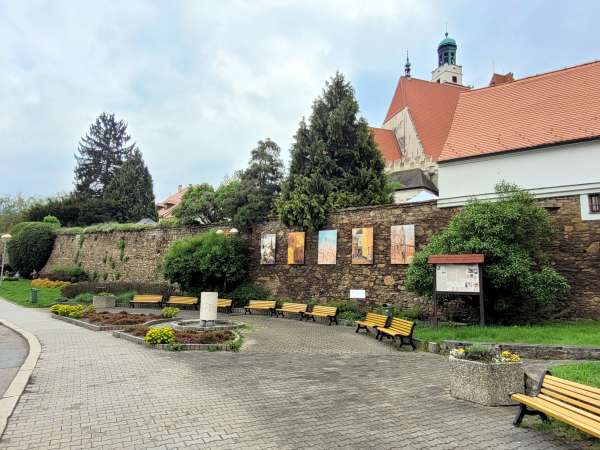 Lower gate
The Lower or Písecká Gate is composed of an outer and an inner gate, which belong to two bands of city walls. The massive outer gate is decorated with sgraffitos of Rosenberg roses.

Applaud the author of the article!
Articles nearby
Thanks!
Have you been there? Write a review of this place
Already rated by 0 travelers