Nevado Sajama
Nevado Sajama (6,542 m asl) is the highest mountain in Bolivia and impressive solitary volcano. You will have it in view all the time during the visit of the National Park and village of Sajama. This view is only a short way from the junction of international highway with the road leading to the village.
The village center
In the center of the village is small but beautiful altiplano church. Other houses around the square are small and simple cottages.
Simple accommodation
Do not expect any spectacular accommodation in Saja. But also a simple hostel may serve well. At least it is a bit more comfortable than sleeping in a tent outside the village.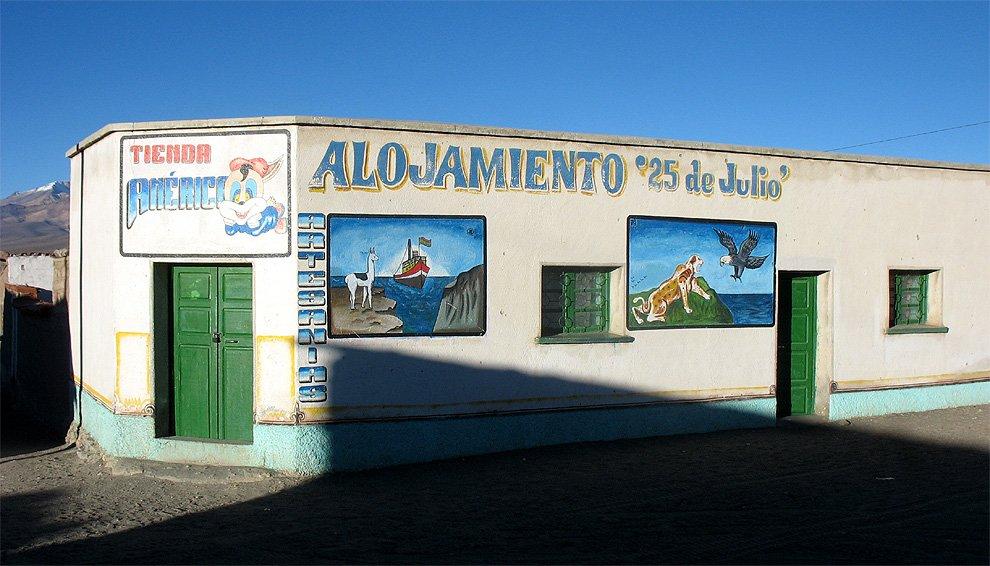 Sellers of souvenirs
You still can buy a genuine Bolivian souvenir here, therefore, if they have open.
Sajama
The village used to profit only from Ilama breeding. Nowadays it has also sometimes profit from the tourists, although there is certainly not such a bustle as in other parts of the country.
Deserted volcanic landscape
Volcanic massifs rise on each side from the upland plateau that is covered with gold altiplano grass.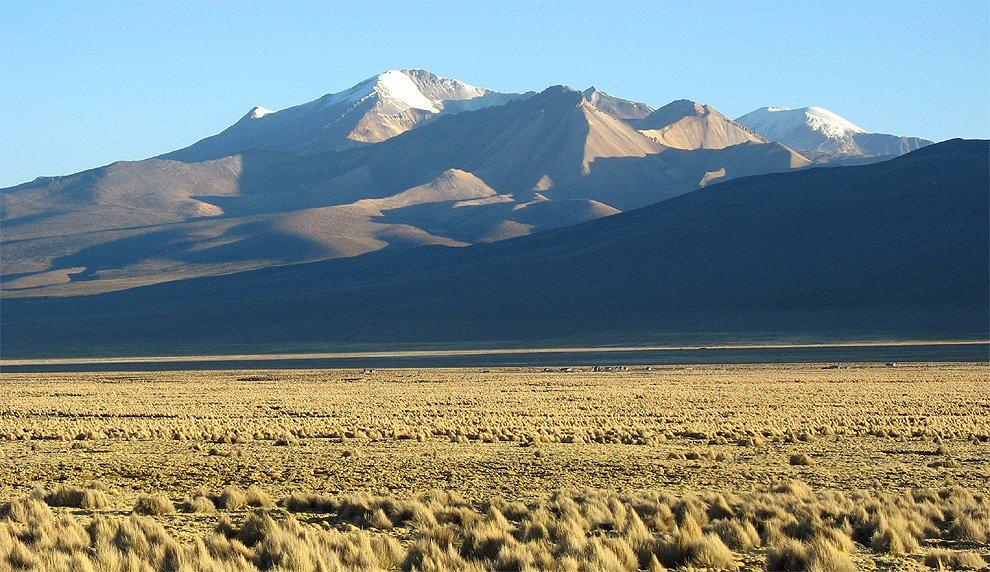 Sunset over Sajama
The volcano turns into a golden mountain during the sunset. Make sure you dress properly, because after the landscape hides in the shadows, the temperature rapidly drops well below zero.
Sunrise over Parinacota and Pomerape
Early in the morning it is worth to get up early and admire the "theater" of the sun on the other side – over volcanoes Parinacota and Pomerape.