Karimabad with Baltit fortress
After a nice, but tiring journey from Gilgit opens a lovely view of the town, on the top of which thrones the ancient Baltit fort interesting not only for its architecture but also for views from its roof. The town lies tactically at the river flowing here from Ultars meadows below the shield, which exceeds the surrounding landscape by five kilometers.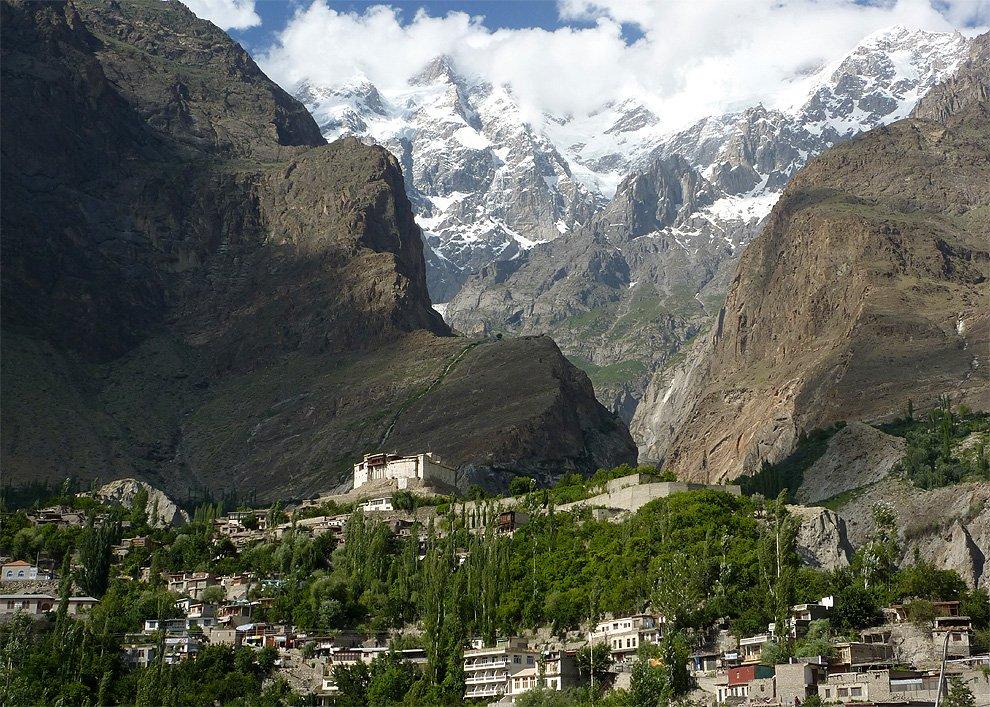 Old buildings
Karimabad is, of course, full of new buildings, but you can still find here the nooks with original interesting buildings made of "mud ".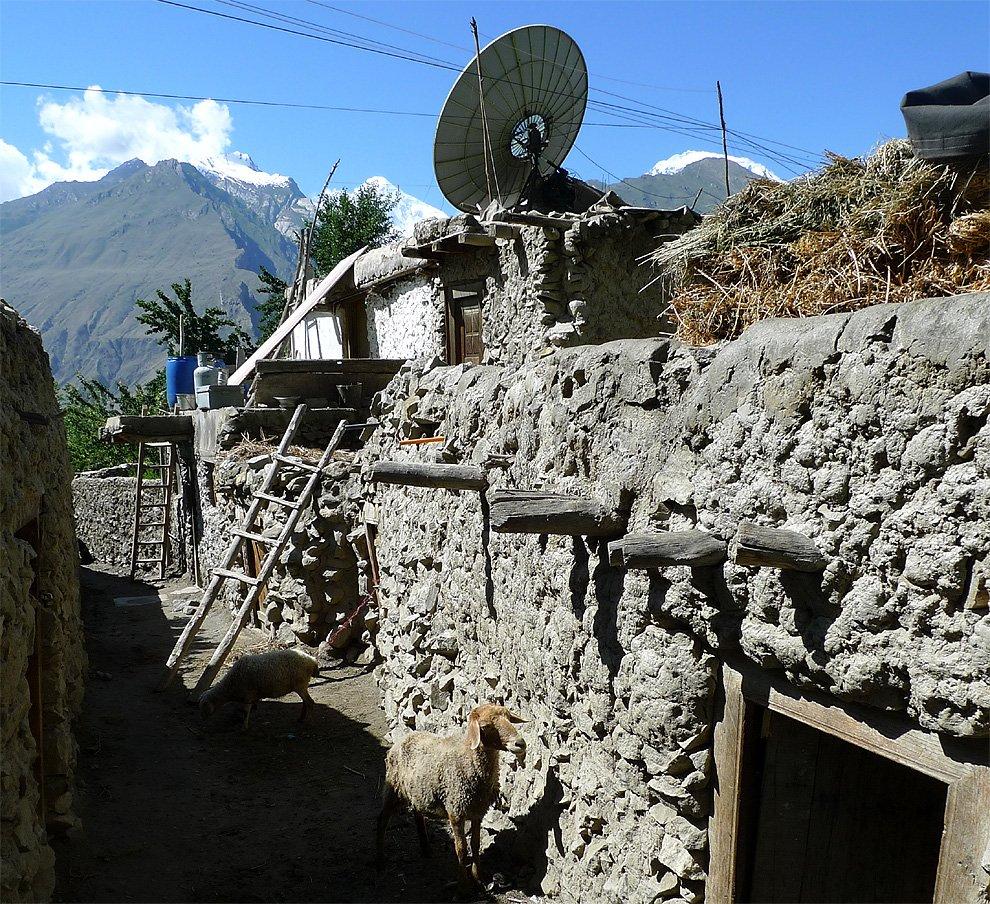 Hunza valley and Rakaposhi
The most classic and beautiful local view of the green oasis bordering the river and above all this towers Rakaposhi.
Rakaposhi during the day
Rakaposhi is the most interesting for photographers at sunrise, when it is beautifully red-colored. Around noon it shines as a white diamond and it is almost lost in the evening light.
View on Diran peak
View of the southeast is of a massive side valley, from where trekkers meet after the demanding crossing of Hispar la or after trip to the stunning Lake Rush.
Houses with flat roofs
Local old houses are literally glued to each other. Flat roof is practical for drying local renowned apricots.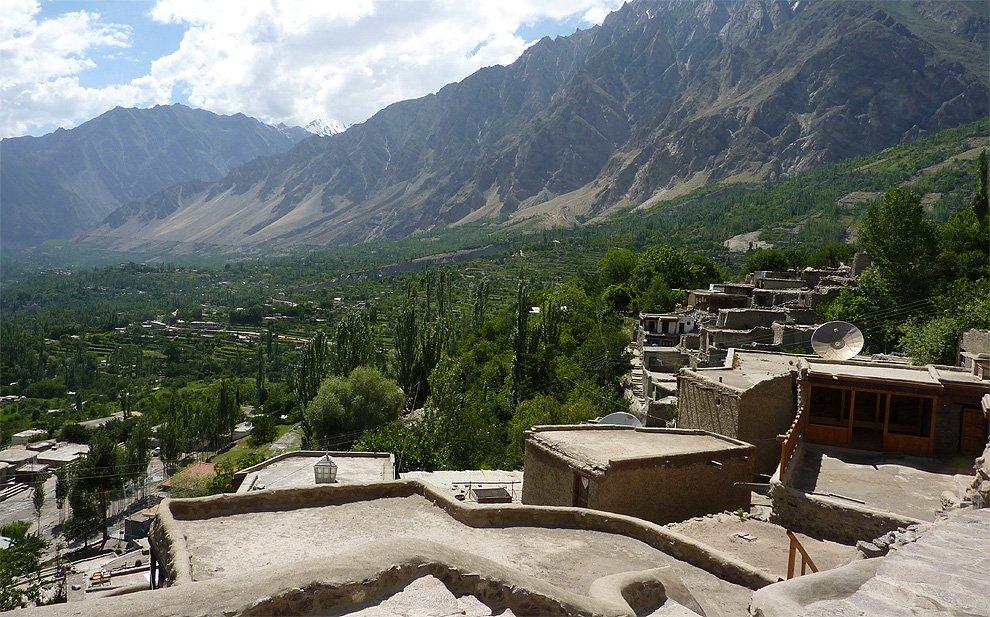 Sports field
Even in Karimabad, a town on a hill, you can find a flat area suitable for football or polo. You just have to be very careful not to get the ball falling down the slope.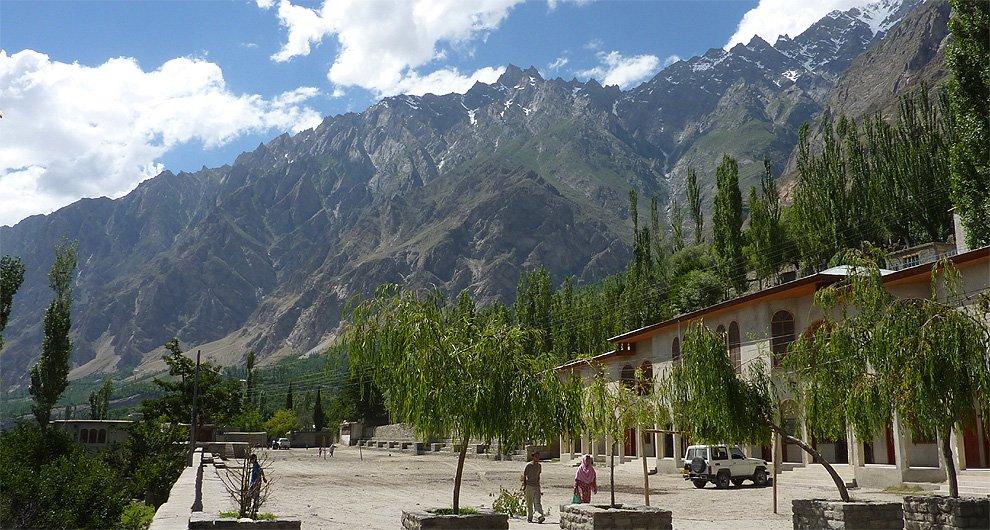 The canyon of the side valley
Massive gorge of the side valley will end your walk around the neighborhood. You might bypass it only by long descent.