A walk to Altit
Easy walk from Karimabad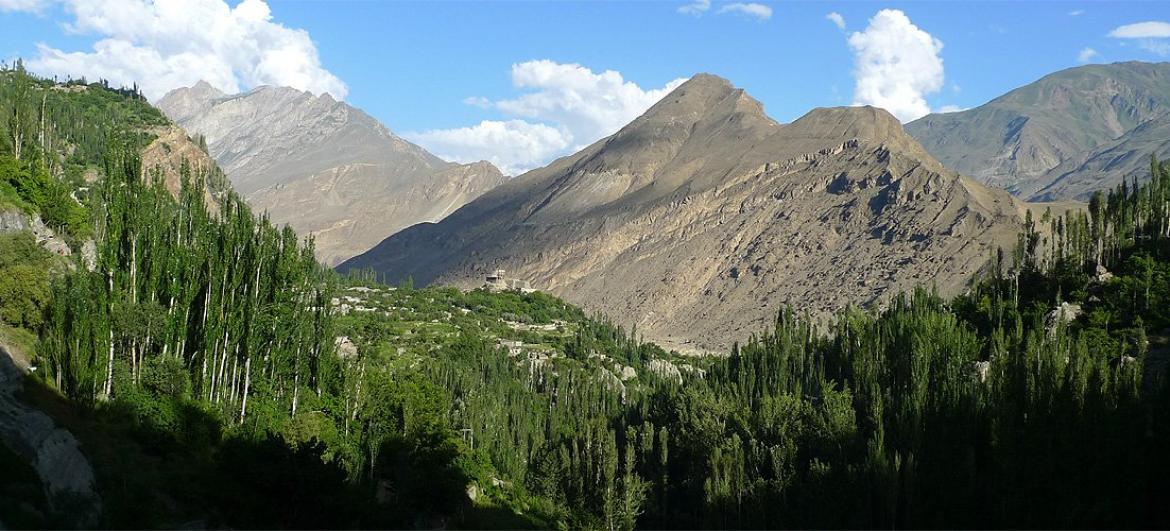 If you would like to explore the old town and fortress in Altit, the best way to go there from Karimabad is by walk along not busy little road leading high above the Hunza valley. The views of the valley and in the direction of Ultar meadows or at Diran peak are very nice. In addition, it makes altogether only five kilometers to get there and back.
The view from the pass
The most important is to find the beginning of the path – then you cannot lose :-). Approximately 300 meters below the old town in Karimabad /where the highway turns right/ is a small detour to a small road leading to Sultanabad, or more precisely to Altit. From the pass (2360 m asl) the small road twists down to the bridge over the river flowing from Ultar meadows. After a little while you can see the goal of the trip – Altit fort (see the introductory photo of the photoreport).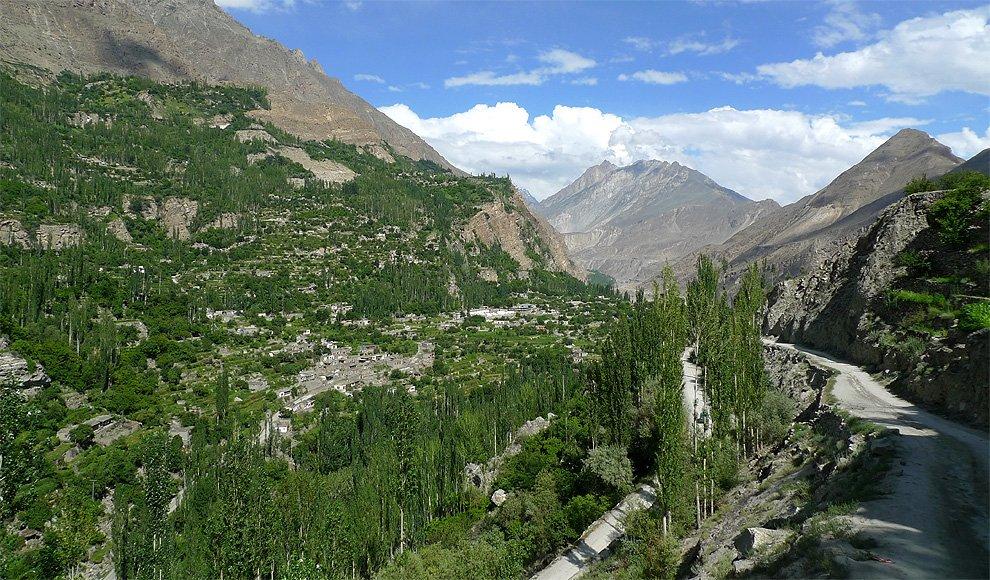 View of the massif of Ultar
Nearly all the photos westwards in the direction of massif of Ultar Peak have a strange perspective, because the photographer is reclining. The terrain rises in this direction really greatly.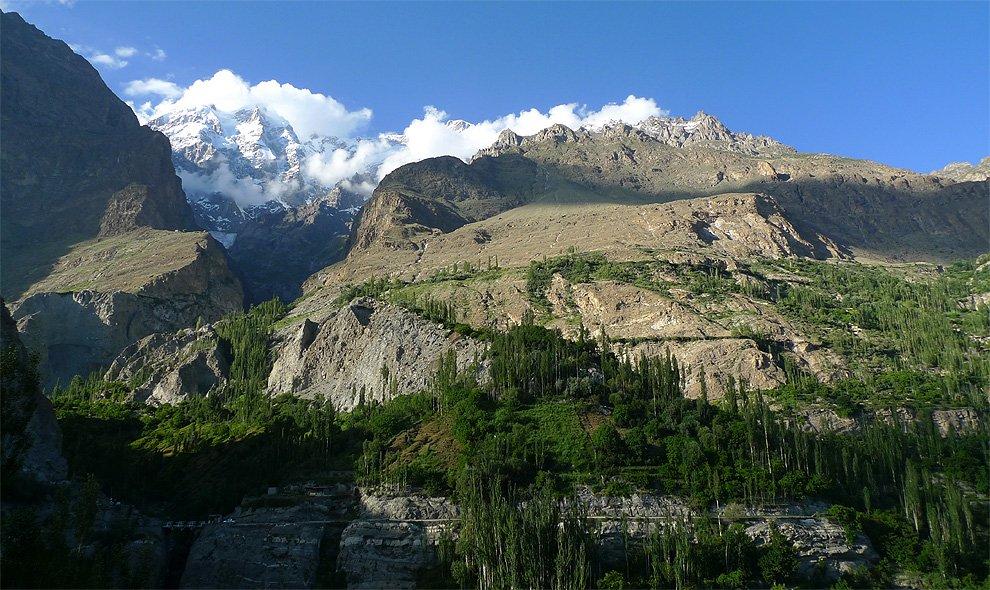 End of Hispar valley
Very nice view is on the other side of the valley, where the famous trek across Hispar pass ends.
On the way
It is really not possible to lose the way:-)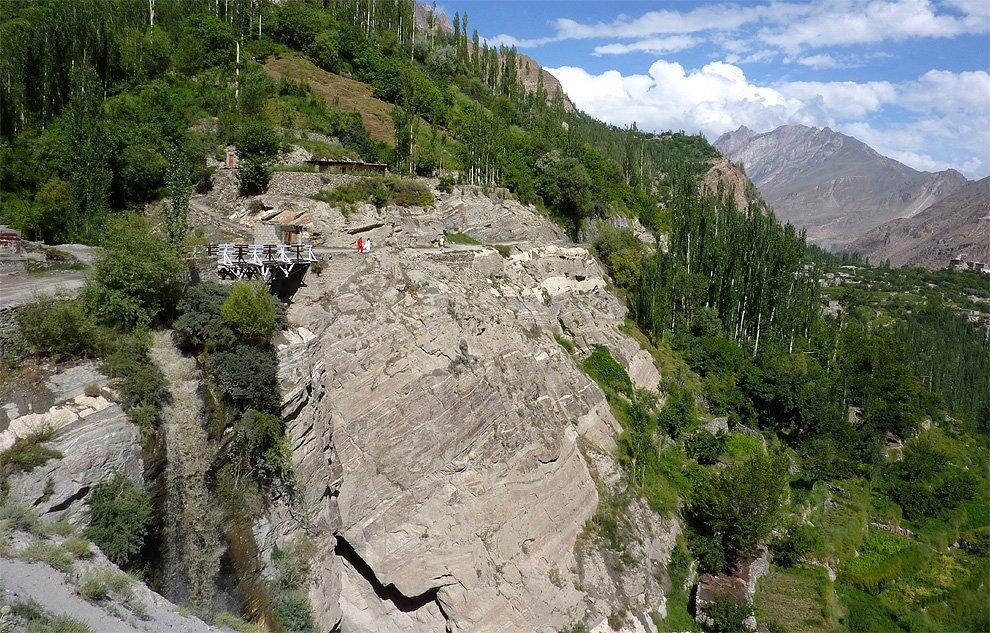 Diran Peak
After the evening return back to Karimabad you can nicely see the spike of Diran Peak (7266 m asl). Vertical sides of the Hispar valley end are truly monumental.
Practical information
Part of itienary
Article:
Trip to Karimabad
Hunza valley enclosed by ice karakorum giants offers countless number of amazing long treks and one day trips. Also lovers of… continue reading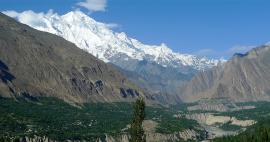 Thanks!
Did you like this article or not? Rate it!
Already rated by 0 travelers
Applaud the author of the article!
They want there (0)
Be the first, who want to go there!
Have you been there? Contribute a good advice to travelers who want to go to this area or add places to your visited list.
Do you want to go there? There is nothing easier than having to deal with others and go on a trip or get tips on where you want to go.