Trip to Karimabad
Heart of Hunza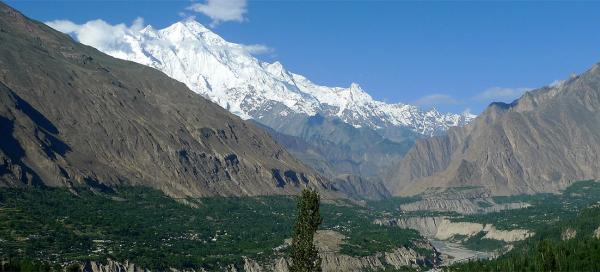 Hunza valley enclosed by ice karakorum giants offers countless number of amazing long treks and one day trips. Also lovers of history will like it here, because there are ancient fortresses built on tactical places over the river. Everything is easily accessible from the tourist center of the valley – Karimabad.  
Day 1
Seeing Karimabad
Journey to Karimabad along the Karakorum highway is long and tiring whether you come from the south from Gilgit or you come to Pakistan from the north via Khunjerab pass. The rest of the day can be used to explore the old part of town and relax on the rooftop with stunning views of Rakaposhi and Diran peak.
 
Part of itienary
Article:
Drive Gilgit - Karimabad
Hundred kilometers along the Karakoram Highway between Gilgit and Karimabad can easily stretch to five hours. This travel in a… continue reading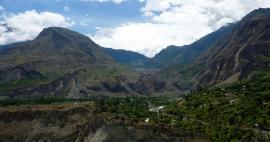 Part of itienary
Article:
Visit of Karimabad
If Gilgit is a gateway to Hunza valley, then Karimabad (2435 m asl) is his heart. This town wonderfully located in almost 350… continue reading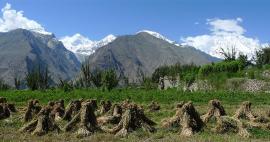 Day 2
Seeing the fort in Karimabad and Altit
The next day visit the old castle in Baltit and another in neighboring Altit. In the castles are small exposures of original life and in addition, from there are beautiful views of the surrounding stunning countryside.
 
Part of itienary
Article:
Visit of Baltit Fort
Above the Old Town in Karimabad rises beautiful ancient castle – Baltit – the most formidable fortress in the valley of Hunza.… continue reading
Part of itienary
Article:
A walk to Altit
If you would like to explore the old town and fortress in Altit, the best way to go there from Karimabad is by walk along not… continue reading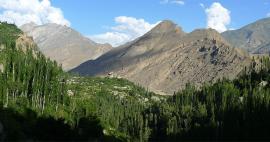 Part of itienary
Article:
Visit of Fort Altit
On a small rocky cliff high above the river Hunza stands an ancient watchtower that guarded the trade route. It is also a very… continue reading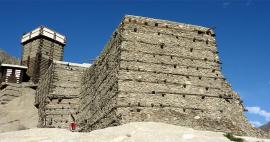 Day 3
Ascend to Ultars meadows
The third day is for lovers of high mountain hiking. The most typical hike from Karimabad is long ascent to Ultars meadows surrounded by massive peaks headed by Ultar Sar (7 388 m asl). The most photogenic rock tower, however, is Lady Finger.
If you want to extend this trip for a day, spend the night in the hut in the meadows and set out early in the morning to Honn pass for the best view of Hunza valley. 
Part of itienary
Article:
Ascent to Ultars meadows
Ascent to Ultars meadows is the most popular day hike leading straight up above the narrow and steep canyon at the upper part… continue reading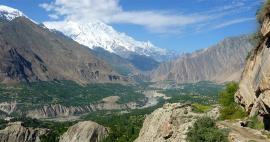 Tips for trips for other days
Karimabad is the starting point for a wide range of treks, so if you have free days available, do not hesitate and go towards Karakoram.
The best known and most popular trek in the surroundings is the walk to the amazing lake Rush (4 618 m asl)
Nice is also the walk to Rakaposhi BC
Even if you do not plan to continue on to the north, take a trip to lake Attabad
Part of itienary
Article:
By boat across the lake Attabad
Only eleven kilometers north of Karimabad is a beautiful turquoise lake, which came into existence in January 2010 by a gigantic… continue reading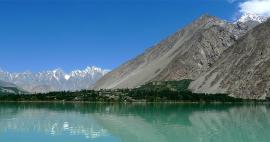 They want there (0)
Be the first, who want to go there!
Have you been there? Contribute a good advice to travelers who want to go to this area or add places to your visited list.
Do you want to go there? There is nothing easier than having to deal with others and go on a trip or get tips on where you want to go.
Applaud the author of the article!
Thanks!
Have you been there? Write a review of this place
Already rated by 0 travelers