The most beautiful valley in the Karwendel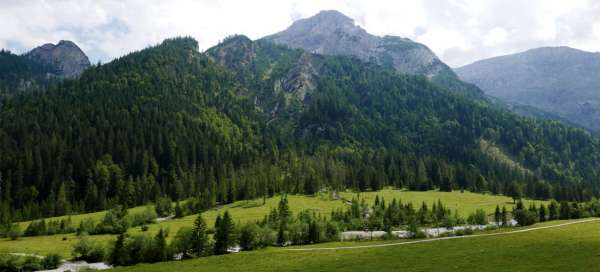 In the Karwendel Alps you will find a number of beautiful places, one of which is the picturesque Falzthurntal valley. It starts at the town of Pertisau, located on the shores of beautiful Lake Achensee. From here it is about a 7-kilometer pleasant walk (or drive on a toll road) to the large Alpengasthof Gramaialm. In front of it is a large parking lot along the road. From here you can continue on a range of beautiful tours.
Road through the Falzthurntal valley
At the western end of Pertisau you will find a toll booth – Mautstation Karwendertäler. There is an entrance fee of 4.5 Euros for a car. After a while, the tourist path leading to the other side of the river than where the road leads disconnects from the road. After a while you will reach the only crossroads – a turn to the smaller Gerntal valley. There are beautiful views at the beginning.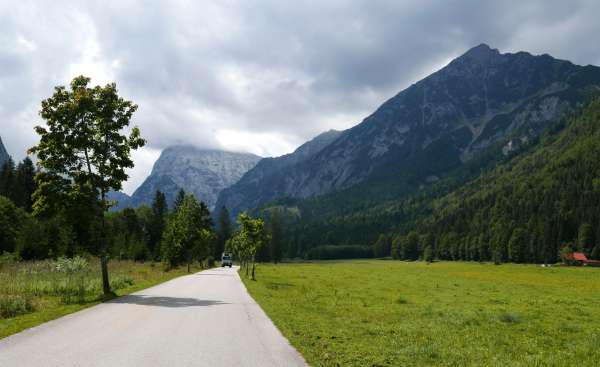 View back towards Lake Achensee
From the road there is a nice view of the whole valley and the pedestrian path on the other side of the river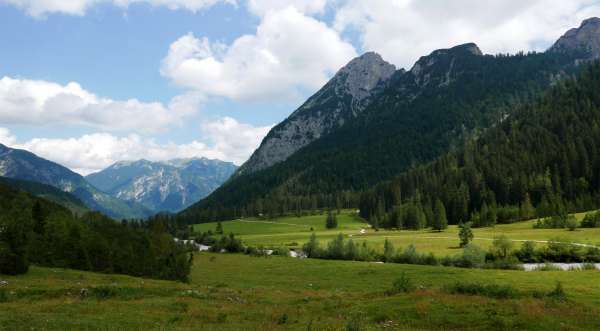 Panoramic view of the Falzthurntal valley
Due to its width and meadows, the Falzthurntal valley looks really picturesque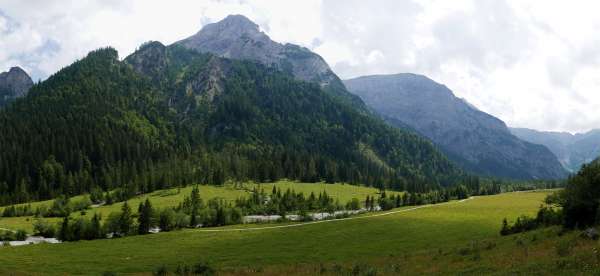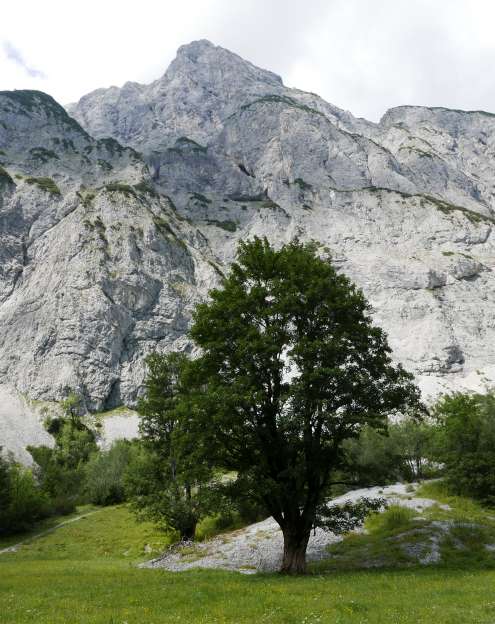 Pod Sonjochem (2,458m)
We are approaching the end of the road and above us rises the impressive wall of Sonjoch, which exceeds the surroundings by 1,200 meters. Absolutely amazing natural scenery
Climbing area Gramai
The almost vertical walls here offer countless secured Via ferrata paths. According to the educational board, there are a total of 15 paths, including the one that leads to the top of Sonjoch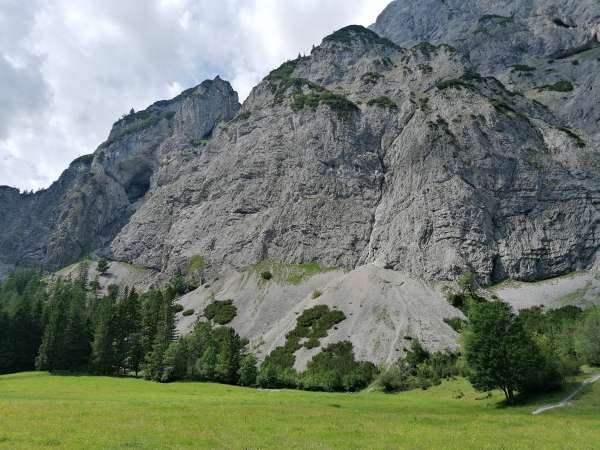 The end of the Falzthurntal valley
The surroundings of the Alpengasthof Gramaialm are quite busy, after all, it is the destination of hundreds of hikers who come here, coming from Achensee. From here you can see a massive rocky corridor that closes this beautiful valley.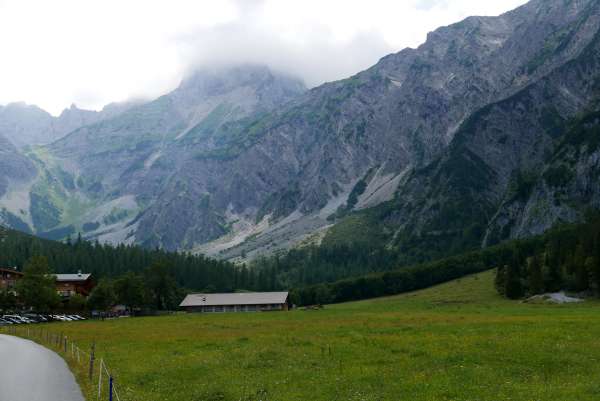 Gramaialm area
Gramaialm is a fairly large mountain farm or mountain hotel. There are meadows with cows around. From here it goes to Östliches Lamsenjoch or Sonjoch and many other routes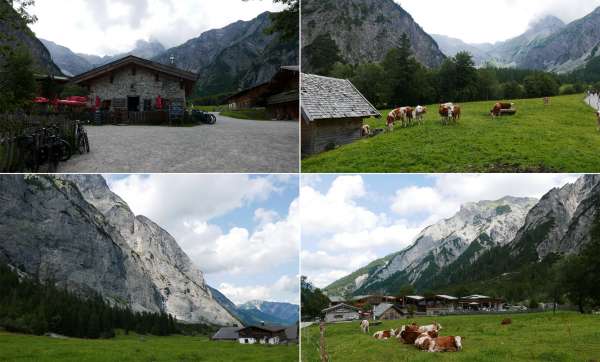 Applaud the author of the article!
Part of itienary
Article:
Trip to the eastern part of Karwendel
The Karwendel is a beautiful limestone mountain range north of Innsbruck and north of the Inn Valley. The eastern part of the… continue reading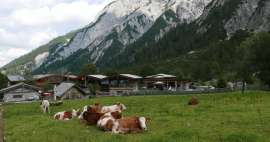 Thanks!
Have you been there? Write a review of this place
Already rated by 1 traveler