Ascent to the highest mountain of the Blanský Forest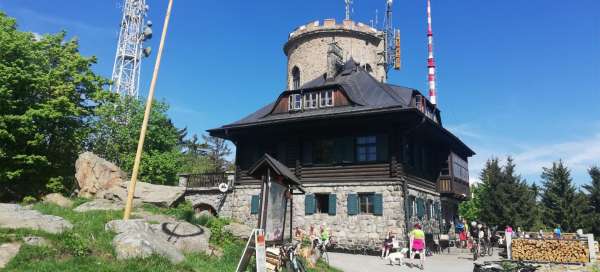 Kleť is the highest peak of the Blanský Forest and you will find it between České Budějovice and Český Krumlov. Thanks to the oldest stone lookout tower on the top, it is a popular excursion destination. There are a number of routes to the top. We will choose a simple circuit greatly facilitated by the local one-seater cable car, with the way down being a tourist route
Cable car to Kleť
The starting point for this trip is Krasetín, from where you can drive along a dead end road to a paid parking lot at the cable car (670 m above sea level). From here you can go straight up the path leading under the cable car or save more than 400 meters (the ascent path is boring without views) and go up the unique single-seater cable car. Keep this in mind if you are coming here with really young children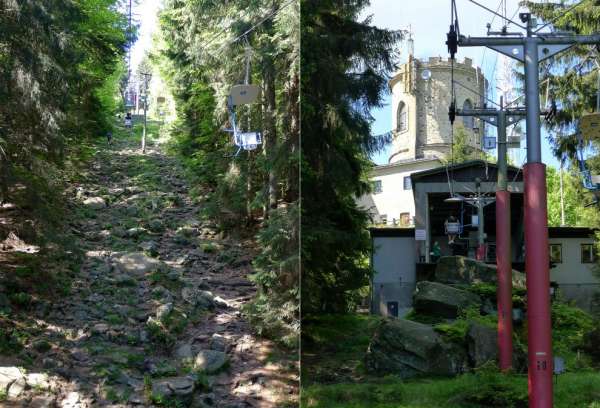 Kleti Peak (1084m asl)
After more than 15 minutes you are at the top station of the cable car from where it is only a few meters to the top of the mountain. There is not only a lookout tower but also a tourist cottage. More than hikers, you will meet cyclists here, as it is the most important cycling destination in South Bohemia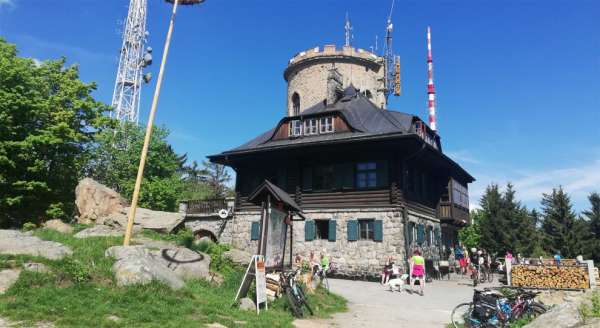 Lookout tower on Kleť
The main goal why to go to Kleť is the local stone lookout tower. The view from it is truly magnificent – with good visibility you can see the Alps on the horizon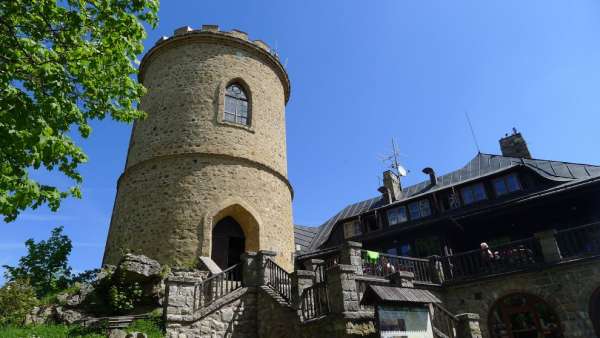 Part of itienary
Article:
View from the Kleť lookout tower
The lookout tower on the top of Kleť Mountain (1084 m above sea level) is considered to be the oldest stone lookout tower in the… continue reading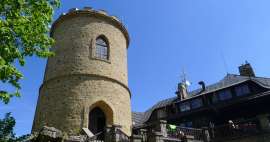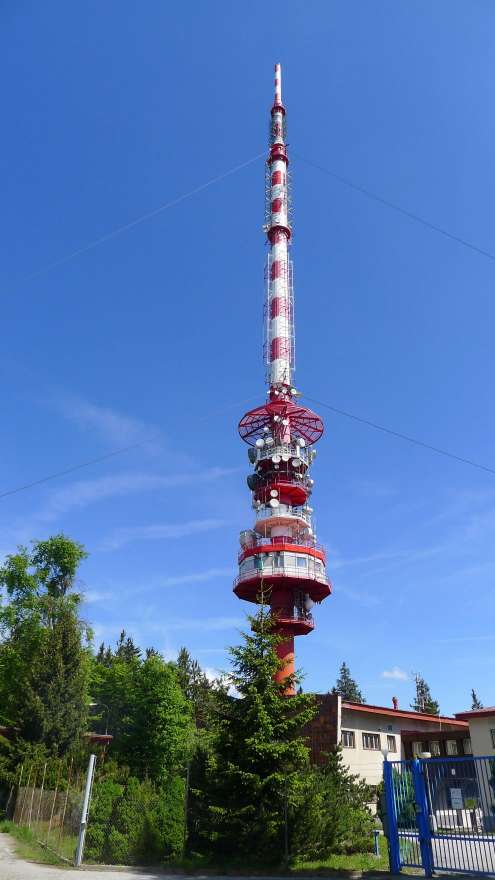 Television transmitter České Budějovice - Kleť
After getting bored, we set off from the lookout tower along the yellow hiking trail on a comfortable walking way back. After a while you will pass a tall TV transmitter (175 meters high)
Rock wall at Kleť
A few hundred meters from the TV transmitter, behind the place where the red tourist route descends to Chvalšina, you will come across a nice rock town – Skalní hradba na Kleť. Some of the local rocks are more than 15 meters high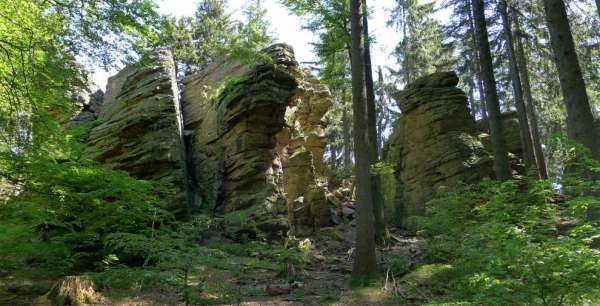 Kleť Nature Reserve
The road only gradually descends through a nice beech forest. You are in the Kleť nature reserve, where the beech forest is maintenance-free. Along the way, there is also an interesting nature trail Around Kleť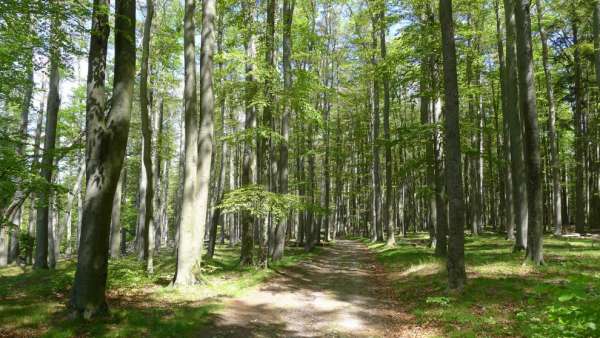 The source of the Chlumský stream
Our yellow route turns east and we will slowly come to the source of the Chlumský brook. Great place to refill water if you need to.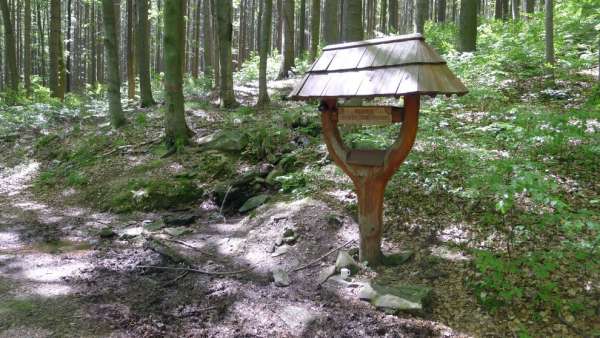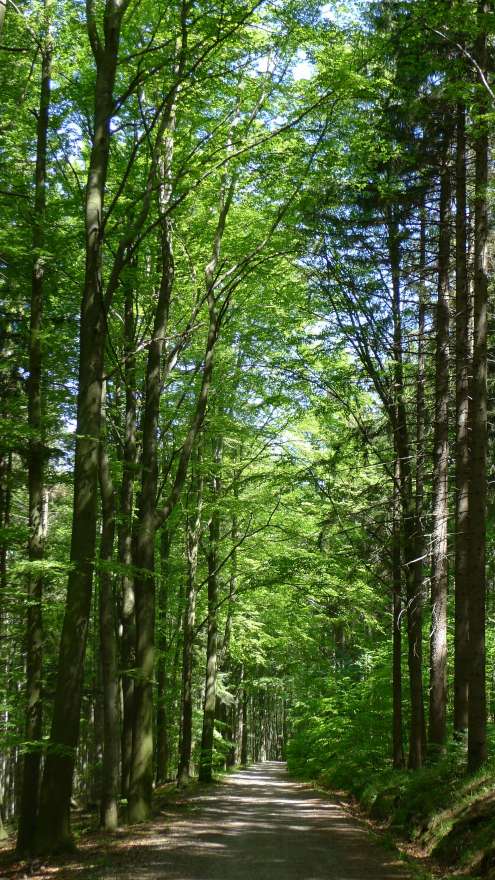 Mouček's way
You will reach the U tunelu crossroads, where you will connect to a wide path lined with tall trees. Here you will gradually walk back to the starting point of this excursion route
Applaud the author of the article!
Part of gigalist
Giga List:
The most beautiful trips in South Bohemia
South Bohemia offers a really diverse range of different trips – a tour of the local beautiful towns such as Český Krumlov, Písek… continue reading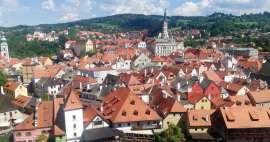 Part of gigalist
Giga List:
The most beautiful trips in the Czech Republic
The Czech Republic is extremely diverse in terms of small size. Here you will find several beautiful mountains, Tertiary… continue reading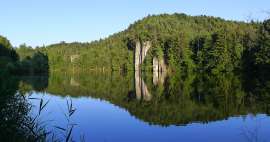 Thanks!
Have you been there? Write a review of this place
Already rated by 1 traveler