The neglected eighth island of the Canary Islands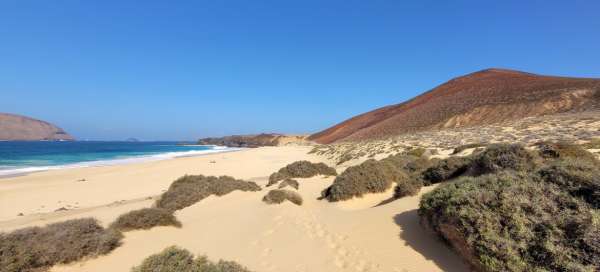 The Canary Islands in the Atlantic Ocean are a well-known tourist destination. There are a total of 13 islands, of which only eight are inhabited. But most people know Tenerife, Gran Canaria, Lanzarote and Fuerteventura. Recently, La Palma has become famous thanks to its renewed volcanic activity. Some tourists also add the islands of La Gomera and El Hierro. Indeed, only geographic enthusiasts know that in addition to these seven Canary Islands, there are some other small islands. In the northernmost area, next to the Canary Island of Lanzarote, there is a group of six islets called Chinijo. This archipelago consists of six islands. They are Alegranza, Lobos, Montana Clara, Roque del Oeste, Roque del Este and La Graciosa.
Marine reserve
A natural park was declared on the archipelago in 1986 – the "Parque Natural del Archipiélago Chinijo" marine reserve. The five wild rocky islands are not inhabited, they are inhabited only by many rare species of seabirds. The sixth of them, called La Graciosa, which remains a side of tourism for the time being, has become the subject of our interest.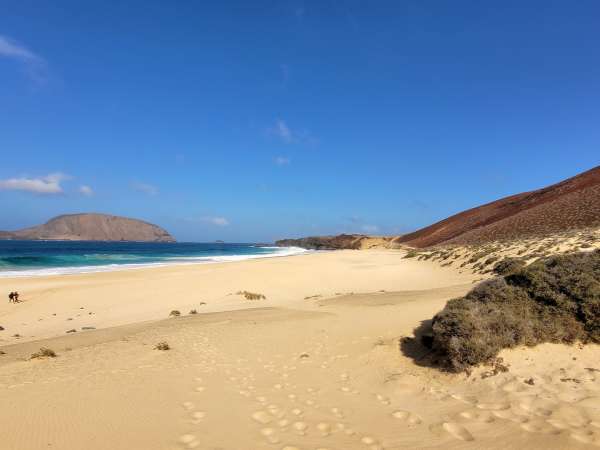 The eighth administrative unit of the Canary Islands
Approximately 700 inhabitants live on 29 km2. A geographical interest is that on June 26, 2018, under strong civil pressure, the Canarian Parliament officially granted the island independence and recognized La Graciosa as the eighth administrative unit. Until then, there were only seven administrations and La Graciosa was administered from Lanzarote. From the gained independence, the locals promise to improve the poor infrastructure and make the island more popular. This should bring more tourists to the almost untouched island, on which the local economy is completely dependent.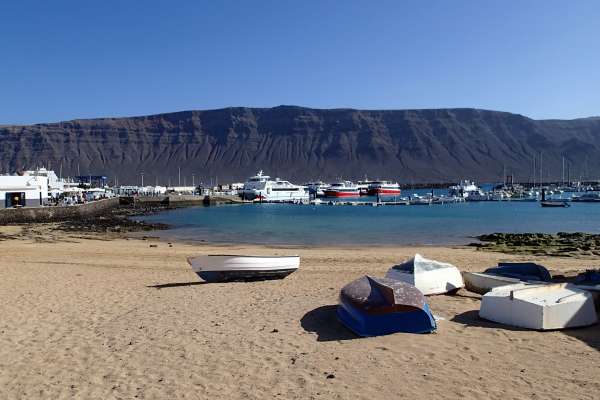 Arid landscape
Due to the low altitude and strong winds, the island is extremely arid, on dry soil there is only some bushes growing here and there. A few isolated boxes are a big exception. There are no natural sources of water on the island. Since 2001, desalinated water has been piped through the one-and-a-half-kilometer-wide El Rio Strait from neighboring Lanzarote. The island's small size (8 km long and 4 km wide) makes it easy to explore. The streets and roads of La Graciose are mostly made of unpaved sand. There is therefore a choice to go on foot or to rent a bicycle. There are even a few cars on the island, but their number is strictly regulated. Thanks to this, it is possible to rent an off-road car with a local guide.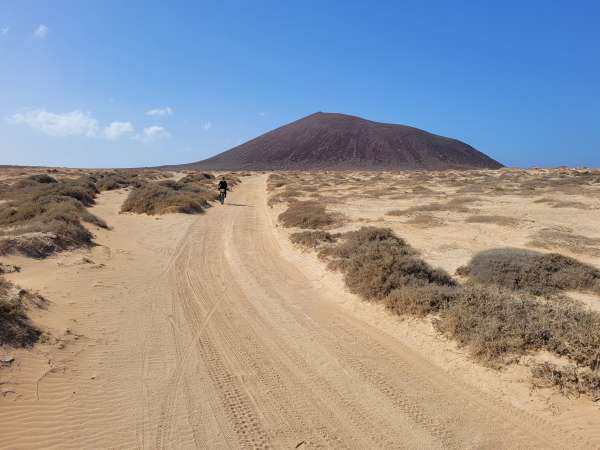 Applaud the author of the article!
Thanks!
Have you been there? Write a review of this place
Already rated by 0 travelers