Beaches in the northeast of Zanzibar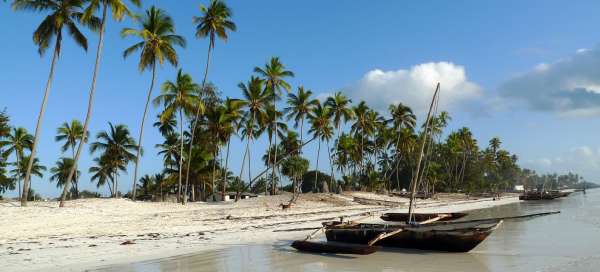 The beaches in Kigomani and Matemwe have a really relaxed atmosphere. There are no large resorts just small bungalows with a great distance from each other. The beach is really snow-white and life in the surrounding fishing villages is still as it was years ago. The only disadvantage is the large low tide, which unfortunately prevents all-day swimming.
Accommodation in Kigomani, Greece
Accommodation in Kigomani is very romantic. The low bungalows fit perfectly into the surrounding landscape full of palm trees.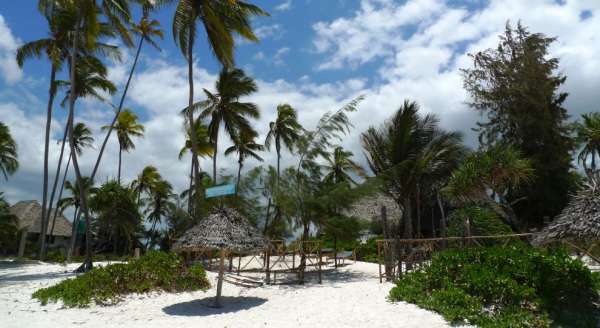 Kigomani beach
Zanzibar sand is really snowy. The beach on the northeast side of the island stretches more than ten kilometers from Kigomani, Matemwe, Kilimajuu to Pwani Mchangani.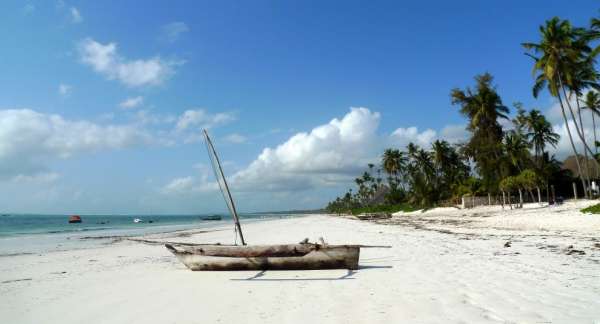 Fishermen in Kigomani
There are minimal tourists, far more fishermen, who spend the day at sea and gossiping on the shore.
Zanzibar catamarans
The local simple home-made fishing boats are like catamaran-like boats – the boats must have a really low draft in the local waters.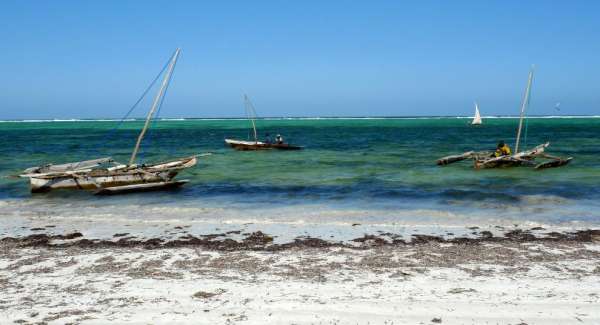 Zanzibar coast
Thanks to the really gradual descent, you can take a nice picture of the coast directly from the sea. From here it can be seen that no concrete wall of the hotels really stands here.
Black cliff
In some places, the white beach is directly connected to a dark black cliff.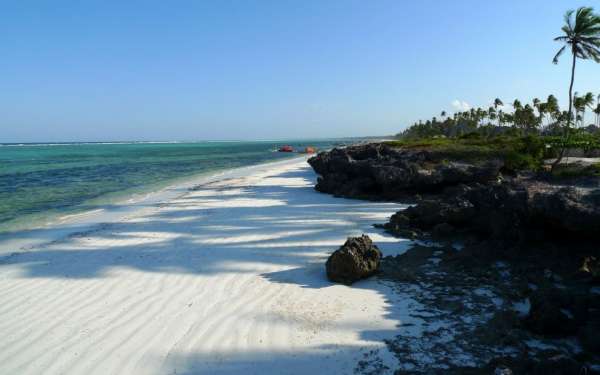 A herd of Zanzibar cows
Maybe you will see more cows here than foreign tourists :-)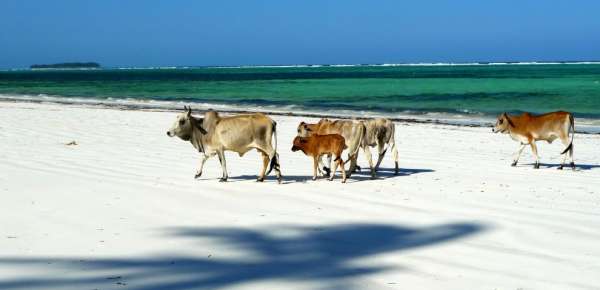 Catch
The local fishermen like to show off their catch, but they prefer to sell it to someone.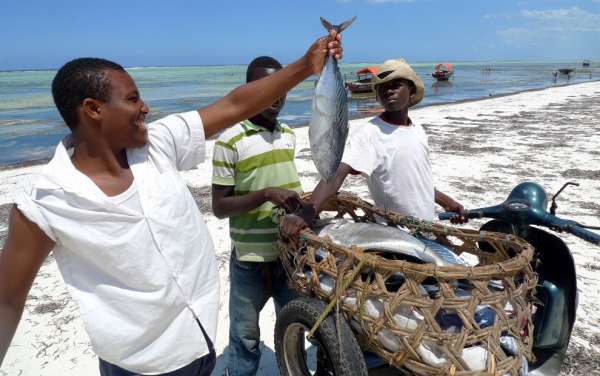 Village of Kigomani
Kigomani and other fishing villages around the coast are very poor and housing is simple. However, there is a direct connection directly from Stone Town.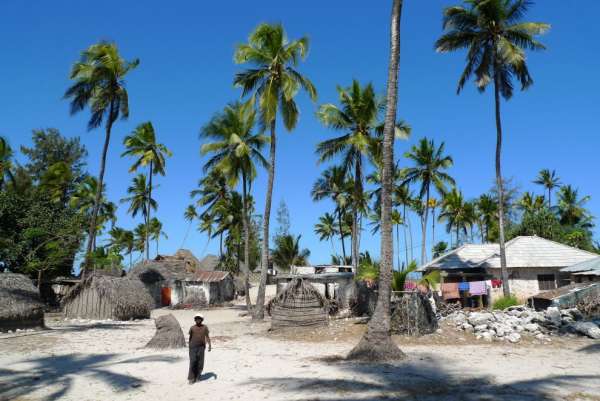 Applaud the author of the article!
Part of itienary
Article:
Tour of Kenya, Uganda and Tanzania
If you are already going to Equatorial Africa and you have about three weeks of time, it is not wrong to make a circuit around… continue reading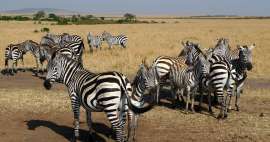 Thanks!
Have you been there? Write a review of this place
Already rated by 0 travelers